With the market having entered a bear phase, and stocks of all varieties getting taken down, there will be a temptation to jump into some names because they are "values."
In fact, many of these are value traps — that is, stocks that appear to offer value but in reality are trading toward their intrinsic value after their collapse.
You should avoid these stocks at any price.
That's not to say they are all going to go bankrupt and therefore should be shorted, but that even if they reach a reasonable level, they are not likely to offer substantive ongoing returns.
Stocks to AVOID: Netflix, Inc. (NFLX)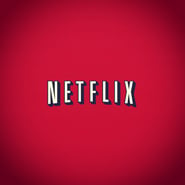 Netflix (NFLX) stock is insanely overvalued, even after falling by some 30%.
That's because NFLX isn't making money in any substantive fashion, but is burning through cash at the rate of $500 million per year and will have to go back to the markets to get high-yield debt to stay afloat.
In the meantime, it just keeps throwing money at original programming while letting more and more popular content vanish as streaming deals expire.
I would not buy NFLX at any price, because it has no real chance of long-term outperformance.
Stocks to AVOID: Tesla Motors Inc (TSLA)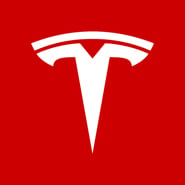 Look folks, Tesla (TSLA) does not make any money and will not make any money.
It had breakeven free cash flow in FY 12 and FY 13, and negative free cash flow of a billion dollars in FY 14, and negative $2 billion over the past year.
TSLA is a cash-burning joke.
Sure, it has a great product, but nobody is going to buy it because it is either too expensive or won't drive far enough. Perhaps one day TSLA will make money after it spends itself into oblivion and the debt and equity markets remain stupid enough to finance it as a going concern.
Stocks to AVOID: SolarCity Corp (SCTY)


SolarCity (SCTY) has long been held up by tax credits and other schemes, and it's also a money-loser.
Point blank: With solar delivering 0.9% of the country's energy, there isn't enough demand. If usage can't break 1% after all these years, tax credits, global warming fear-mongering and the push to alternative energy, then it never will go anywhere.
Despite tripling it's megawatt installation in the past two years, the company still loses money hand over fist with $1.5 billion in debt.
And yet, investors insist on seeing SCTY as having a bright future.
Stocks to AVOID: United States Steel Corporation (X)


There's a temptation to jump into a company just like U.S. Steel (X), as it offers what appears to be the ultimate value opportunity because of the cyclical economy.
Its stock price tripled off the financial crisis low, and often can leap like a rocket off a cyclical bottom. For now, however, I think it could run into very serious trouble.
There's global overcapacity and weakening demand as the world economy continues to deteriorate. China has way too much capacity and is now exporting, while U.S. demand has declined.
The strong dollar also makes imports more attractive. Stay away.
Stocks to AVOID: Sprint Corp (S)


Sprint (S) seems to have all the hallmarks of a value play, especially trading at $2.65.
The problem is that Sprint is not only yesterday's news, it's last century's news. The world has passed Spring by.
Sprint has literally been losing billions of dollars every year, whether it be $4.3 billion in FY12 or over $3 billion in the TTM.
While other operations are at least able to generate free cash flow, Sprint is burning cash by the handful — some $5 billion in negative free cash flow alone in the TTM. Meanwhile, it is being crushed under $32 billion of debt, some of it high-yield.
Stocks to AVOID: Chesapeake Energy Corporation (CHK)


The cat is out of the bag on this one. But just so we are all clear, Chesapeake Energy (CHK) is very likely to go bankrupt.
Debt rating agency Standard & Poor's cut the credit rating on CHK from CCC+ to CCC. Now that's awful as it is, but the news was worse. S&P basically called the debt level "unsustainable."
It also suggested that debt that was lower in the capital stack might not get recovered. It lowered the CHK senior senior secured second-lien debt to CCC+, and first-lien debt from B to B-.
Stick a fork in this one.
Stocks to AVOID: Avon Products, Inc. (AVP)


The Avon fat lady has sung: Avon Products (AVP) is last century's news.
Revenues have been in freefall, dropping from $10.56 billion in FY12 to only $7.64 billion in the TTM.
Despite drastic SG&A cuts, AVP is basically breaking even from an operational standpoint, and after backing out interest expense. This is a sunset industry that investors should stay away from.
It won't take long for this to fall to the cash flow line, which showed free cash flow of just $34 million in the TTM. That means its $100 million in dividends won't be around much longer.
Stocks to AVOID: Sears Holdings Corp (SHLD)


Sears (SHLD) is also another classic value trap.
Sears can raise plenty of cash from its real estate, but the simple fact is that department stores are dying a slow death. A few may survive, but SHLD just has too much running against it.
Its Q4 will be worse than expected, it is closing stores at an accelerated pace, and we are up against a lousy economy. Sales are falling, and same store sales are down a whopping 7.1%.
It just can no longer compete with other retailers, both brick-and-mortar and online plays.
Lawrence Meyers is the CEO of PDL Capital, a specialty lender focusing on consumer finance. As of this writing, he is short NFLX. He has 20 years' experience in the stock market, and has written more than 1,200 articles on investing. He also is the Manager of the forthcoming Liberty Portfolio. Lawrence Meyers can be reached at TheLibertyPortfolio@gmail.com.