The start of 2016 is a period anyone with investments in most energy stocks would like to forget. The first quarter was absolutely abysmal for the sector: Reported earnings were terrible, profits were way down, bankruptcy warnings/filings abounded and stalwarts such as ConocoPhillips (COP) cut juicy dividend payments to weather the storm. All in all, the last three months were one investors would like to forget about.

And they just might get their chance to do that.
Energy prices may have bottomed during the quarter, or at least the International Energy Agency seems to think so. After hitting a February low of $26 per barrel, crude oil prices have jumped about 50% to trade at nearly $40 per barrel.
The IEA points to falling output in OPEC producing countries as well as in the United States. Not to mention, Iran's return to the energy markets has been less than predicted. The IEA concludes that all of this lower output means one thing — the bottom for oil prices is in and we should start to see it rise over the course of the year.
For long suffering energy stocks, that could be the spark needed to pull them out of their doldrums. While we won't see $150-plus oil anytime soon, higher prices will directly translate to higher profits and stock prices.
The time to buy energy stocks could be now and here's five to buy today.
Energy Stocks to Buy: EOG Resources Inc (EOG)


There's been plenty of bullish praise for EOG Resources (EOG) over the years and there's numerous reasons why. EOG remains one of the most cost efficient frackers around. Much of that cost efficiency comes from its huge legacy acreage positions.
EOG was one of the earliest frackers to enter the Eagle Ford and Bakken shales. As a result, EOG has some of the largest and continuous acreage positions in the two prolific fields.
That acreage also contains some first-rate reserves — with the vast bulk of which is comprised of high-margin, light sweet crude oil and natural gas liquids. The energy producer has some pretty darn good acreage in the Marcellus, Permian and Mid-continent regions. All of this has helped the company thrive in the new low-cost energy price environment.
But with energy prices rising, EOG will be able to really show its stuff. During its last earnings release, EOG said at $40 per barrel, its premium wells would generate about 30% in earnings after taxes. With oil now hitting that mark, EOG should once again be a profit-making machine.
And if oil keeps on rising, we could finally see the EOG Resources of old. This is one energy stock not to miss for the rebound.
Energy Stocks to Buy: Schlumberger Limited. (SLB)


The downturn in oil and natural gas prices hasn't just hurt the producers of oil. It's hurt a whole bunch of different energy stocks including the oil services names. However, Schlumberger (SLB) has held up better than most and the rebound in prices is great news for the energy services provider.
Already the king of the oilfield, SLB has used the downturn to boost its arsenal and gain market share. Last year, the firm snagged-up deepwater specialist and joint venture partner Cameron International Corporation (CAM) in an effort to boost its offshore and deepwater presence.
SLB also began offering a new products designed to reduce costs and drive efficiency gains for producers. Those are kind of products that oil companies need, which could help close the profitability gap of oil wells.
These moves — along with SLB's commanding overseas position and with state-owned oil firms — will help it gain business as oil rebounds. Once it does, oil firms should return to some normalcy of capex spending. Great news for Schlumberger's bottom line.
In the meantime, SLB has performed pretty well during the downturn.
Energy Stocks to Buy: Chesapeake Energy Corporation (CHK)


For troubled energy stocks, there seems to be one common thread — debt. High debt loads coupled with the inability to generate cash flows has crippled many energy stocks. And it's not just small-fry companies, big boys like Chesapeake Energy (CHK) have suffered as well.
CHK's debt story is well known: In an effort to get big, CHK took on debt to expand into America's shale fields and become one of the biggest frackers. That high debt load was fine when natural gas was above $10 and oil was flying high, but CHK has suffered hard through the rout. At one point, its shares touched $1.50.
But with oil rising (which helps boost natural gas prices) CHK could be one of the biggest beneficiaries of the gains.
Perhaps the biggest boost would come from stagnating cash flows. Any incremental boost in commodity prices will directly result in CHK making more money. That should help it better survive the bumpy road ahead. Investors seem to agree, as shares have sharply rebounded from their lows.
Chesapeake Energy still has plenty of warts and could still be toast because of its high debt load, but as a gamble, CHK stock is looking more like a winner if oil has finally bottomed.
Energy Stocks to Buy: Occidental Petroleum Corporation (OXY)


Refining has helped many of the integrated energy stocks keep themselves afloat, but gains in oil prices should crimp much of their juicy crack-spreads. For the mini-integrated Occidental Petroleum (OXY), though, good times could still be had.
That's because OXY doesn't really refine oil into gasoline, but makes various petrochemicals.
Turning oil and natural gas into resins, caustic soda and other chemicals is a higher-margin business than making diesel fuel. As a result, OXY should be able to keep its cash flows and margins relatively high even if oil does rise. Other traditional refiners may have a tough go at making money when oil rises.
And as for that gain in oil itself, OXY benefits here as well. Thanks to its positions in places like the low-cost Permian, OXY is a decent low-cost energy producer in its own right. These wells, dotting 5 million gross acres, account for more than 13% of the Permian's total production. They keep the operating cash flowing and will produce more of that cash when oil prices grow.
Add in the company's huge pipeline systems, which could eventually be spun off as a master limited partnership, and you have a recipe for success. For investors, OXY remains one of the best energy stocks to own in any price environment.
Energy Stocks to Buy: SPDR S&P Oil & Gas Explore & Prod. (ETF) (XOP)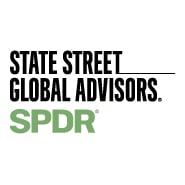 For investors looking for more "oomph" from the bottoming in oil prices, why not own them all? The SPDR S&P Oil & Gas Exploration & Production ETF (XOP) makes that easy and could be the prime play on the rebound.
The XOP tracks the S&P Oil & Gas Exploration & Production Select Industry Index — basically all the energy stocks in the U.S. that drill and pump oil. This includes tiny operations like WPX Energy Inc (WPX) and larger companies like Devon Energy Corp (DVN).
While there is some traditional refining exposure, it's limited; the ETF has pretty much traded in line with oil prices since the boom/bust. Oil's up, XOP is up. Oil's down and ETF has fallen. This makes the XOP a perfect vehicle to get a leveraged play on the oil rebound.
Expenses for the ETF are pretty cheap, too. XOP charges just 0.35%, or $35 per $10,000 invested, in annual operating costs.
As of this writing, Aaron Levitt did not hold a position in any of the aforementioned securities.