Since early November, Expedia Inc (EXPE) has been mostly in a downward slide, with the shares losing about a third of their value by February. Some of the worries have included the impact of terrorism, the slowing global economy and the breakout of diseases like the Zika virus.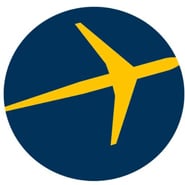 Such factors have also weighed on other online operators like Priceline Group Inc (PCLN) and Tripadvisor Inc (TRIP)
But lately things have been perking up. Actually, in early trading, EXPE stock was up more than 10%.
And yes, the reason is a solid first-quarter earnings report, in which revenues shot up by 39% to $1.9 billion and adjusted earnings came to 9 cents per share. The Wall Street consensus, on the other hand, was for revenues of $1.84 billion and a loss of 6 cents a share.
Keep in mind that Expedia saw strength across the board. For example, room-night stays spiked by 42% and gross bookings logged a 32% gain. In light of all this, it should be no surprise that EXPE got a nice pop today.
Dealmaking Big for EXPE Stock
The main catalyst came from M&A transactions, especially from the $1.3 billion acquisition of Orbitz Worldwide and the $3.9 billion deal for HomeAway. Consider that these purchases helped to add 13 percentage points in room night growth, 22 points of gross bookings growth, 28 points of revenue growth and 35 percentage points of EBITDA growth.
Then again, Expedia has invested substantial amounts in creating a top-notch technology platform, which relies heavily big-data analytics. But there are also tremendous synergies with the company's broad portfolio of brands like Hotels.com, Trivago, Travelocity, Hotwire and CheapTickets.
Oh, and mobile has been strong, with over 130 million downloads from the Apple Inc. (AAPL) and Alphabet (GOOG, GOOGL) app stores.
Although, the key driver could be HomeAway. EXPE has been smart to simplify the pricing but has also been leveraging its marketing savvy.
More importantly, the market opportunity is enormous. For example, HomeAway operates one of the top marketplaces for vacation rentals, which is a $100 billion market. What's more, the company is moving aggressively into the home-sharing category that is dominated by Airbnb. No doubt, HomeAway should get a nice lift from the core Expedia and hotels.com properties, which have strong mindshare in urban markets.
Bottom Line on EXPE Stock
The online travel market may seem fairly mature — but this is really misleading. About 56% of travel in the U.S. is booked digitally and only 35% in Asia and 25% in Latin America, so there is much room for growth for Expedia. Keep in mind that about 41% of overall revenues come from outside the U.S.
And it seems that it's a good bet that the growth will come from M&A. All in all, EXPE has proven to be quite adept at integrating deals.
Besides, the valuation on EXPE stock is reasonable, with the forward price-to-earnings ratio at about 17X. This is in line with PCLN and at a discount to TRIP, which has a 26X multiple.
But again, the real differentiator could be the HomeAway asset, which seems to have massive untapped potential.
More importantly, it also looks like EXPE is already getting traction from the integration efforts.
Tom Taulli runs the InvestorPlace blog IPO Playbook. He is also the author of High-Profit IPO Strategies, All About Commodities and All About Short Selling. Follow him on Twitter at @ttaulli. As of this writing, he did not hold a position in any of the aforementioned securities.
More From InvestorPlace