Apple Inc. (NASDAQ:AAPL) has fallen from grace in many ways recently.
For starters, there is the obvious double-digit decline suffered by AAPL stock after disappointing earnings. There's also the first-ever quarter-over-quarter revenue decline, the fact that Carl Icahn has announced he's selling the stock and other general headlines about Apple being past its prime.
But rather than trot out another tired story about what is wrong with Apple, it's worth exploring what investors should do with their money if the tech giant is not a viable investment for the time being.
After all, kicking AAPL when it's down doesn't get your portfolio anywhere. The real thing you should be doing is moving your money into better investments, with bright growth prospects and a chance of outperformance in 2016 and beyond.
That's exactly what these five stocks offer. Unlike Apple, the fundamentals are looking good and investors can have confidence buying these picks now.
Growth Stocks to Buy: Facebook Inc (FB)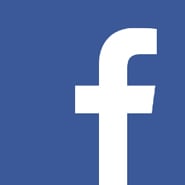 If you keep waiting for Facebook Inc (NASDAQ:FB) to cool off before buying in, you're going to be waiting quite a long time. The most recent proof: Shares gapped up last week on an impressive earnings report, putting the social media giant at a 12.7% gain so far in 2016 vs. just 1% for the broader stock market.
The reasons for the enthusiasm were warranted, but familiar. Facebook reported its already mammoth user base grew 15% year-over-year to 1.65 billion monthly active users, and FB stock saw advertising revenue jump 57% and saw net income soar by 195%.
The company continues to profit even as it moves steadily off desktops and onto smartphones, too, with mobile advertising revenue a whopping 82% of total sales, up from 73% last year. Not many companies have been able to fluidly make the move away from PCs into a mobile experience without sacrificing margins, but Facebook has made it look easy.
The growth has been impressive thus far, and with big efforts cooking like continued content integration and even experimentation with virtual reality, investors can be sure that Facebook isn't peaking or losing steam in 2016.
Growth Stocks to Buy: Monster Beverage Corporation (MNST)


Monster Beverage Corporation (NASDAQ:MNST) has been quite a growth play in recent years thanks to being at the center of the energy drink phenomenon. Younger consumers still want their caffeine but aren't drinking coffee or traditional drinks as much, trading up for products like Monster.
MNST continues to capitalize on a strong brand, with recent quarterly results posting 16% sales growth and a 50% jump in net income to top expectations. Shares surged by double-digits as a result.
The fundamentals were strong, but what really had Monster investors excited was the company's plan to use its growing cash stockpile to repurchase $2 billion shares and help drive continued earnings expansion going forward.
Monster stock has been troublesome for many investors, since the big gap higher after earnings really just brought the company back to where it started the year. However, a strong history of growth will continue to power this consumer name going forward and a robust repurchase plan is sure to sweeten the pot.
Growth Stocks to Buy: Netflix, Inc. (NFLX)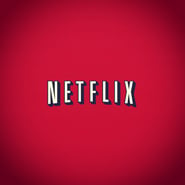 Investors have been focused on the recent slowdown in Netflix, Inc. (NASDAQ:NFLX) after weaker-than-expected subscriber growth. But while shares are now off about 20% year-to-date in 2016, these kind of short-term pullbacks are not uncommon for NFLX as it has mounted a consistent multiyear uptrend that is among the most envied on Wall Street.
Consider that even amid recent headwinds, NFLX stock is up 160% in the last five years vs. just 55% for the S&P 500. And since 2008, shares are up roughly 20-fold!
That's because while the recent pace of growth isn't as grand as some had hoped, the long-term uptrend is simply amazing. For instance, Netflix has 81.5 million customers (and growing!) after its recent "miss" … but by contrast, cable TV rival Comcast Corporation (NASDAQ:CMSCA) had just 22.3 million paying video customers at the end of 2015, and is struggling to keep that smaller number constant.
Time and again, we've seen that companies gaining customers consistently find a way to get back into Wall Street's good graces. So even though the Netflix hype machine got a bit ahead of itself in recent months, investors should not doubt the long-term success of this growth stock.
Growth Stocks to Buy: Amazon.com, Inc. (AMZN)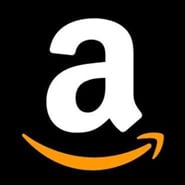 Amazon.com Inc. (NASDAQ:AMZN) is one of those stocks that, like Netflix, is no stranger to volatility even as it has put up impressive growth metrics over the last several years. But unlike NFLX, Amazon stock has clearly returned to favor with investors, rallying 10% on its latest earnings report.
That enthusiasm is quite warranted, given the fundamentals. With 28% revenue growth and a soundly profitable quarter thanks to the high-margin and high-growth cloud business of Amazon Web Services, there's a lot to like about AMZN even if the bears like to kick and scream about valuation.
Here's the thing about Amazon: The growth is real, and the company is consistent with its long-term march towards dominance. And while it's tempting to make any manner of AMZN stock comparisons — with retailers like Wal-Mart Stores, Inc. (NYSE:WMT), with cloud stocks like Rackspace Hosting, Inc. (NYSE:RAX), even with aforementioned streaming video giant Netflix — the reality is that there is no other company like Amazon.com on the planet.
What you're betting on is, really, Jeff Bezos & Co. and this management team's ability to find new and innovative ways to grow and prosper.
Investors should take that bet, based on five-year returns of almost 250% and 10-year returns of over 1,800%.
Growth Stocks to Buy: Ulta Salon, Cosmetics & Fragrance, Inc. (ULTA)


While growth investors tend to fall in love with tech companies, Ulta Salon, Cosmetics & Fragrance, Inc. (NASDAQ:ULTA) is a specialty retailer that is worth consideration. That's because the nation's largest beauty retailer is a true growth story when you look at the numbers, and will rival any Silicon Valley firm with its performance.
Just ask Louis Navellier, editor of Blue Chip Growth, who has been recommending ULTA stock since early last year and remains quite bullish in 2016, too.
Revenue has more than doubled from under $1.8 billion in in fiscal 2012 to almost $4 billion last year, and profits have surged at an even higher rate. No wonder shares are up about 300% in the last five years, and have jumped 35% in the last 12 months vs a flat market in the same period.
In its most recent quarter, net sales surged 21% year-over-year thanks not just to strong expansion but also a 12.5% increase in same-store sales. We can expect a similar performance to be replicated in June when ULTA reports earnings again.
Say what you want about the high growth potential of tech, but Ulta Salon shows that big growth can happen in retail, too.
Jeff Reeves is the editor of InvestorPlace.com and the author of The Frugal Investor's Guide to Finding Great Stocks. Write him at editor@investorplace.com or follow him on Twitter via @JeffReevesIP. As of this writing, he did not hold a position in any of the aforementioned securities.