Real estate investment trust have been around a long time and are very interesting investments for growth and income investors.
But you have to make sure you are buying REITs that are in the right sectors. Depending upon where we are in the economic cycle, there are certain sectors that are advancing and others that are declining.
Figure out the trends and you can narrow in on the REITs.
The goal of finding the trends is to buy in as the REITs take advantage and then let the ride begin. Because REITs have a strong income component — by law they have to distribute 90% of their income to shareholders — these aren't stocks to jump in and out of. Think three to five years as a decent time frame.
And don't buy a handful of REITs in the same sector. Pick a REIT in each trending sector to diversify your risk a bit. We have collected a great selection. All of these seven REITs you can use to build your wealth.
Wealth-Building REITs: Public Storage (PSA)


Dividend: 3%
Public Storage (PSA) is the granddaddy of all public storage REITs. It has a massive market cap of $42 billion and has 2,200 properties across the U.S. and Europe, comprising 142 million square feet of usable storage space.
PSA also has Business Parks division specifically for enterprises. It has 28 million square feet of available commercial and industrial space.
It's no surprise that PSA likes to say that it's one of the largest landlords in the world.
The stagnant economy is a boon to PSA. People are moving to find opportunities and that means a growing demand for storage spaces while they transition. It means storage moving out of the old place and storage while deciding what to do in the new place. PSA is a winner on both sides.
Wealth-Building REITs: Mid-America Apartment Communities Inc (MAA)

Dividend: 3.5%
Mid-America Apartment Communities (MAA) is another REIT that is on the right side of economic slowdown.
First-time home buyers are having a tough time coming up with money for a house and are a little snake bit after living through the worst of the Great Recession, which saw home prices plummet and destroyed many a nest egg.
Also, with companies still contracting as much as they are expanding and the lack of steadily growing wages, there remains a lot of risk to owning.
For those reasons, many families are waiting to make the decision. That means they want to stay somewhere nice but don't want to spend on rent what they would for a mortgage, since they're still saving for the house.
MAA operates 270 upscale multi-family properties in Alabama, Arizona, Arkansas, Florida, Georgia, Kentucky, Louisiana, Mississippi, Missouri, Nevada, North Carolina, South Carolina, Tennessee, Texas and Virginia.
Wealth-Building REITs: CoreSite Realty Corp (COR)


Dividend: 3%
CoreSite (COR) is the REIT for you if you're bullish on tech.
You hear a lot about Big Data and the Cloud these days. The former has to do with linking a massive number of computers together and running algorithms on various data sets to find trends or patterns. The latter is increasingly how most of us interact and transact business on the web.
Either way, both these fast growing sectors need sites to store and maintain their server farms. Companies, hospitals, governments and universities are also digitizing their records, which means they need to store them somewhere safe and secure.
This is where COR comes in. It owns storage facilities that are state of the art and secure, both physically and digitally.
Right now, COR looks more like a tech stock than REIT, a 57% run in the past 12 months and a price-earnings ratio to match. And yet it's still throwing off a 2.8%. Don't be scared, there's plenty of upside left.
Wealth-Building REITs: CubeSmart (CUBE)


Dividend: 3%
CubeSmart (CUBE) is an up-and-comer in the public storage sector. It's one-tenth of the size of heavyweight Public Storage by market cap and it only has 1/5 the number of facilities that Public operates.
However, it's growing fast.
Recent Q1 numbers show that same-store growth was 13%, with revenue growth of 8% from the same quarter a year ago. It also boosted its guidance for the full year. Those are bullish signs.
The stock recently hit an all-time high but now has come off of it and looks to be consolidating before its next move. CUBE looks expensive, but it has proven to be able to grow smartly and profitably, so this isn't an issue at this point.
Now that it's consolidating, it's a great time to stake a claim. Plus, it throws off a solid 2.8% dividend, which is very impressive given its recent run.
Wealth-Building REITs: Healthcare Realty Trust Inc (HR)

Dividend: 4%
Healthcare Realty (HR) is engaged is building, owning and operating medical facilities. As a matter of fact, it was the first REIT dedicated to the healthcare sector almost 2 decades ago.
Until then, REITs usually focused on multi-family dwellings, shopping malls and other more straight forward sectors. But since those days, companies like HR showed the industry that REITs were a far more flexible model than many foresaw.
HR has 198 properties in 30 states and has about 13 million square feet under management.
As healthcare transitions from the old system to the new Affordable Care Act system, HR becomes more relevant. There will be more outpatient facilities and less need for traditional hospitals since care is becoming increasingly proactive and less invasive.
Plus, at current levels, HR is distributing an impressive nearly 4% dividend.
Wealth-Building REITs: Kimco Realty Corp (KIM)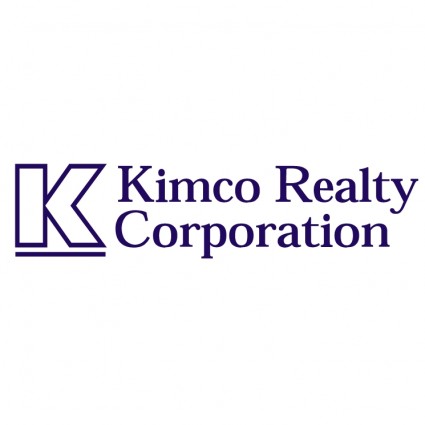 Dividend: 3.6%
Kimco (KIM) is a classic retail REIT. It operates over 600 open-air shopping centers in 38 states.
Now, the first question is, why would investing in retail space be a good thing in a weak economy, when consumer spending is trending down, not up?
The answer is: It depends on what kind of stores anchor your properties. And this is where Kimco has an advantage.
Its major tenants include Home Depot (HD) and Albertson's (ABS). Both of these sectors remain strong. Home improvement continues to grow since many homeowners are choosing to remodel rather than move. And grocery stores are not going to see any real problems since people will choose to buy a few nice steaks at the grocery store rather than go out to restaurant and buy them.
What's more, KIM has been around since 1966. It has seen pretty much every kind of market and has remained one of the top retail REITs over that long history. Moving forward should be no different. And its Q1 numbers prove it.
Want added incentive? How about a 3.6% dividend.
Wealth-Building REITs: Getty Realty Corp. (GTY)

Dividend: 5%
Getty Realty (GTY) is a unique REIT because it focuses on the energy industry.
But before you shut down, hear me out.
It doesn't operate properties in the oil fields. It's tenant are not the exploration and production companies, or even the pipeline firms.
GTY owns gas stations. And as you know, gas stations are doing well with cheap gas prices. As a matter of fact, while oil has stabilized, retail gas prices have continued to climb.
The gas station business is all about a little profit each gallon of gas. Volume is the key to success. The more gas you sell, the more money you make. And now that retail demand is strong, tenants can raise prices and grow their margins. As that trend continues, GTY will be able to raise rents on its 850 properties in 23 states.
And its 5% dividend will certainly smooth out any volatility in the sector.
Louis Navellier is a renowned growth investor. He is the editor of five investing newsletters: Blue Chip Growth, Emerging Growth, Ultimate Growth, Family Trust and Platinum Growth. His most popular service, Blue Chip Growth, has a track record of beating the market 3:1 over the last 14 years. He uses a combination of quantitative and fundamental analysis to identify market-beating stocks. Mr. Navellier has made his proven formula accessible to investors via his free, online stock rating tool,PortfolioGrader.com. Louis Navellier may hold some of the aforementioned securities in one or more of his newsletters.