Facebook Inc (NASDAQ:FB) has pulled back lately from an all-time high of around $120 set after earnings in the spring. But Facebook stock investors shouldn't worry, and new money can't afford to miss this buying opportunity.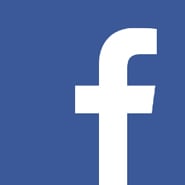 Dips in FB stock haven't been common since mid-2013, which marked the start of a roaring run of more than 350% from $25 or so up to current levels. Although shares of FB stock have indeed softened, they are still up over 5% this year while the market is modestly in the red.
So, don't sit out this stock any longer if you're not a Facebook stock holder.
The numbers speak for themselves. FB stock surged in late April after yet another strong earnings report that included 1.09 billion daily active users, up over 16% from a year earlier, and revenue of $5.38 billion, up almost 52% year-over-year.
That kind of growth is impressive enough, but considering Facebook is a $300 billion tech giant, it makes the company almost unstoppable as it increases its grip on internet use.
Also, consider that, according to eMarketer, more than half of America will use Facebook this year. And while Alphabet Inc (NASDAQ:GOOG, NASDAQ:GOOGL) remains the leader in online ads with about half of all digital spend, the Interactive Advertising Bureau shows Facebook is growing strong with about $8 billion of the roughly $60 billion spent on internet ads last year — or over 13%.
Facebook Stock Has More Room to Run
Coupling scale like that with sophisticated ad targeting allows Facebook stock to keep raking in the profits. And after watching other tech companies struggle after their initial innovations have faded, Facebook and CEO Mark Zuckerberg are committed to continued innovation, including taking Instagram to the next level and a big push into live video content.
And bigger picture, there are ambitious projects that include virtual reality technology as well as providing internet access to low-income and underserved communities around the world.
There is no concern about wunderkind Zuckerberg leaving Facebook anytime soon, either, with a recent shareholder meeting only tightening the founder's grip on his company. While there is always the risk of hubris, the success of many companies from Amazon.com, Inc. (NASDAQ:AMZN) to Apple Inc. (NASDAQ:AAPL) was in many ways dependent on a visionary CEO much more than management by committee or disruption by activist investors.
A long way of saying, there's a lot to like about FB stock here, despite the market volatility. So don't blow your chance to buy it on a rare pullback.
Jeff Reeves is the editor of InvestorPlace.com and the author of The Frugal Investor's Guide to Finding Great Stocks. Write him at editor@investorplace.com or follow him on Twitter via @JeffReevesIP. As of this writing, he did not own a position in any of the stocks mentioned here.
More From InvestorPlace