I don't know about you, but most of my bills come monthly, and I don't see that changing when I'm retired. Utilities, insurance premiums … you name it, and chances are good that it comes on a monthly billing cycle.
The problem is that most income investments don't pay on a monthly cycle. Bonds generally pay semiannually and most stocks pay quarterly. This can create planning challenges and leave you short of funds come the end of the month.
But for every problem, there is a solution. And one great way to smooth out your income is by adding monthly dividend stocks to your portfolio.
Some might dismiss a monthly dividend payer as being gimmicky, but I disagree. I consider it a sign of shareholder friendliness.
So with no more ado, here are seven quality monthly dividend payers to add a little yield to your portfolio.
Monthly Dividend Stocks: Prospect Capital Corporation (PSEC)


Yield: 13%
I'll kick this off with business development company Prospect Capital Corporation (PSEC).
I'll confess, I initially started researching Prospect years ago precisely because it was a monthly dividend stock. Now, monthly dividends are not reason enough to buy a stock, but it's the sort of thing that gets your attention. And when I look at Prospect, there is a lot to like.
It's hard to go broke buying a dollar for 80 cents, but that is exactly the situation we have today in Prospect Capital. The BDC's portfolio of debt and equity investments in up-and-coming companies is currently valued at $9.61 per share, whereas the stock trades for just $7.72.
Now, book value is not set in stone, of course, and Prospect has been revising its book value downward in its last several quarterly earnings releases. But when you're buying at a 20% discount, you have a lot of wiggle room — or what Benjamin Graham used to call margin of safety. And as a sweetener, the stock currently yields 13%. That means you're getting more than 1% per month via the monthly dividend.
Prospect has only traded at a significant discount to book value a handful of times in the company's history. Use this as an opportunity, and while you're waiting for the stock to return to a more normal valuation, you get to collect a high monthly dividend.
Monthly Dividend Stocks: Realty Income Corp (O)


Yield: 3.8%
Any list of monthly dividend stocks must include the "Monthly Dividend Company" itself, blue-chip retail REIT Realty Income Corp (O).
In my view, Realty Income is about as close to a bond as you can get in the stock market. It pays its dividend like clockwork every month, and its cash flows are supported by a rock-solid portfolio of high-traffic retail properties. Realty Income leases its properties to high-quality tenants that are about as close to recession proof as you can get. The "typical" tenant would be your local Walgreens Boots Alliance Inc (WBA) pharmacy.
As for monthly consistency, this stock has made 550 consecutive dividend payments, and I see nothing short of a zombie apocalypse breaking that chain.
But while I consider Realty Income as safe as a bond, there is a major difference. Bond coupon payments don't change over the life of the bond. But Realty Income is a dividend-raising powerhouse, having raised its dividend for 74 consecutive quarters. Its total returns have also been wildly impressive. Since its 1994 listing, Realty Income has enjoyed compounded total returns of 17.8% per year.
I own shares of Realty Income that I will never sell. My dividends are set to automatically reinvest, and I never look at the account. I will leave these shares to my kids someday, and if they're smart they'll do the same for their own children.
I expect Realty Income to still be around by then, and still kicking off a fantastic monthly dividend.
Monthly Dividend Stocks: UBS ETRACS Monthly Pay 2x Leverage Mortgage REIT ETN (MORL)


Yield: 22.6%
If you want to add a little sizzle to your portfolio, consider the UBS ETRACS Monthly Pay 2x Leverage Mortgage REIT ETN (MORL). MORL isn't a stock but rather a fund … and a leveraged one at that. But it's also one of the highest-yielding securities you're ever going to find, and I expect that you'll see solid capital gains to boot.
MORL is essentially a leveraged bet on mortgage REITs, an asset class that bond king Jeff Gundlach has written about favorably over the past year.
At current prices, most of the mortgage REIT sector is trading at deep discounts to book value, with most individual mortgage REITs trading at 80% to 90% of book value. As I said with Prospect Capital, it's hard to go broke buying a dollar for 80 cents. And this is where the mortgage REIT sector is today.
At current prices, MORL sports a dividend yield of 22.6%. But I should mention that the dividend amount varies from month to month. Typically, every third monthly dividend is quite a bit bigger than the other two.
And I should also mention that, as a leveraged fund, MORL is quite a bit more volatile than the other stocks on this list. From January of last year to January of this year, MORL lost about half its value.
Of course, you're probably a lot more willing to tolerate stock price volatility when you're getting 20% in monthly dividends.
Monthly Dividend Stocks: LTC Properties Inc (LTC)


Yield: 4.4%
Up next in our list of monthly dividend stocks is health and senior living REIT LTC Properties Inc (LTC).
To get an idea of what LTC does, just look at its ticker symbol: "LTC" stands for "long-term care." And as for why that matters, I have two words for you: Baby Boomers. Thousands of baby boomers turn 65 years old with every passing day, making long-term care about as safe of a business as I can imagine.
LTC Properties has a specialized portfolio of properties targeting skilled nursing, assisted living, independent living and memory care. About 20% of its portfolio is also invested in mortgages backed by these kinds of properties. Think of LTC as a one-stop shop for senior-related property.
At current price, LTC sports a dividend yield of 4.6%. That's not exceptionally high, though in an age of sub-2% bond yields, it isn't half bad. And LTC is also a serial dividend raiser, having raised its dividend every year since 2010. Over the past five years, LTC has raised its dividend at a very respectable 6% per year.
If you're looking for consistent monthly dividends backed by strong demographic trends, LTC is worth a space in your portfolio.
Monthly Dividend Stocks: Cohen & Steers Limited Duration Preferred and Income Fund (LDP)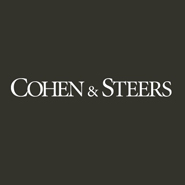 Yield: 7.8%
Next up, we have the Cohen & Steers Limited Duration Preferred and Income Fund (LDP), though this isn't a stock — it's a closed-end fund, which essentially is a mutual fund that trades like a stock.
In a traditional open-ended mutual fund, you send money directly to the manager (or your broker does) and they invest it on your behalf. When you want to get your money back, the manager sells off some of their holdings (if they don't have the cash on hand) and sends you the proceeds. Money is constantly going into and out of the fund, and new shares are constantly being created and destroyed.
Well, that's not how a closed-end fund works. Instead, there are a fixed number of shares that trade on the New York Stock Exchange. And that's where it gets fun. Closed-end funds often trade at large premiums or deep discounts to their underlying portfolio values.
At current prices, LDP trades at a 5% discount to its book value and yields 8%. Furthermore, the book value itself has been affected by Fed fears. As the yields of virtually all non-Treasury debt have risen this year, so have the yields of the preferred stock in LDP's portfolio.
As the credit markets return to something closer to "normal" in 2016, I expect LDP to benefit from both an improvement in book value and a narrowing of its wide discount. And while we wait, we collect a fat dividend.
All told, not a bad haul!
Editor's Note: Corrects to analyze LDP instead of RDP.
Monthly Dividend Stocks: STAG Industrial Inc (STAG)


Yield: 6.2%
Next up is a slightly more aggressive play, a small-cap REIT that I've owned for a long time: STAG Industrial Inc (STAG).
Like LTC, STAG's name is an acronym. STAG stands for "single tenant acquisition group," and that pretty succinctly sums up STAG's business model.
STAG runs a portfolio of single-tenant industrial real estate, such as warehouses and light manufacturing facilities. These tend to throw off a lot of cash and require little in the way of maintenance and ongoing expenses. As of its most recent filings, STAG had a portfolio of 292 properties spread across 38 states, most of which are rented to investment-grade-rated tenants.
STAG is a smaller REIT with a market cap of just $1.5 billion. That puts it under the radar screen of most institutional investors. It also tends to make the stock more volatile, as we saw last year. STAG lost over 40% of its value between January 2015 and February 2016. But that smaller size also means that STAG has the potential to grow at a much faster rate. And indeed, for a conservative industrial REIT, STAG's dividend growth has been impressive. Over the past three years, it has boosted its dividend at a 9% annual clip.
What's more, STAG also pays a very high current yield by today's standards. At current prices, STAG yields an impressive 6.2%.
Monthly Dividend Stocks: EPR Properties (EPR)


Yield: 5.3%
I'll wrap this up with one final REIT: EPR Properties (EPR).
I seem to have a knack for finding REITs with acronyms for names. EPR stands for "Entertainment Properties," owing to EPR's history in the entertainment space. Today, EPR manages a diversified though extremely quirky portfolio of nontraditional assets, including movie theaters, golf driving ranges and private schools.
Most REITs fall into a broad category, such as residential or office. EPR doesn't fit that mold, and I'm OK with that. Its uniqueness tends to put off large institutional investors, which in turn tends to suppress the stock price. For us, this means a better price … and better long-term returns.
At current prices, EPR yields 5.3%. And it has been raising its dividend at a nearly 7% clip over the past five years.
In terms of quality, I would rank EPR slightly below Realty Income or LTC Properties. After all, movie theater and golf properties are a little harder to get leased with new tenants than the neighborhood pharmacy in the event that one of the existing tenants needs to be replaced.
But if monthly dividends are what you are looking for, then I would consider EPR a very decent addition to the portfolio.
Charles Sizemore is the principal of Sizemore Capital, a wealth management firm in Dallas, Texas. As of this writing, he was long EPR, LTC, MORL, O, PSEC, RNP and STAG.