When it comes to the stock market, sometimes the best buys are the ones you don't make. Tesla Motors Inc (TSLA), Amazon.com, Inc. (AMZN) and Netflix, Inc. (NFLX) are three cult stocks that investors should avoid all together.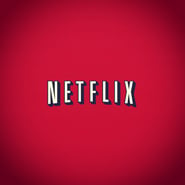 The word "cult" has some pretty negative connotations, so I want to make clear I do not believe that these companies have evil intentions. In fact, I would be the first to argue that each of these companies has been a massive success, particularly AMZN.
What makes the stocks cult stocks is the fact that they trade based on market sentiment and enthusiasm and not on traditional market fundamentals.
"When stocks fly into orbit, breaking free from all traditional valuation restraints, I have a hard time telling you to buy them," CNBC analyst Jim Cramer said of TSLA, NFLX and AMZN last year. "That's because with the underpinnings of fundamental analysis, I run the risk of making a mistake that could really hurt any potential buyers."
Stock investing is all about balancing risk and reward. These three cult stocks are about as high-risk as they come. Here's a closer look at why.
Tesla Motors Inc (TSLA) Better Live Up to the Hype
It remains to be seen whether or not Elon Musk is the next Henry Ford. Clearly, TSLA is a market leader in electric automobile technology and battery storage, which has a lot of people excited. The company has also firmly established itself in the luxury automobile market.
What's the problem? Consider these numbers: In 2015, TSLA produced roughly 50,000 vehicles. General Motors Company (GM) produced 9.9 million. GM had about $9.7 billion in net income in 2015. TSLA burned nearly $1 billion in cash. And yet TSLA's market cap is somehow more than two-thirds the size of GM's!
TSLA may have the single highest growth expectations of any stock in the market. That doesn't mean Elon Musk won't deliver on those expectations, it just means that the stock has way too much risk to recommend.
Netflix, Inc. (NFLX): Show Me the Money
The NFLX story has been all about subscriber growth, international expansion and original content in recent quarters. All of those initiatives cost tons of money, which is why the market has forgiven the fact that NFLX has negative income and negative operating cash flow.
However, at some point, NFLX will need to prove that it can earn major income to justify its sky-high share price. Management expects the company will be profitable in 2017. But even looking ahead, NFLX has a ridiculous 82 forward price-to-earnings ratio and a 9.3 PEG.
NFLX's costs have been on the rise, and competition from DISH Network Corp (DISH)'s Sling TV and other streaming cable bundle services will only continue to mount.
NFLX's second-quarter earnings report is a perfect example of the dangers of these cult stocks. The company reported mostly in-line earnings and revenue and delivered 160,000 new U.S. subscribers and 1.52 million new international subscribers. Because the domestic user growth fell short of market expectations, NFLX stock was down more than 13%.
Amazon.com Inc (AMZN) Is No Longer the Investment of a Lifetime
Of the three cult stocks mentioned in this piece, AMZN may be the hardest for buyers to resist. The company has established a dominant position in the rapidly growing and massive-sized U.S. e-commerce market. It has established a similarly dominant position in the global cloud computing market. Morgan Stanley projects public cloud services spending will reach $141 billion by 2019.
There's no question, a decade ago AMZN was the investment of a lifetime. Now, with a forward P/E of 74.6, a PEG of 2.8 and a P/FCF of 54.2, AMZN's stock is expensive no matter how you look at it.
That means that if it ever fails to deliver on its staggering growth projections, the stock has a very long way to fall.
As of this writing, Wayne Duggan had no positions in any of the stocks mentioned.
More From InvestorPlace