Amazon.com, Inc.'s (NASDAQ:AMZN) office in Japan was searched by antitrust regulators, we learned Monday morning, but anyone holding AMZN stock needn't worry about the implications for the e-commerce giant's bottom line or stock.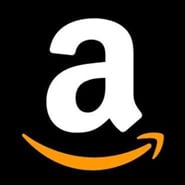 American technology giants — think Apple Inc. (NASDAQ:AAPL), Facebook Inc (NASDAQ:FB), Alphabet Inc's (NASDAQ:GOOG,NASDAQ:GOOGL) Google, Microsoft Corporation (NASDAQ:MSFT) — are often in trouble with antitrust authorities somewhere. So what?
These things drag on for years and then end in a fine. Tech giants have ample time to set aside reserves for any eventual payout, which is hardly going to be crippling in any case. Google is under investigation by the European Union for a third time. Reports have the search company facing a record $3.4 billion fine. Yet shares routinely shrug of such news.
Why shouldn't they? Regulators don't want to put anyone out of business with their penalties. With annual revenue of $75 billion last year, GOOGL can cough up the dough easily.
AMZN Stock: Steady as She Goes
Japan's Fair Trade Commission is investigating AMZN's dealings with the merchants who sell goods through its online store. Regulators are trying to determine whether Amazon Japan forced those retail partners to underprice their goods relative to competing sites Rakuten, Inc. (OTCMKTS:RKUNY) and Yahoo Japan Corporation (OTCMKTS:YAHOY).
It's important to remember that although Japan is AMZN's second-largest international market after China; it's not nearly big enough to scare sober investors out of AMZN stock. The entire Japanese e-commerce market was good for about $80 billion in sales last year. That compares with $350 billion of e-commerce sales in the U.S. and $650 billion in China.
Now consider that Rakuten claimed about 25% of the Japanese e-commerce market, while Amazon took roughly 12%. That's a nice chunk of revenue potential, but it's far from being an AMZN stock killer.
As of this writing, Dan Burrows did not hold a position in any of the aforementioned securities.
More From InvestorPlace