This past year has been anything but remarkable for healthcare sector. The S&P 500 Healthcare Sector index is down by roughly 3% year-to-date. That dwarfs the 4% gain that the entire S&P 500 has recorded year-to-date.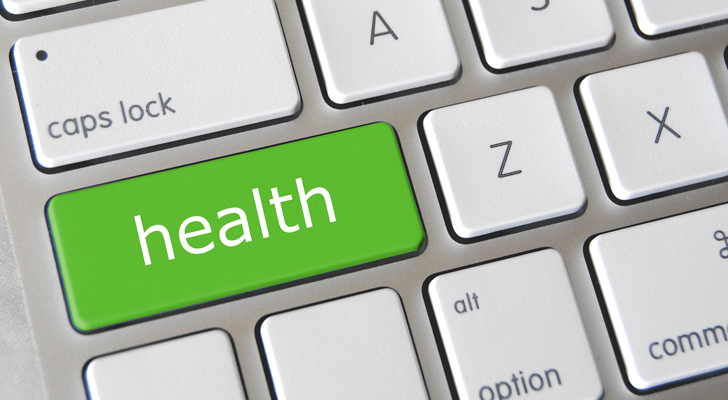 In addition to the struggles that the entire market had in the earlier part of the year, politics have also been a big factor in the struggles healthcare stocks have been dealing with. For instance, Hillary Clinton has been calling out drug makers, saying they charge too much for their drugs.
The recent racket over the price hike of Mylan NV's (NASDAQ:MYL) EpiPen, an injection product made for people dealing with serious allergies, led Hillary Clinton to announce a plan to deal with the unjustifiable price hikes for prescription drugs.
It's simple arithmetic. Hiking drug costs allows drug makers to garner more revenue and become relatively more profitable. However, everything Clinton is planning would mean that drug makers could only profit on their products to a certain extent. Spin the coin whichever way and a Hillary Clinton presidency somewhat places a cap on the growth thesis of healthcare stocks.
Even with a Hillary Clinton presidency, healthcare stocks will still be around and there'll still be a handful of winners in the healthcare sector. With that in mind, here are three healthcare stocks to buy now and hold, even if Hillary Clinton becomes the next president of the United States.
Healthcare Stocks to Buy: CVS Health Corp (CVS)
One thing to like about CVS Health Corp (NYSE:CVS) is how it helps in driving down healthcare cost, with its second-best position in the pharmacy benefits management and its leading position in retail pharmacy. Here's a brief case for CVS stock.
First, the 2015 acquisition of Omnicare brings long-term value. Omnicare is a long-term care pharmacy service provider for seniors — mainly persons aged 65 or above. According to the Administration on Aging, 46.2 million Americans, or 14.5% of the U.S. population, were in that class in 2014. AoA projects that this number will become 21.7% by 2040.
This means that a growing number of Americans will need long-term care. With Omnicare being the leading pharmacy services in the long-term care market, this segment of CVS is only going to get bigger.
Second, the acquisition of 1,672 Target Corporation (NYSE:TGT) pharmacies also furthered its lead in the retail pharmacy business. Company execs said during the second-quarter earnings call that the integration is complete and that it's one of the CVS Health's "smoothest integrations ever." Investors should note that CVS Health's retail business has grown faster than the rest of the retail pharmacy market.
CVS Health's pharmacy benefits management business is also prospering, with impressive retention rates. One other thing to like about CVS is that its presence in both the PBM and retail pharmacy markets positions it correctly to benefit from the ongoing patent cliff of branded drugs.
Healthcare Stocks to Buy: Medtronic PLC (MDT)


Being the largest medical device company in the world, Medtronic PLC (NYSE:MDT) has a lot of things going for it. Amid the scads of things going on at MDT, investors should be drawn to two aspects of Medtronic: its growing presence in the cardiac and diabetes devices markets.
For starters, MDT owns the majority of the cardiac devices market. It generated $9.3 billion in cardio devices related sales in 2014. Second-placed St. Jude Medical, Inc. (NYSE:STJ) generated $5.2 billion from its cardiology business that year. That's a roughly $4.1 billion lead.
MDT stock is already increasing the lead in that segment of the market, as its 2015 acquisition of Covidien brought an additional $1.2 billion in annual revenue to its cardiology business, EvaluateMedTech estimates.
EvaluateMedTech further estimates that MDT will generate approximately $11.588 billion from its cardiology business by 2020. With that, its lead in the cardio devices space would extend $5.2 billion.
As for the diabetes devices space, Medtronic recently got approval from the Food and Drug Administration to sell the first-ever "artificial pancreas" called MiniMed 670G. Put simply, the device computerizes the usually burdensome process of maintaining a balance in the glucose and insulin levels of type 1 diabetes patients.
According to some analysts, there are about 1.25 million type 1 diabetes patients in the U.S. who can benefit from MiniMed. That's a huge opportunity, especially considering that it's still the only approved "artificial pancreas." And the way MDT built the product means there'll be recurring revenue from sold devices such as the replacement of disposable sensors.
Put these together, and it's easy to see why MDT is one of the healthcare stocks to buy now.
Healthcare Stocks to Buy: Eli Lilly and Co (LLY)
The business of Eli Lilly and Co (NYSE:LLY) has gone through a somewhat turbulent patch over the last five years, with its revenue declining by 18% over that period. Between 2012 and 2014, Eli Lilly's revenue fell by 13%. It wasn't until 2015 that it started picking up again. The decline was mainly due to the expiration of U.S. patents of Cymbalta and Evista.
However, as pointed out above, LLY is on the way up again. In addition to the improving revenues, LLY is seeing its margins expand again. Since the beginning of 2015, Eli Lilly's operating margin has widened by roughly 87.87% to 5.67%. While that's far from the 22%-plus operating margin it enjoyed prior to the patent expiration, it's a move in a good direction.
Moreover, analysts at Goldman Sachs recently said the company would become more profitable going forward. They said LLY is "entering a period of accelerated growth." That's based on what Goldman analysts see as a "broad late-stage pipeline" at Eli Lilly. They estimate that LLY will book $12.5 billion in new product sales by 2020, which would represent an increase of 62.6% over the $19.96 billion it generated in 2015. The tally also means that the revenue Eli Lilly would generate by 2020 would be its highest-ever.
Such growth prospects make LLY one of the best healthcare stocks to consider.
As of this writing, Craig Adeyanju did not hold a position in any of the aforementioned securities.