The tech sector has had its ups and downs in 2016, but judging by the Nasdaq Composite, it's been on an uptrend for several months now.
But, as volatility increases, so do the chances that those gains could be compromised. That's why it's more important than ever to find stocks to buy that, even if they fall victim to a broad market or sector decline, will be the first to bounce back.
That was my goal when I picked these seven elite information technology stocks to buy. All of them have established themselves in their particular markets, some really big, some smaller. But, all have strong moats around their businesses that will provide protection from market ups and downs in coming months.
A couple are even potential takeover targets that would very likely sell at a premium. But, even if they never make it to the auction block, they will continue to expand their brands and grow revenue.
Elite Information Technology Stocks to Buy: Fair Isaac (FICO)

Fair Isaac Corporation (NYSE:FICO) has been one of my favorite tech stocks for months now.
The interesting thing about FICO is that, while it's having a pretty visible heyday as the go-to credit score measure — your FICO score is calculated and delivered by the company — it has been delivering technology to allow financial companies to better manage their operations and assets since 1956.
To date, more than 100 billion credit scores have been sold, and 75% of U.S. home loan originations rely on FICO scores. And the thing is, the financial industry is much like the medical industry — very conservative and not very accepting of change. That plays right into FICO's hands.
Because it's an established presence with a long history, coupled with its ability to incorporate FICO scores as the credit standard for consumer lending, FICO has become a long-term growth business with an unassailable moat.
Elite Information Technology Stocks to Buy: KLA-Tencor Corp (KLAC)

KLA-Tencor Corp (NASDAQ:KLAC) is a fantastic company few talk about because its business, while well-regarded, isn't sexy, so the financial press tends to avoid the conversation.
But, that should not get in the way of its exciting prospects for the future.
While KLAC describes itself as a provider of "process control and yield management solutions" for the semiconductor industry, there's a less geeky way of explaining it, albeit a bit longer.
First, it's important to understand that the biggest challenges with building semiconductor chips is that almost every device has some kind of chip in it. So, as the Internet of Things expands, "smart" devices will be everywhere, and interconnected. Your car will tell the shop that it needs an oil change, and the shop will schedule an appointment for you and send an email confirmation, all without you doing anything but driving your car.
This interconnected world will need a lot of chips, and those chips will have to be produced with stunning reliability. Well, that's what KLAC specializes in — helping chipmakers make the best chips possible, every time.
Elite Information Technology Stocks to Buy: Nvidia (NVDA)


Nvidia Corporation (NASDAQ:NVDA) is a chipmaker that specializes in visual computing.
Basically, that means NVDA builds some of the best graphic processing cards in the industry. Its business has grown significantly over the past few years — 321% in the past five years and more than 100% year to date, to be exact.
This impressive growth is sustainable because NVDA's chip sets are finding more markets than ever before. The new trend in virtual reality (VR) requires just the kind of super-powered chips that are NVDA specialties. And, VR is for more than just the gaming community; VR will soon spread to many industries as people can now "build" virtual prototypes using VR.
Further, NVDA's Next Big Thing is driverless cars, which is expected to become a $77 billion market by 2035, according to Boston Consulting Group. The company is already building visual computing systems for BMW, Honda Motor Co Ltd (ADR) (NYSE:HMC), Volkswagen AG (ADR) (OTCMKTS:VLKAY), Tesla Motors Inc (NASDAQ:TSLA) and Ford Motor Company (NYSE:F).
NVDA's growth path may have been impressive up to now, but you ain't seen nothing yet.
Elite Information Technology Stocks to Buy: Facebook (FB)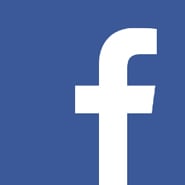 Facebook Inc (NASDAQ:FB) is the social media juggernaut that needs no introduction at this point. If you don't know what Facebook is by now, you likely are not online and likely think the Internet is made of tubes.
For the longest time, FB struggled to build out its revenue as quickly as it was building out its daily (more than 1 billion) and monthly (over 1.7 billion) users. But, that has changed significantly in recent years and FB is on an advertising revenue tear.
FB has also built out strategic businesses that can now cross-pollinate one another. Even its Oculus VR technology is going to be incorporated into its social media outlets. And, having the eyeballs of all these people means that advertisers are making FB one of the most compelling advertising spaces on the Internet.
The company has also just launched its Workplace by Facebook collaboration platform for businesses. It already has over 1,000 companies on the platform. If this works as well as the individual social media applications, it could mean a whole new source of revenue.
Elite Information Technology Stocks to Buy: MeetMe (MEET)


MeetMe Inc (NASDAQ:MEET) is a newer social media platform with an interesting hook. It's what the company terms a social discovery network, or in layman's terms, a place where you can meet new people online.
Its focus is on the mobile sector, which is where its most powerful demographic is — Millenials. This is by no means a Facebook competitor, though. MEET currently has nearly 5 million monthly active users and approximately 1.1 million daily active users, about half of which are in the U.S.
While those numbers aren't staggering, they are growing. And, the fact that it is penetrating global markets is very encouraging. The MEET app is available in English, Spanish, Portuguese, French, Italian, German, Chinese (Traditional and Simplified), Russian, Japanese, Dutch, Turkish and Korean.
MEET also has a robust and multi-faceted revenue model that continues to deliver. The stock is up 51% so far this year.
Also, given its size, this looks like it would be a great takeover play for a host of companies looking to boost their online presence and attract a young demographic.
Elite Information Technology Stocks to Buy: Logitech (LOGI)


Logitech International SA (NASDAQ:LOGI) is a Swiss company that is one of the most ubiquitous brands in all computing.
Whether you have one (or more) of its numerous peripherals now, or did in the past, you have certainly had a LOGI mouse, keyboard, speakers or webcams. At this point, LOGI devices are available in over 100 countries.
LOGI is a quintessential European company in the fact that it has built a business that's not flashy, yet it's fundamental to modern productivity. Mice don't cost an arm and a leg. Most people don't spend a fortune on their computer speakers, but still want quality. So, that's what LOGI has built into its brand.
It is quality products with plug-and-play interfaces that mean your new equipment is out of the box and doing your bidding quickly, and well.
LOGI stock is up more than 46% year to date, but like a good European company it continues to throw off a respectable 2.6% dividend to boot.
Elite Information Technology Stocks to Buy: Ubiquiti Networks (UBNT)

Ubiquiti Networks Inc (NASDAQ:UBNT) specializes in building out network technology for enterprise businesses. From networking, to security, to broadband to wireless local area networks, UBNT has built a solid niche business selling to the strongest sector in the current market.
And, at a market cap of $3.8 billion, it finds itself in the enterprise sector it serves. When you hear about enterprise networking or solutions or computing, people are talking about mid-sized and large corporations with thousands of employees in various satellite offices, and plenty of road warriors looking to expand their territories.
After a 56% year-to-date run, the stock looks like it is consolidating at current levels. But, that isn't a bad thing because most quality stocks consolidate before they move higher. This gives you a good entry point for UBNT stock.
It's also the right size for a takeover bid from a bigger networking firm looking to expand its footprint. Given its client list, UBNT would sell at a hefty premium.
Louis Navellier is a renowned growth investor. He is the editor of five investing newsletters: Blue Chip Growth, Emerging Growth, Ultimate Growth, Family Trust and Platinum Growth. His most popular service, Blue Chip Growth, has a track record of beating the market 3:1 over the last 14 years. He uses a combination of quantitative and fundamental analysis to identify market-beating stocks. Mr. Navellier has made his proven formula accessible to investors via his free, online stock rating tool, PortfolioGrader.com. Louis Navellier may hold some of the aforementioned securities in one or more of his newsletters.