Healthcare is undoubtedly the biggest megatrend there is in the markets. Most industrialized economies are "graying," meaning that their populations are getting older. That means there will be great need for healthcare services to manage their chronic and acute problems. But that doesn't mean you can haphazardly buy any healthcare stock with the thought that a rising tide raises all boats.
No, some stocks are not well-positioned right now to buy. Either they are locked into downward momentum or their businesses are having a tough go of it because of competition in their previously dominant market positions.
That's why I want to share with you the seven healthcare stocks that look under the weather right now. Fortunes may turn for some of them, but now is not the time to try to catch a falling scalpel.
There's also some discomfort that healthcare changes in the Affordable Care Act may affect reimbursements, especially if Hillary Clinton is elected.
Healthcare Stocks to Sell: Novartis (NVS)


Novartis AG (ADR) (NYSE:NVS) has had a bad year, not unlike many of its peers. But troubles at the Switzerland-based NVS are likely to grow in coming years.
With a large portfolio of innovative drugs that span all sectors — including ophthalmology and oncology and generics — it would seem like the ideal company to hold in this sector.
Pricing for its more acute care drugs, however, may be challenged by a Democratic administration looking to rein in the cost of healthcare. "Improving" Obamacare is a top priority if Clinton wins, and that uncertainty may hurt NVS … or at least its cancer and MS-drug pricing.
Sandoz is its generics division, and that could help stem some of the pain, but it's not likely to sold all of NVS' problems.
Off 18% in the past 12 months, the trend is not your friend here. Once it finishes this slide, likely sometime in the intermediate term, it may be worth a look. But right now, the trend is not a friend to NVS.
Healthcare Stocks to Sell: Novo Nordisk (NVO)


Novo Nordisk A/S (ADR) (NYSE:NVO) is a Danish pharmaceutical firm that has come to specialize in diabetes and obesity drugs. It has been a world leader in the fight to manage diabetes — it was the first company to develop insulin and distribute it — for over 90 years and has offices in 75 countries and customers in 180.
And for a very long time, NVO was left alone since insulin managed the cases that were diagnosed. But the explosion of Type 2 diabetes has changed the market substantially.
But along with increase in demand for drugs to treat diabetes, there was a substantial increase in competition. More than 80% of NVO's revenue comes from its diabetes business, the rest comes from drugs to treat hemophilia and obesity.
While there is an amazing amount of new options beyond insulin available to patients, the problem is, the new drugs are very expensive compared to the more traditional methods that are now almost completely covered by health insurers in their generic forms.
Off 27% in the past six months, this is no time to buy low.
Healthcare Stocks to Sell: CVS Health (CVS)


CVS Health Corp (NYSE:CVS) may not seem like it's your average healthcare firm, if you're only familiar with its drug store operations. But in this new age of medicine and prescriptions and insurers, CVS is a major player in getting the drugs to the people who need them.
This retail arm has been a huge battleground for a while with CVS and Walgreens Boots Alliance Inc (NYSE:WBA) becoming two heavyweights that are now duking it out for primacy.
To that end, CVS purchased 1,667 and 79 clinics from Target Corporation (NYSE:TGT) and is now a significant player in the lucrative pharmacy benefits management sector.
The problem is, after all its growth, it has yet to put all the moving parts into one cohesive revenue-generating strategy. It's well positioned, but has to start delivering. And that may take some time.
The stock is off almost 14% in the past six months, so while there may be some interest here, it's not likely to move the needle for CVS anytime soon.
Healthcare Stocks to Sell: Gilead (GILD)


Gilead Sciences, Inc. (NASDAQ:GILD) is the poster child of a one-hit wonder. Its hepatitis C drug was the only one available that could cure most major forms of hep C. It was outrageously expensive – about $84,000 for a 12-week regimen – but insurers balanced that against the fact that most hep C patients would eventually need a liver transplant, and that runs about $500,000.
It didn't take long before GILD's Harvoni and Sovaldi put the company at the top of the most successful drug list for a couple years. But now there is intense competition in the space and other big pharmaceutical firms have launched their own drugs.
More competition usually means prices get lower as new drugs try to establish market share. And that has been pulling GILD down in the past year. In the past six months alone, the stock is off 27%. Until this all shakes out, which will take some time, it's best to steer clear of any balm GILD may be offering.
Healthcare Stocks to Sell: Valeant Pharma (VRX)


Valeant Pharmaceuticals Intl (NASDAQ:VRX) has not had a good year. It has been singled out by Hillary Clinton as one of the major pharmaceutical firms engaged in predatory pricing.
According to a recent report from AARP, drug prices for aging Americans soared 170% from 2005 to 2013. As the Affordable Care Act was being negotiated, drug companies wasted no time taking advantage of the vacuum. Insurers couldn't negotiate drug prices, and neither was the government. That was a big opening.
But now that door is shut and firms like VRX are being called for some of their excesses. For example, VRX bought two cardiovascular drugs in early 2105 and promptly boosted their prices — one by 525% and the other by 212%.
What's more, VRX has missed expectations every quarter this year and expected to miss again. And its dermatology business is swooning. No wonder the stock is off 33% in the past six months, with more to come.
Healthcare Stocks to Sell: Acorda (ACOR)


Acordia Therapeutics Inc (NASDAQ:ACOR) is a small biotech firm — its market cap is below $1 billion — specializing in nervous system disorders including multiple sclerosis, Parkinson's disease, post-stroke walking difficulties and migraines.
It's top-selling drug is Ampyra, for the treatment of MS. In 2015, the drug brought in $436 million — a 20% jump compared to 2014 sales. Along with other new drugs about to enter unique market niches, the future looked very bright moving into 2016.
And so far, it has posted solid numbers. But given the fact that it has a lot of heavy lifting to do with its new drugs coming to market, even solid Ampyra sales have not satisfied investors.
Most analysts are bearish and the stock has dropped 52% year to date. This is not when you fight the tape.
Healthcare Stocks to Sell: Novocure Ltd (NVCR)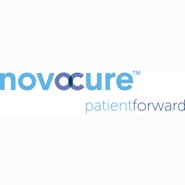 Novocure Ltd (NASDAQ:NVCR) is an interesting little pharma company headquartered in the tax-exempt island state of Jersey, in the English Channel. It's an odd place to put a drug company, since there's not a great deal of land or resources to build out research and development.
But NVCR, which went public last year, has a unique product. It specializes in a solid tumor cancer therapy with tumor treating fields or TTFields. The compelling idea here is that the treatment is non-invasive, using only transducers on the skin that send electrical pulses that break up the tumors and disrupt their growth.
Obviously, this is a compelling idea and many big investment houses were very enthusiastic at the IPO. The IPO was priced a $22, but JPMorgan analysts rated it "overweight" and set a price of $29.
The stock sits below $7 today. In the past 12 months, it's off 65% on declining global sales. Don't let hope cloud your judgment here.
Louis Navellier is a renowned growth investor. He is the editor of five investing newsletters: Blue Chip Growth, Emerging Growth, Ultimate Growth, Family Trust and Platinum Growth. His most popular service, Blue Chip Growth, has a track record of beating the market 3:1 over the last 14 years. He uses a combination of quantitative and fundamental analysis to identify market-beating stocks. Mr. Navellier has made his proven formula accessible to investors via his free, online stock rating tool, PortfolioGrader.com. Louis Navellier may hold some of the aforementioned securities in one or more of his newsletters.