This has been another brisk year in terms of launches of new exchange-traded funds. As of Dec. 20, nearly 200 new ETFs have come to the market this year with 15 coming to market in just the first half of December.
It seems like every year brings a steady stream of new ETFs and every year, new ETFs face the same set of hurdles. The obstacles faced by new ETFs include, but by no means are limited to, fighting with entrenched competition for investors' assets, convincing investors that the nuanced, sometimes complex concepts offered by new ETFs are worth learning about and more.
Actually, the biggest hurdle faced by many new ETFs is the fact they are new. In what epitomizes herd mentality, many investors, including professionals, avoid new ETFs simply because of these funds' rookie status. More often than not, they are waiting for other investors to contribute assets to a new ETF to validate the fund, but if that does not happen, new ETFs can languish with paltry assets under management totals and scare investors away for extended periods of time.
On the other hand, not all new ETFs are to be avoided. In fact, some of this year's best new ETFs still merit consideration by investors. In searching for 2016's best new ETFs, the focus was not entirely on assets gained, but admittedly, it is not coincidental that investors have rapidly validated the concepts behind these new ETFs.
The following are three new ETFs that are worth your money.
Best New ETFs: SPDR SSGA Gender Diversity ETF (SHE)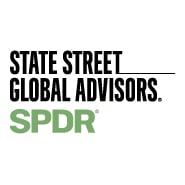 Expense Ratio: 0.2%, or $20 on a $10,000 investment.
One of the most fertile areas for new ETFs has been environmental, social and governance investing. Scores of the new ETFs that came to market in 2016, including at least five in December, are considered ESG funds. However, SPDR SSGA Gender Diversity ETF (NYSEARCA:SHE) has been one of the dominant names among this year's crop of new ESG ETFs.
Home to 185 stocks, ESG follows the SSGA Gender Diversity Index. Put simply, SHE's index aims to hold companies with that have a higher percentage of women in senior management and c-level executive roles than competing companies. Historical data make the case for why SHE could prove to be one of this year's best new ETFs: "According to a 2015 MSCI study that explored global trends in gender diversity on corporate boards between December 2009 and August 2015, companies with at least three female board members outperformed others in overall return on equity by more than 36 percent."
SHE's top 10 holdings include familiar names such as PepsiCo, Inc. (NYSE:PEP), Pfizer Inc. (NYSE:PFE) and Amgen Inc. (NASDAQ:AMGN).
Best New ETFs: WisdomTree Dynamic Currency Hedged International Equity Fund (DDWM)


Expense Ratio: 0.35%
The WisdomTree Dynamic Currency Hedged International Equity Fund (BATS:DDWM) is one of 2016's best new ETFs for several reasons, but two immediately surface when examining DDWM. First, it is clear there is an audience for this new ETF, as highlighted by more than $300 million in assets under management.
AUM is a superficial metric, but DDWM addresses a relevant need for some investors looking to fill international positions within their portfolios. Prior to the advent of dynamically hedged ETFs such as DDWM, investors had only two choices: To be completely unhedged at the currency level or to be fully hedged with an ETF such as the WisdomTree Europe Hedged Equity Fund (NYSEARCA:HEDJ).
DDWM is one of this year's best new ETFs because it removes the need for investors to attempt to time periods of dollar strength and weakness. Using a dynamic currency hedge, DDWM does the currency dirty work for investors.
DDWM holds dividend-paying stocks from the U.K., Japan and France, among other major ex-U.S. developed markets.
Best New ETFs: Vanguard International Dividend Appreciation ETF (VIGI)


Expense Ratio: 0.25%
Plenty of investors are familiar with the Vanguard Dividend Appreciation ETF (NYSEARCA:VIG) as confirmed by that ETF's status as the largest U.S. dividend ETF. Well, VIG got an international cousin when Vanguard International Dividend Appreciation ETF (NASDAQ:VIGI) debuted in February.
VIGI "emphasizes stocks exhibiting dividend growth and seeks to track the Nasdaq International Dividend Achievers Select Index, which comprises more than 200 all-cap developed and emerging markets stocks with a track record of increasing annual dividend payments," according to Vanguard.
In keeping with Vanguard's tradition of low fees, VIGI is less expensive than 78% of competing funds. This new ETF mixes developed and emerging economies with European nations accounting for over 38% of the lineup and emerging markets chiming in at nearly 23%.
VIGI is up nearly 1% since its debut and has been a decent asset gatherer with $230.5 million in AUM as of Nov. 30.
At the time of this writing, Todd Shriber did not own any of the aforementioned securities.