The energy patch has been reviving in one form or another for a while now, and that means it's about time to take a look at who might the first winners in this new upleg for energy stocks.
The big integrated energy plays won't be the first to leave the gate. It will be smaller firms that have weathered the storm and are now back in business at full swing. Since it takes less revenue to make a big difference to them, they're already bouncing back.
What's more, as volatility kicks up globally, these national energy firms promote domestic energy security, whether in the U.S. or China or Argentina.
Below, I've unearthed seven energy stocks that will turn 2017 on its head for investors looking to make a big strike in the energy patch. They are in the right place at the right time and, after taking a beating since 2014, are coming back with a vengeance.
Energy Stocks to Buy: Dorchester Minerals (DMLP)
Dorchester Minerals LP (NASDAQ:DMLP) is a limited partnership energy firm that is basically a leaseholder in the Permian Basin in Texas.
The Permian Basin is one of the most productive and largest shale energy deposits in the U.S. It is also a key area for harvesting potassium salts (potash), which is a key component of fertilizers. The basin makes up about 75,000 square miles in southwest Texas and New Mexico.
DMLP doesn't drill the basin — it owns land in the basin that it leases out to exploration and production firms. It's basically a landlord on one of the richest pieces of land in the United States.
And as a limited partnership (LP), it is obligated to pay out its net profits to shareholders. It does this in the form of dividends. Right now, DMLP is delivering an impressive 5.4% dividend, and that's after a near-30% run in the past 12 months.
But this is about the growth, not the income, although the income is certainly a nice kicker. And growth is just beginning.
Energy Stocks to Buy: US Silica Holdings (SLCA)


US Silica Holdings Inc (NASDAQ:SLCA) is a unique way to play the entire fracking sector in one fell swoop.
Fracking is the term that's derived from the process of fracturing the layers of shale that contain vast reserves of natural gas and oil in the U.S. This technology, along with other new methods of drilling, have revolutionized the U.S. energy stocks.
According to the U.S. Department of Energy, in 2013 there were 2 million wells in the U.S. that were hydraulically fractured. And of the new wells that have been drilled since then, 95% were fracked wells.
SLCA sells the "sand" that is sent down the wells to break up the shale formations so frackers can get to the oil and gas.
When energy prices dropped, it hit SLCA hard as well as most the exploration and production (E&P) firms. It's a leveraged play on the industry, so in bad times it suffers.
But in good times, it is a growth monster. And the good times are back, regardless of OPEC or conflict in the Middle East.
Energy Stocks to Buy: China Petroleum (SNP)


China Petroleum & Chemical Corp (ADR) (NYSE:SNP) is finally regaining its footing after the oil dump that Saudi Arabia began in 2014. SNP, also known as Sinopec, is one of China's leading energy companies. And it had the same problem that many U.S. producers had — OPEC cut prices so low that it was impossible to produce from its wells for a profit.
Plus it has operations around the world — it just bought Chevron Corporation's (NYSE:CVX) South African oil assets for $900 million — which add to its cost structure. Basically, it was cheaper for Chinese firms to simply buy tankers full of oil from OPEC and build up strategic reserves than it was to buy production from domestic firms.
But SNP is turning it around now that oil prices are rising. Saber rattling in the Middle East and North Korea are keeping prices artificially high, but pricing should still stay in the $40-$50 a barrel range. That's likely why Sinopec is planning on increasing its capex spending in 2017 by a whopping 44%.
Energy Stocks to Buy: Oneok (OKE)


Oneok Inc (NYSE:OKE) is a U.S. midstream energy firm with 37,000 miles of natural gas liquids and natural gas pipelines. It operates in the Bakken Shale, Woodford Shale, Permian Shale, Eagle Ford Shale and other smaller shales from North Dakota to Texas.
The midstream (pipelines) market is the first sector that will see the substantial long-term growth in the U.S. marketplace, because oil price isn't the key driver, it's the amount of product that goes through its pipes. And natural gas is even more important to the U.S. economy than oil.
The U.S. is the Saudi Arabia of natural gas reserves.
Congress has already green-lighted natural gas exports and it's simply a matter of building out the export terminals. Then, it will be global demand, not just domestic that will be filling OKE's pipes.
OKE is up 72% in the past 12 months, yet it's still throwing off a 4.5% dividend and dividends have been growing 19% a year since 2013.
Energy Stocks to Buy: Golar LNG Partners (GMLP)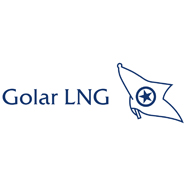 Golar LNG Partners LP (NASDAQ:GMLP) has one of those names that does a very good job describing everything the company is about. It's about LNG — liquid natural gas. And it's a limited partnership. That means you can expect growth from the LNG business and a healthy dividend.
Right now, the company is up 37% in the past 12 months and it's yielding — wait for it — over 10%. That's not a typo; about 10.5%.
It operates floating storage regasification units (FSRUs) and a fleet of LNG tankers. All the big-name energy firms across the globe use both of GMLP's services to move and store gas. Basically, FSRUs are on-site storage containers for the LNG. The LNG tankers offload their gas into the FSRUs and then that gas can be shipped by pipeline to the mainland or can be redistrubuted to other, smaller tankers for use elsewhere.
GMLP is one of the biggest providers of FSRUs, which are in growing demand, and its fleet of LNG tankers are all booked out years in advance, with many more years of options on those contracts.
Energy Stocks to Buy: Transportadora de Gas del Sur (TGS)


Transportadora de Gas del Sur SA (ADR) (NYSE:TGS) is not for the faint of heart, but it's a very interesting play on natural gas demand in Latin America.
TGS was born in 1992 as a privatization of the Argentine energy sector. As you may know, Argentina has run the boom and bust cycle a couple of times since then. Most recently, it was in U.S. courts fighting for the right to default on U.S. demoninated bonds it couldn't repay and wanted to negotiate new terms.
When a sovereign state defaults on its bonds, it sends shockwaves around the global trading desks. And this was certainly the case for Argentina. The blowback is the national companies take these problems the hardest and that was the case for TGS.
But Argentina is now back on solid footing and so is TGS. It has a leading position in the distribution of natural gas and natural gas liquids (NGLs) around South America. It also processes NGLs for sale. It even has a division that operates telecom towers that it leases to phone carriers.
TGS is up almost 150% in the past 12 months, but its best days are ahead of it.
Energy Stocks to Buy: Permian Basin Royalty Trust (PBT)


Permian Basin Royalty Trust (NYSE:PBT) is essentially an exploration and production company that is set up as a partnership. Its properties are largely in the the Permian Basin Shale in West Texas, with some other properties scattered about the Lone Star State.
It will bring partners in to drill exploratory wells and it takes a cut of the output, as well as a lease fee.
The great thing about Texas oil is, it's an 'intermediate' grade of oil — oil runs from heavy sour to light sweet — so it doesn't take a lot of refining to get it to distribution-grade products. When you see the talking heads on finance channels talking about WTI prices, they're talking about West Texas Intermediate oil prices.
Two things have really helped PBT: the fact that WTI is holding in the $50 a barrel range and the fact that production costs have come down significantly in the past year or two, so its margins are much better.
The stock is up nearly 50% in the past 12 months and it's still pumping out a nearly 6% dividend.
Louis Navellier is a renowned growth investor. He is the editor of five investing newsletters: Blue Chip Growth, Emerging Growth, Ultimate Growth, Family Trust and Platinum Growth. His most popular service, Blue Chip Growth, has a track record of beating the market 3:1 over the last 14 years. He uses a combination of quantitative and fundamental analysis to identify market-beating stocks. Mr. Navellier has made his proven formula accessible to investors via his free, online stock rating tool, PortfolioGrader.com. Louis Navellier may hold some of the aforementioned securities in one or more of his newsletters.