The first three months of 2017 are over, and our Best Stocks for 2017 contest entries are beating the Street. These 10 stocks averaged an 8.2% gain versus a roughly 5% return for the market in Q1 … but naturally, it wasn't a total team effort. Several picks took off in Q1 … but a few picks need a push after the first quarter of the year.



The premise is simple: 10 stock-picking gurus each selected one stock to buy and hold throughout all of 2017 to outperform the market. We track those picks throughout the year to see not just how they're doing in a bubble, but what happened, and what investors can expect out of these Best Stocks picks for the rest of the year.
As an added twist, this year we also asked you, the readers, to provide us with your own breakout stock pick for 2017 … and that one has held up pretty well against the pros.
Today, we're going to take a look at our list of 10 picks, eight of which were sitting on positive gains by the end of Q1. The idea isn't just to pat backs, though — while we'll look at what drove these stocks higher, we'll also look at where the gurus expect these picks to go for the rest of the year.
In order of performance through Q1 …
Best Stocks for 2017, No. 10: TripAdvisor (TRIP)


Q1 Performance: -7%
Investor: Jason Moser
The broader market finished the first quarter more than 5% higher, so it wasn't very common to see a stock with a big first-quarter loss. But TripAdvisor Inc (NASDAQ:TRIP) is one of those unfortunates, sitting on a drop of 7% through the end of March (and a 9% loss thanks to additional bleeding in April).
Lower-than-expected earnings for the fourth quarter weighed on TRIP shares heavily, with the stock dropping nearly 11% in a single day. Still, there's some reason for hope.
"I'm looking for traction not only in the all-important revenue-per-hotel-shopper metric, but also the denominator in that equation: hotel shoppers," Jason says. And hotel shoppers for the fourth quarter were up 8%. It looks like a downtrend in that metric dating back to early 2015 may be on the mend.
Another thing he sees as bullish for TripAdvisor?
"The move to Instant Booking was the right one for TRIP stock. It will allow TripAdvisor to capitalize on a far greater market opportunity than it had before."
Read more about Jason's pick here.
Best Stocks for 2017, No. 9: Zions Bancorp (ZION)


Q1 Performance: -2%
Investors: John Jagerson and Wade Hansen
The election of Donald Trump was expected to have a positive effect on bank stocks, and for the most part, it did. However, Zions Bancorp (NASDAQ:ZION) didn't really come along for the ride during the first quarter.
While some rules and regulations were relaxed, Dodd-Frank was not among them. Meanwhile, expected tax cuts have been pushed down the line with no clear timeline.
This doesn't mean that ZION stock is a sure-fire loser, but it does need some catalysts to get it moving in the right direction again. Say John and Wade:
"It still has the potential to climb back up toward longer-term resistance at $55 during 2017, but it can only happen if the Trump administration and Congress can come together on tax reform."
Perhaps there's reason for cheer on the horizon, with Trump recently saying he's still planning a "haircut" for Dodd-Frank.
Read more about John and Wade's pick here.
Best Stocks for 2017, No. 8: Citigroup (C)


Q1 Performance: 1%
Investor: Ken Trester
The same issues that plagued Zions Bancorp took their toll on Citigroup Inc (NYSE:C) as well.
While Trump enthusiasm sent C shares nearly 25% higher between the election and the end of 2016, this year hasn't been nearly so electric. Shares have zigged and zagged up and down for the whole year, and finished the quarter barely in the black. (Citigroup is even closer to flat today!)
Earnings didn't start that January slide, but they didn't help. While Citigroup produced a bottom-line beat, revenues of $17 billion fell short of expectations, and investors were treated to declines in full-year profits and revenues.
Still, at least a sniff of optimism is warranted. Citigroup is currently in a short-term upswing since late March, and Keefe, Bruyette & Woods just upgraded the company from "market perform" to "outperform."
But again, the biggest boost for Citigroup would probably come from Washington, D.C., if Trump is able to pivot from healthcare, Syria and his SCOTUS pick to tax reform and financial deregulation.
Best Stocks for 2017, No. 7: Nvidia (NVDA)


Q1 Performance: 2%
Investor: Louis Navellier
When is a good earnings report a signal to begin the selloff? When you're Nvidia Corporation (NASDAQ:NVDA), apparently.
As Louis put it:
"Back in early February, Nvidia released perfectly respectable fourth-quarter results, including 55% sales growth, 193% EPS growth and a healthy 19.3% earnings surprise. Nonetheless, some shareholders took the earnings report as an excuse to lock in their gains — a shortsighted move, in my opinion."
Those declines have actually accelerated, with NVDA now sporting a 6% decline for the year-to-date.
Still, they're missing the fact that Nvidia is full of catalysts. For instance, Nintendo's (OTCMKTS:NTDOY) Switch video game console — with NVDA processors inside — has been selling far better than expected. Nvidia also just launched the Titan Xp, the "world's most powerful" graphics card. The company also is teaming up with Paccar Inc (NASDAQ:PCAR) on self-driving trucks — and that's in addition to all the other automotive companies it's working with on similar technology.
And then, of course, there's Tencent Holdings (OTCMKTS:TCEHY) using Nvidia GPU accelerators with its cloud computing platform.
Nvidia is taking a much-needed breather after more than 200% gains in 2016. But there are too many positive drivers now and on the horizon for this slump to continue for long.
Read more about Louis' pick here.
Best Stocks for 2017, No. 6: General Motors (GM)


Q1 Performance: 3%
Investor: Charles Sizemore
General Motors Company (NYSE:GM) hasn't exactly rocked the market this year — in fact, its 3% gain also includes a significant contribution from its lofty dividend.
But that doesn't mean GM can't turn things around.
Wall Street currently is worried about car sales drying up, and also about increasingly risky car loans flooding the market. However, Charles points out that the markets are not fooling themselves when it comes to GM and its competitor Ford Motor Company (NYSE:F):
"I get all of that. I really do. But considering that GM and Ford trade for 6 and 7 times their respective expected 2017 earnings, you can't say that there is a lot of optimism built into current prices. In fact, those are close to 'going out of business' prices."
The market is undervaluing GM stock and its 4.5% dividend. But before the end of the year, Charles expects investors to flock to this underloved name.
Add to that the increasing average age of cars on the road and low oil prices — which could mean higher sales of more gas-thirsty vehicles — and 2017 still could bring great things to GM shareholders.
Read more about Charles' pick here.
Best Stocks for 2017 No. 5: Newell Brands (NWL)


Q1 Performance: 6%
Investor: Hilary Kramer
As a wise man once said, you've got to know when to hold 'em and know when to fold 'em. Luckily, as Hilary points out, Newell Brands Inc (NYSE:NWL) excels at that sort of decision making.
"Sometimes this means liquidating bread-and-butter segments like tools and matches in order to free up room on the balance sheet to acquire faster-growing or higher-margin businesses like the Yankee Candle chain and Jostens' school yearbooks. Management keeps dealing cards in search of the best hand to capture today's consumer tastes."
That unwillingness to rest on its laurels has helped NWL stock climb into a top-five position for the first quarter, helped in small part by the company's modest 1.6% dividend yield.
While returns have occasionally been a mixed bag in the first quarter for Newell Brands, management doesn't seem to be wavering. Per Hilary:
"Management was confident enough about a month ago to not only confirm Wall Street's expectations but get the whisper numbers moving up 1%-2% in recent weeks."
Read more about Hilary's pick here.
Best Stocks for 2017, No. 4: Ulta Beauty (ULTA)


Q1 Performance: 12%
Investor: Tracey Ryniec
Yes, retail is struggling, but you wouldn't know it by looking at the first-quarter returns of Ulta Beauty Inc (NASDAQ:ULTA).
ULTA has powered through Q1 thanks to an outstanding fourth-quarter earnings report that included double-digit comparable-store sales: 16.6% comps growth overall, and still 12.8% backing out e-commerce. Ulta's salons also saw 8.8% year-over-year comps improvement.
And Ulta's e-commerce operations are singing, growing revenues 63% to $154.9 million. Not too shabby.
Looking ahead, Ulta is adding a popular new makeup brand to its offerings, and Tracey still loves the upside from one of retail's best loyalty programs:
"One of the reasons is its Ultamate Rewards program which is the most generous in the retail industry and which makes customers keep coming back for more."
Some investors were disappointed with Ulta's guidance, but the report had more to like than to hate. Despite the fact that ULTA has tripled since this point in 2014, expect shares to continue outperforming.
Read more about Tracey's pick here.
Best Stocks for 2017, No. 3: Coresite Realty (COR)


Q1 Performance: 15%
Investor: Brett Owens
Coresite Realty Corp (NYSE:COR) has managed to churn out total returns of 15% in the first quarter of 2017, powered by a strong double-digit performance in January.
Wall Street is starting to take notice.
Just this week, State Street Corp (NYSE:STT) announced that it had increased its stake in COR stock by 6.2% during the fourth quarter. Clearly, they see something there. And they weren't alone among institutions getting a little more strongly into this datacenter-focused real estate investment trust (REIT).
And don't forget about the dividend! Says Brett:
"CoreSite recently announced a 50% dividend increase, to 80 cents per share. While its payout climbs higher faster, its share price continues to lag a bit thanks to REIT rate hike worries. COR is due to "catch up" with this latest payout leap soon. Now is still a great time to buy, with the stock paying a generous 3.6% current yield."
That means the potential for income and capital gains, making COR a total return machine.
Best Stocks for 2017, No. 2: Albemarle (ALB)


Q1 Performance: 23%
Investor: Matt McCall
Albemarle Corporation (NYSE:ALB) has been lighting Wall Street on fire this year amid an emphasis on increasing its lithium output. Two big moves have helped Albemarle on this front:
First, in January, it amended an agreement with the Chilean Economic Development Agency, pushing the terms out for 27 years. Then in March, Talison (ALB's joint venture in Australia) agreed to expand its lithium production at the Greenbushes mine. This should double the current output.
A big chunk of ALB's gains came in the wake of its latest earnings release. Adjusted earnings of 78 cents a share were better than expectations for 75 cents a share, and revenue of $696.7 million bested estimates of $646.4 million.
Management guided for plenty of growth in the next year, including 17% gains in EPS, but Matt is even more bullish:
"In the end, I think those estimates are too low and suspect the company will continue its trend of beating the Street's expectations."
Read more about Matt's pick here.
Best Stocks for 2017, No. 1: Zynerba (ZYNE)


Q1 Performance: 29%
Investor: Adam Johnson
Score one for "marijuana stocks."
OK, not so much. Zynerba Pharmaceuticals Inc (NASDAQ:ZYNE) is the real deal — a marijuana-based pharmaceuticals outfit with real financial statements and practical potential, unlike many other penny stocks that rise and fall on speculation.
But ZYNE still has plenty of explosiveness, and while its lead isn't as outrageous as it was in the middle of the quarter, investors aren't complaining about nearly 30% returns in just three months.
With not one but two products in various stages of testing right now, hopes are high for ZYNE stock. And investors have been rewarding that all year so far. Says Adam:
"Initial trials have demonstrated strong results, enabling Zynerba to issue stock two months ago in a highly successful secondary common stock offering. Proceeds will fund its ongoing Phase II and IIb trials, the results of which may become available during the third quarter."
In other words, Zynerba might just be getting started.
Read more about Adam's pick here.
Best Stocks for 2017, Bonus Pick: Amazon (AMZN)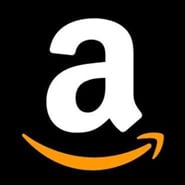 Q1 Performance: 18%
Investor: Readers' Choice
Readers should be awfully happy with themselves, considering that if their pick were slotted among the 10 pros, they'd currently be wearing the bronze medal for first-quarter performance.
And at 18% returns, that's something to crow about.
Amazon has been pushed and pulled by numerous headlines throughout the year, such as hopes for its Amazon Go brick-and-mortar grocery store — but also disappointment over technical issues that are delaying its launch. AMZN got a shot in the arm by acquiring Souq.com, which gives Amazon some international expansion power, but shares were pummeled in February amid its Q4 report, which featured disappointing sales for the holiday season.
AMZN still has plenty left in the tank — Amazon Go is coming at some point, and Amazon Web Services continues to churn out thick profit margins. Not to mention, Amazon itself continues to break the spine of traditional retailers thanks to its ever-growing e-commerce operations, helped by the appeal of Prime.
Now, we'll see whether Amazon can do something to change Thursday Night Football's lousy ratings.
As of this writing, Jessica Loder did not hold a position in any of the aforementioned securities.