While the term smart beta may reek of marketing buzz words, the reality is that smart-beta funds may actually be really smart for your portfolio. Essentially, smart-beta exchange-traded funds use various fundamental screens — searching for factors like sales, earnings, book value, dividends or cash flows — to create or improve upon traditional indices. The hope is that by focusing on these factors, the new smart-beta ETFs will ultimately outperform market-cap-weighted funds like the SPDR S&P 500 ETF Trust (NYSEARCA:SPY).
However, as the movement has caught fire, there's a slight problem with smart beta. There are literally hundreds of funds associated with the term. According to website ETFdb.com, there are over five hundred, in fact.
This poses a problem for investors looking to craft a smart-beta portfolio to score some higher returns. The sector is starting to look like a potential minefield. How do you know which smart-beta ETFs are actually smart for your portfolio?
Luckily, here at InvestorPlace we've done the digging for you. Here are three smart-beta ETFs that all investors have to own.
Smart-Beta ETFs: PowerShares FTSE RAFI US 1000 (PRF)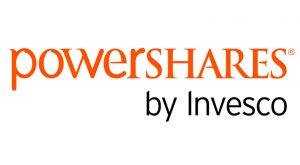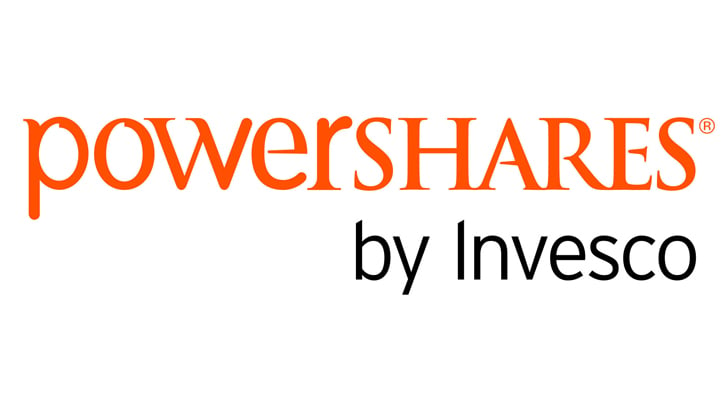 Expenses: 0.39% or $39 per $10,000 invested.
When it comes to smart beta, a few firms have been doing it for a long time and aren't some newbies looking to cash in on a good marketing buzzword. Case in point, the gurus at Research Affiliates. The investment manager and researcher basically created the concept of using factors to weed out poor-performing stocks decades ago and their RAFI line-up of indexes is the gold standard when it comes to multifactor funds.
And their gold standard fund is the PowerShares FTSE RAFI US 1000 (ETF) (NYSEARCA:PRF).
PRF uses screens targeting size, book value, cash flow, sales and dividends across the entire U.S. stock market. It then assigns each a score based on these screens. The smart-beta ETF then weights them according to that score rather than by market cap. What investors get is a vastly different make-up than the traditional Russell 1000 index. Theirs is definitely more of a value tilt to PRF than the regular Russell 1000, and smaller stocks have more weight in the index.
What that really does is help boost returns. Since PRF's inception in 2005, it has managed to produce annual total returns of 9%. That's versus 8.2% for the Russell 1000. While that might not seem like much, it's enough to really matter over the long haul when it comes to compounding. Investing is a game of inches.
In the end, PRF has proven itself to be one of the best smart-beta ETFs you can buy.
Smart-Beta ETFs: Goldman Sachs ActiveBeta U.S. Large Cap Equity ETF (GSLC)
Expenses: 0.09% or $9 per $10,000 invested.
Investment bank Goldman Sachs Group Inc (NYSE:GS) is full of the smartest minds on Wall Street. So it's not surprising that GS would embrace smart beta with gusto, and that includes the Goldman Sachs ActiveBeta U.S. Large Cap Equity ETF (NYSEARCA:GSLC).
In a short amount of time, GSLC has surpassed $2.25 billion in assets. And it's easy to see why. The smart-beta ETF is considered a multifactor fund and will seek to capture the common sources of active equity returns. This includes screening for the value of a stock, momentum, quality and volatility. So basically, investors are getting cheap stocks that have quality earnings with plenty of price action and new found market participation.
With that, investors are basically cherry picking the best large-cap stocks in the U.S. while leaving the junk alone. And it runs out, about 50 stocks are considered junk. GSLC holds 450 large-caps stocks including Amazon.com, Inc. (NASDAQ:AMZN), Home Depot Inc (NYSE:HD) and J.P. Morgan Chase & Co. (NYSE:JPM).
But kicking out those 50 stocks does wonders for GSLC's returns.
The smart-beta ETF has managed to produce total annualized returns of 12.05% since its inception in 2015. That's not too bad for two years' worth of work.
When it comes to large-cap stock exposure, GSLC could be one of the best choices to play the smart-beta revolution.
Smart-Beta ETFs: FlexShares Credit-Scored US Corp Bond ETF (SKOR)



Expenses: 0.22% or $22 per $10,000 invested.
Most smart-beta ETFs focus on equities. However, bonds and the fixed-income side of investor's portfolios can benefit from a dose of fundamental indexing as well. There are plenty of factors to consider when looking at bonds and many do benefit from a similar focus on fundamentals.
And one of the best doing that screening is the FlexShares Credit-Scored US Corporate Bond Index Fund (NYSEARCA:SKOR).
As its clever ticker implies, SKOR "scores" intermediate corporate bonds on various factors. After using a proprietary model for credit scoring, SKOR will then weight its holdings to maximize the current environment and yield. That means checking for the duration, credit spreads/value and other characteristics of a bond.
The end of this is that the smart-beta ETF will remove those bonds with credit issues and load up on those that are good values.
And guess what? SKOR's scores are working. The ETF has managed to outperform standard measures of intermediate term bonds such as the popular Barclays Capital Intermediate U.S. Corporate Index. Moreover, the ETF features a lower duration and a decent yield of 2.4%.
For investors looking for smart-beat exposure for their fixed income portfolio, SKOR makes and ideal core choice.
As of this writing, Aaron Levitt did not hold a position in any of the aforementioned securities.