Youth has its advantages, a fact that remains true in the world of investing. Even with a starter portfolio, younger investors have the benefit of time and the ability to take on more risk than, say, those investors who are nearing retirement.
Investors in their 20s and 30s who are building starter portfolios have a slew of great stocks to buy. There are also plenty of great exchange-traded funds (ETFs) to consider as well. In fact, low-cost index funds and ETFs should have places in starter portfolios, particularly for those younger investors who do not want to engage in individual stock picking or for those looking to add asset classes such as international equities to their starter portfolios.
Data suggest younger investors are embracing ETFs in significant fashion.
"A generational breakdown of the survey data shows that more than half of Millennials (56%) say ETFs are their investment vehicle of choice, more than any other generation. Sixty percent of Millennials surveyed expect to increase investments in ETFs in the next year, and most (63%) expect ETFs to be the primary investment vehicle in their portfolio in the future," according to the ETF Investor Study by Charles Schwab & Co.
Still, a good starter portfolio should mix great stocks and great ETFs, so here are some tips for young investors who are building their starter portfolios.
Great Stocks for a Starter Portfolio: Facebook (FB)
Facebook Inc (NASDAQ:FB) is the purveyor of its namesake social media site along with Instagram — products that plenty of younger investors are already familiar with. More importantly, shares of FB stock are ideal for a young investor's starter portfolio.
What makes Facebook a great stock for young investors is that they should have some growth exposure in their portfolios. While growth stocks are historically more volatile than their quality or value counterparts, investors with long-term time horizons can weather the gyrations associated with the growth factor.
"FB reported that over 1.3 billion people log in to Facebook daily and 2 billion are on the site monthly. This led to the company generating $9.3 billion in revenue in the second quarter, up 45% from last year," InvestorPlace recently reported.
Shares of Facebook are up 50.3% year-to-date and trade at 26.6 times forward earnings, a metric cementing the stock's status as a growth name.
Great ETFs for a Starter Portfolio: iShares Core MSCI EAFE ETF (IEFA)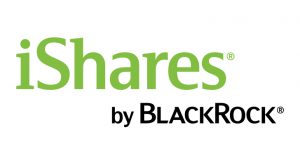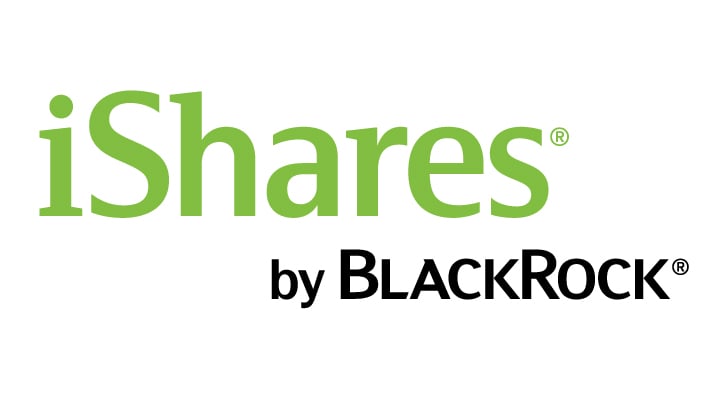 Expense ratio: 0.08% per year, or $8 on a $10,000 investment.
For investors building starter portfolios, there is some slightly bad news. The current bull market in U.S. stocks is more than 8 years old, meaning valuations here are rising. The good news is that some data points suggest international equities have never been less expensive relative to U.S. equivalents.
Investors of all stripes are apparently realizing that, as international ETFs are among this year's top asset gatherers.
The iShares Core MSCI EAFE ETF (BATS:IEFA) is a great ETF for starter portfolios for multiple reasons. First, with an annual fee of just 0.08%, this is one of the least-expensive international ETFs on the market today. Second, IEFA provides exposure to more than 2,500 stocks, more than double the amount found in the amount found in the MSCI EAFE Index, meaning investors are also gaining exposure to international small-caps with this fund.
Japan and the U.K. Combine for 41.5% of IEFA's weight. The fund is up 19.2% year-to-date, and only one ETF has added more new assets this year than IEFA.
Great Stocks for a Starter Portfolio: Netflix (NFLX)
Like the aforementioned Facebook, Netflix, Inc. (NASDAQ:NFLX) is a great stock for younger investors because like Facebook, Netflix is also a growth name. Netflix is leading the cord-cutting movement, one that is being hastened in part by younger investors who want more control over their entertainment choices while looking to eschew the often burdensome monthly bills from traditional cable providers.
The company's ongoing efforts to ramp up original content and move into lucrative markets make this a potentially great stock, though volatile, over the long haul.
"Netflix is only just beginning to ramp up in countries around the world and the firm hasn't been able to turn out the kind of profit investors are looking for because it has to pay for content licensing and new content creation," according to InvestorPlace's Laura Hoy.
Great ETFs for a Starter Portfolio: WisdomTree U.S. Quality Dividend Growth Fund (DGRW)



Annual fee: 0.28%, or $28 on a $10,000 investment.
Historical data suggest that dividends can account for 40% or more of a portfolio's long-term, total returns. Said another way, when building a starter portfolio, dividends need to be part of the equation and the WisdomTree U.S. Quality Dividend Growth Fund (NASDAQ:DGRW) is an ideal place to start.
For younger investors, DGRW offers allure with a weight of more than 21% to the technology sector, which is one of the biggest technology weights among all U.S. dividend ETFs. Long-term investors should also like this great ETF's 21% weight to healthcare stocks, making the fund a solid play on an aging U.S. population, which is a viable investment trend.
Another perk with this fund is that it pays a monthly dividend, a particularly potent trait for young investors who should be reinvesting their dividends.
Great ETFs for a Starter Portfolio: Vanguard FTSE Emerging Markets ETF (VWO)



Expense ratio: 0.14% per year, or $14 on a $10,000 investment.
It might be alright for retirees to ignore emerging markets, but starter portfolios should do the opposite. The Vanguard FTSE Emerging Markets ETF (NYSEARCA:VWO) is not just the largest emerging markets fund, it is a great ETF for young investors looking to ease the burden of stock picking in developing economies.
VWO features a mammoth lineup of over 4,600 stocks and this was one of the first diversified emerging markets ETFs to include China A-shares, the stocks trading on mainland China. China, Taiwan and India combine for 57% of VWO's weight.
While emerging markets equities are historically more volatile than U.S. stocks, starter portfolios can afford to absorb some of that volatility. Plus, there are deals to be had in the emerging world. After several years of lagging U.S. stocks by wide margins, emerging markets stocks are attractively valued.
Speaking of good deals, VWO charges just 0.14% per year, making it 90% below the average expense ratio of competing funds.
Todd Shriber owns shares of DGRW and VWO.