Immediately following a series of corruption scandals, Japanese Prime Minister Shinzo Abe appeared destined to lose his grip on power. However, the recent spate of North Korean nuclear missile tests has been a political boon for Abe. Sensing the political tide turning, the Prime Minister called for a snap election and won decisively. The move is not only significant from a geopolitical standpoint, but it also has positive implications for Japanese stocks to buy.
However, a distinct dynamic in the recent Japanese elections is that the results aren't solely beneficial for Japan. Time published an article affirming that Abe's political reemergence is a plus for President Donald Trump. Abe eagerly forged a close friendship with the Commander-in-Chief, despite Trump's anachronistically aggressive statements about Japan. This seemingly rock-solid relationship puts American companies into the stocks to buy list.
For starters, the two countries equally benefit from a firm alliance. Japan and South Korea are the only two "big league" Asian countries that enjoy a robust partnership with the U.S. Furthermore, North Korea's belligerence is a substantive boost for American defense organizations. Should Trump demand Japan do more for its own security, the American military industrial complex represents perfect stocks to buy.
On the economic front, Abe has more leeway to enact sweeping economic policies, dubbed "Abenomics." What investors are particularly interested in is the so-called "third arrow" of Abenomics, or paradigm-shattering structural reforms. In part, this could mean opening the doors to immigration to fulfill certain jobs. While this may take some work for notoriously insular Japan, the implications are at least very positive for Japanese stocks.
Undoubtedly, Japan is at a critical pivot. The following are three stocks to buy and one exchange-traded fund to take advantage of this unique juncture.
Japanese Stocks to Buy: iShares MSCI Japan ETF (EWJ)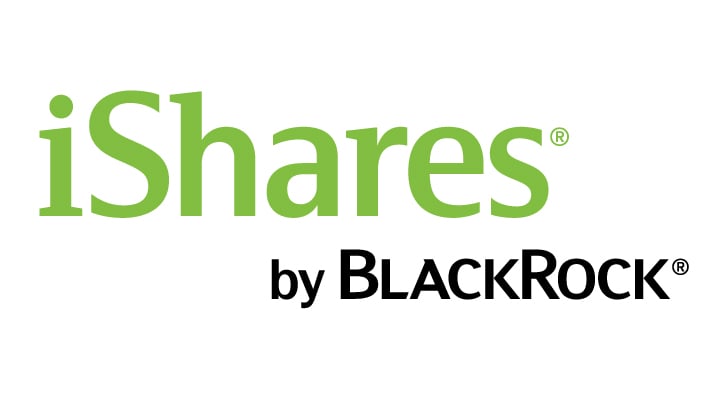 Expense Ratio: 0.48%, or $48 annually per $10,000 invested
Although technically an exchange-traded fund, no discussion about Japanese stocks to buy is complete without mentioning the iShares MSCI Japan ETF (NYSEARCA:EWJ). Due to questions about Abenomics' effectiveness, the EWJ has been inconsistent over the past few years. But in 2017, the ETF leaves no doubt. Year-to-date, the Japan-centric fund is up nearly 20%.
A big reason why the EWJ is rising, and it could continue to rise, is newfound stability in the nation's administration. With Abe's October victory, he is now the third-longest running Prime Minister in Japanese history. Should he remain in office in November of 2019 — and current indications suggest that he will — Abe will claim the title to all-time longest-tenured Prime Minister.
Most Japanese leaders post-World War II have served less than two-and-a-half years. While that gives citizens a fresh face on a fairly regular basis, no room for long-term policy exists. I believe Japan's rapid-fire political structure stymied the EWJ in the past. Now, with a grave security threat affecting the Japanese mainland, Abe has time and leverage to push through his policies.
Agree or disagree with the Prime Minister, a stable structure is better than none at all.
Japanese Stocks to Buy: Raytheon Company (RTN)
One of Raytheon Company's (NYSE:RTN) most iconic weapons is the Tomahawk cruise missile. According to the company's website, the Tomahawk is launched from either a ship or submarine, and it can precision-hit a target 1,000 miles away. Although obviously not Japanese, RTN stock is a definite long-term buy as Japan looks to beef up its security protocol.
Indeed, any defense company, from Lockheed Martin Corporation (NYSE:LMT) to Boeing Co (NYSE:BA), are considered stocks to buy at this juncture. Prime Minister Abe has made it no secret that he wishes to rewrite parts of Japan's constitution; specifically, its military policy. Currently, the island nation operates a well-funded military under the euphemism of "self-defense forces." With a constitutional rewrite, Japan could become an offensive military powerhouse; hence the bullishness towards RTN stock.
However, among American defense contractors, Raytheon has a synergistic advantage. Japan maintains one of the most advanced submarine fleets in the world, something that should come as no surprise. The technologies underlining RTN stock are perfect for Japan's military. This isn't about reinventing the wheel. Rather, Raytheon would simply be a force-multiplier for the country's current and future arsenal.
So long as North Korea continues its belligerence, expect RTN stock to rise further.
Japanese Stocks to Buy: Panasonic Corporation (PCRFY)
One of the most interesting and controversial policies comes from the "third arrow" of Abenomics. I believe most Japanese leaders talk about structural reforms, but lack the political will to actualize them. This third arrow is particularly meaningful for Panasonic Corporation (ADR) (OTCMKTS:PCRFY) as it involves human resources. If the Japanese economy continues to improve, Panasonic will need workers, and they're not going to get them from the domestic market.
Fully implementing Abenomics means opening Japan to immigration, a previously unthinkable strategy for the homogenous nation. But Japan is aging rapidly, and Abe needs solutions now. Should the Prime Minister find support in this issue, look for PCRFY stock to benefit.
In fact, many Japanese companies already implement their own version of Abenomics. When I worked for Sony Corp (ADR) (NYSE:SNE), headquarters flew me out to the company's primary, Japan-based factory. There, I encountered a largely Brazilian workforce, with pockets of other nationalities. Prime Minister Abe will simply make this labor dynamic a more regular occurrence.
Ultimately, that's a tailwind for PCRFY stock, which remains in Sony's shadow. I say this as a Sony shareholder — Panasonic has stronger technicals. Under an Abe administration, the company should continue to see higher valuations.
Japanese Stocks to Buy: Mitsubishi UFJ Financial Group Inc (MTU)
We often criticize the four-year cycle of our Presidential administrations. Economists often argue that such a short time span is not enough to enact long-term change. A President's economic policy usually spills over into the successor administration. But imagine living in a country where the head leadership was rotated more often than pitchers in a World Series game. That was the dilemma suppressing Mitsubishi UFJ Financial Group Inc (ADR) (NYSE:MTU), until now.
Today, MTU stock is one of the best Japanese stocks to buy for the long haul. Prime Minister Abe finally has the political advantage to press serious change in Japan. Every arrow of Abenomics has the ultimate and shared goal of reinvigorating the country's economic engine. If the policies are successful, we will see substantive boosts in business activities and money velocity. Obviously, that's a big plus for Mitsubishi Financial.
The other tailwind for MTU stock, ironically, is North Korea. Prior to the rogue state's rocket-launching madness, a cronyism scandal rocked the Prime Minister. The once-popular leader was destined for the political gallows, until Kim Jong-Un inadvertently bailed him out.
In my opinion, Japan has never been this galvanized about any particular issue. This newfound unity is a net positive for the Abe administration, and also for investments like MTU stock.
Josh Enomoto is long SNE.