Like income? If you're reading this, then you likely do. And odds are good you're more than a little familiar with the usual suspects … utilities stocks like Southern Co (NYSE:SO), or diversified healthcare giant Pfizer (NYSE:PFE). The former is recession proof, while the latter always seems able to find a market by constantly reinventing its drug portfolio, making them a couple of the best income-producing assets the market has to offer.
Not every income investment has to be a familiar name, however. In fact, sometimes the very best income investments end up being the unfamiliar, almost goofy stocks many investors may have never even heard of.
To that end, here's a run-down of nine great income-driving opportunities most investors wouldn't normally seek out, or even stumble across. Don't let the obscurity fool you though. These outfits just haven't gotten the attention, or the credit, they deserve. That may make them a bit cheaper for you to step into.
Editor's Note: This article was originally published on May 8, 2018. It has been republished to reflect changes in the market.
Great Income Investments: Covanta (CVA)
Dividend Yield: 5.8%
It sounds too good to be true, but Covanta (NYSE:CVA) is saving the planet by turning garbage into money. How's that? It's not just a waste-management outfit. When and where possible, it takes trash and uses it to make energy. It's also a recycler of the metals that in many cases would be left in a landfill.
And, like death and taxes, as long as humans inhabit the planet, we'll be making garbage. Though the degree of net income Covanta produces can and does vary, ever-rising standards of protection for the environment make CVA one of the best income-producing assets available today.
The current yield of 5.8% isn't too shabby either.
Great Income Investments: WisdomTree Bloomberg Floating Rate Treasury ETF (USFR)


Dividend Yield:
1.7%
One of the biggest fears investors have been forced to face in the shadow of rising interest rates (with more on the way) is downward pressure on dividend-paying stocks and bonds. There's a way for fans of government bonds to combat that effect though.
They're called floating rate notes … Treasury bonds with interest payments that change every quarter based on the prevailing interest rate of short-term Treasury paper. They don't pay a lot, as they're only short-term bonds themselves. They only sport two-year maturities. Their short-term, low-yield nature, however, also shields them from extreme volatility.
That said, the easiest way to own such an instrument is arguably via an ETF like the WisdomTree Bloomberg Floating Rate Treasury ETF (NYSEARCA:USFR). It's yielding about 1.7% right now, which isn't much, but again, it's a practically a risk-free investment.
Great Income Investments: Iron Mountain (IRM)
Dividend Yield: 6.6%
If you think the advent of the digital age has meant the world's need to store paper documents has gone away, think again. We're physically signing our names on as many documents as we ever have.
The companies that need to keep our signatures on file aren't actually storing them on-premise though. They're tapping a company called Iron Mountain Inc (NYSE:IRM), which has established safe facilities to store paper documents for organizations … indefinitely.
The company collects recurring fees for keeping this paper safe, making Iron Mountain one of the best income investments accessible in today's market. It's also been steadily increasing its payout, without fail, since 2010.
Great Income Investments: iShares 0-5 Year High Yield Corp. Bond ETF (SHYG)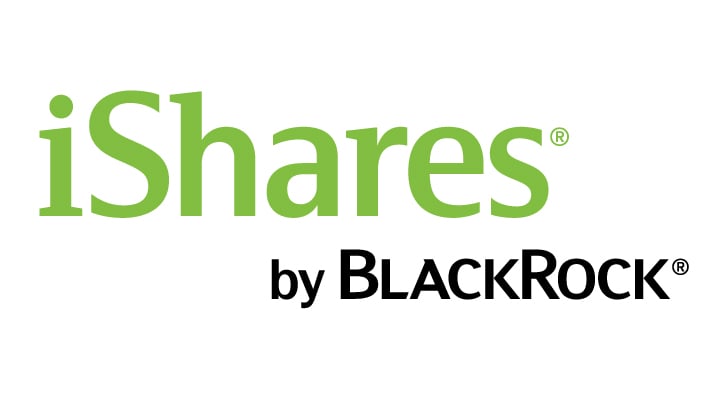 Dividend Yield:
5.8%
It's not absolutely accurate to say that all bonds, or bond funds, suffer the same when interest rates are rising. There's one sliver of the bond market that doesn't run into the same brisk headwind that most "normal" debt instruments do. That's the high-yield segment of the bond market; you may know it better as "junk bonds."
Indeed, rising rates are of two theoretical benefits to the value of high-yield debt.
One of these benefits is, the same improving economy that's forcing the Federal Reserve to raise rates means the odds of companies being able to make interest payments on their debt improves. The other is the fact that most high-yield, short-term debt isn't callable, meaning investors of these bonds will be able to enjoy their rich payouts for at least a while longer than owners of less-risky bonds will be able to hold theirs.
That being said, as was the case with floating rate Treasuries though, the easiest way to step into such an opportunity is with an ETF like the iShares 0-5 Year High Yield Corp. Bond ETF (NYSEARCA:SHYG), which currently yields 5.8%.
Great Income Investments: Nielsen Holdings (NLSN)
Dividend Yield: 6.4%
You've probably heard of the company, but never even realized it was a publicly-traded entity. Yes, Nielsen Holdings (NYSE:NLSN) is the same Nielsen that tracks how many people watch a particular television show. That's not all the company does though. It tracks all sorts of consumer behaviors, including inside stores. It's even measuring the impact of sponsorships of esports (video gaming) events.
The dividend yield of 6.4% isn't exactly earth-shattering for a true equity, though it's certainly better than the market average. It's reliable though, and has risen reliably for the past few years.
Great Income Investments: Hercules Capital (HTGC)

Dividend Yield:
9.1%
Business development companies are, in simplest terms, providers of capital for young companies and entrepreneurs. In most cases this financing is arranged as a true loan, or debt, though in many cases there can be an equity-based (or convertible) element to the deal.
Whatever the arrangement, it's one that — no pun intended — lends itself to income production while at the same time offering access to opportunities that wouldn't otherwise be available to the average investor.
One of the more compelling business development companies found in the market's landscape right now is Hercules Capital (NYSE:HTGC), which is focused on venture businesses like fantasy sports site FanDuel and online-sale listing venue OfferUp… just two of several organizations you can't otherwise invest in.
The current yield of a little more than 9% qualifies HTGC as one the market's best income investments for income-seekers.
Great Income Investments: SPDR Barclays Convertible Securities ETF (CWB)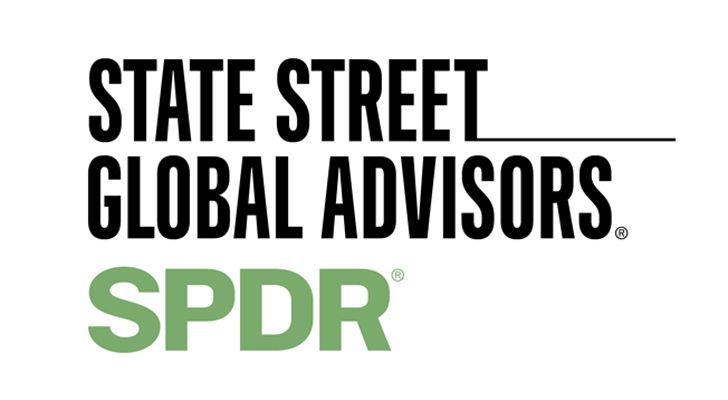 Dividend Yield:
4.3%
Convertible securities — bonds that can be converted to shares — get something of a bad rap, but mostly because investors don't understand them or don't see the point. Either way, convertibles are truly in their element when interest rates are rising. Not only do rising interest rates tend to take shape in a strong economy that favors stocks over bonds, being able to convert debt to equity serves as an escape from the impact rising interest rates may have on bonds.
It's a tricky strategy, however, and is one that's best left to the pros who are willing and able to manage the process over and over again. The SPDR Barclays Convertible Securities ETF (NYSEARCA:CWB), which is currently paying out 4.3% of its value, is one of the cleanest ways of delegating this work.
Great Income Investments: Outfront Media (OUT)
Dividend Yield:
6.9%
Outfront Media (NYSE:OUT) is anything but a high-growth machine. The outdoor advertising company does well to expand its top and bottom lines even just by single digits in any given year, and analysts don't expect that pace to perk up this year or next.
The company does have one thing going for it and for shareholders though. That is, consistency. It has almost always got some growth to tout, leaving enough behind for a decent dividend.
That dividend is certainly more than decent now, however. With a yield of 6.9%, Outfront Media may well be one of the market's best-kept secrets.
Great Income Investments: Oaktree Capital Group (OAK)
Dividend Yield: 6.9%
Last but not least, put Oaktree Capital Group LLC (NYSE:OAK) on your list of the best income-producing assets to mull.
Oaktree is in some regards akin to Hercules Capital and other business development companies in that it offers access to opportunities that aren't always available to the average investor. It's most definitely not a BDC though. It categorizes itself as an alternative investment firm, and though it owns stocks and convertible debt, it manages a healthy degree of distressed debt, controlled corporations and real estate … the kinds of assets that require more expertise and attention than the average investor has to offer.
More important, it's paying a dividend yield of 6.9%, which is more than can be said of most other stocks and even many business development companies.
As of this writing, James Brumley did not hold a position in any of the aforementioned securities. You can follow him on Twitter, at @jbrumley.