When the dust settled from the midterm elections, President Donald Trump did something both shocking and inevitable: he fired Attorney General Jeff Sessions. Occupying a contentious tenure from the start, Sessions passive-aggressively clashed with Trump by recusing himself from the Russian-meddling inquiry. Now, Sessions' loss can be your gain as you seek out the best stocks to buy.
Political insiders characterized Sessions as having a "tough sheriff" personality. Trump found this incredibly appealing. During the 2016 campaign trail, the former real-estate mogul and reality TV star pushed his law-and-order agenda. Sessions didn't disappoint, either. The Attorney General rolled back several Obama-era policies, encouraging federal prosecutors to adopt an essentially merciless approach.
As you might expect, Sessions' ouster has strong implications for the markets. The best stocks to buy are those that would have flailed under a prolonged tenure for the Attorney General.
What immediately comes to mind are publicly traded marijuana companies.
During his administration, Sessions sought to make an example out of the legalization movement. Thus, it's no surprise that the best stocks on the news were marijuana-related. The most prominent example is Tilray (NASDAQ:TLRY). Receiving consensus doubts, TLRY flipped the bird to detractors with a nearly 31% gain on Wednesday.
But it's not just the botanical industry upon which investors should focus. Because the Democrats won control of the House (the Senate stays under Republican rule), the split government forces Trump to exercise all his business and negotiating acumen. Theoretically, this also encourages the President to shore up his diplomatic indelicacies, perhaps resulting in productive dialogue.
No matter what, we're in for an eventful series. Here are the best stocks to buy now that Jeff Sessions has left the boardroom:
Medmen Enterprises (MMNFF)
I know it's not an original idea. However, you can't deny the performance. The absolute best stocks to buy now that Jeff Sessions is gone are marijuana companies. Honestly, you can take your pick. I've written about names that will do well under Canada's freshly minted legalization policies, as well as a more comprehensive list.
But with Sessions' boardroom firing, I really like Medmen Enterprises (OTCMKTS:MMNFF). Like so many other cannabis-related investments, MMNFF stock is an over-the-counter affair. Not only that, Medmen just recently had its initial public offering. Naturally, this makes shares a risky endeavor, but it also provides speculators with tremendous upside potential.
In its truncated year, MMNFF stock has soared over 77%. When news hit that Sessions was out, shares gained nearly 6%. Moreover, Medmen avoided the October massacre, returning shareholders a remarkable 25%.
While not a safe, conservative idea by any stretch, MMNFF stock will likely surprise its detractors. The underlying company specializes in cannabis-product retail centers and state-of-the-art cultivation facilities. With the boss out of town, the mice like to play.
Marimed (MRMD)
In the bigger picture, what places marijuana companies among the best stocks to buy is opportunity. Prior to the legalization movement, marijuana was largely illegal. Now, this black market has transitioned towards a retail market.
Obviously, this sparks enthusiasm, leading to several people becoming "weedpreneurs." Still, even with Sessions exit, marijuana is a tricky business. The federal government still classifies the controversial plant as a Schedule I drug. To help navigate these tricky waters, we have Marimed (OTCMKTS:MRMD).
Marimed specializes in consultation services for the cannabis industry. From assistance with the business licensing and application process to facility-management services, Marimed deploys experts in highly demanded fields. As a result, MRMD stock has been a steady climber in this volatile sector.
One thing that stands out to me is that Marimed didn't suffer significant technical damage during the October rout. MRMD stock actually gained nearly 19% last month. And after news broke that Sessions was no longer the Attorney General, shares jumped up over 4%.
I strongly believe you can continue relying upon MRMD stock for further gains. The midterm elections wasn't just about red versus blue, but about green. In several states, voters decided on legalization and marijuana-related decriminalization. This industry is only getting bigger, which puts Marimed's services at a premium.
Sturm Ruger (RGR)
I could talk about marijuana all day. But Sessions' ouster and the midterm elections have significant implications for many other sectors. One of them is the firearms industry.
It's an irony that has consistently plagued gun stores and manufacturers. A Republican government ensures the viability of their businesses. At the same time, with Democrats powerless to do anything at the federal level, names like Sturm Ruger (NYSE:RGR) don't perform very well. From this perspective, the midterms went splendidly for RGR stock.
When Trump presided over a firmly Republican government, potential firearms buyers had no fear, and therefore, no incentive. As well, Sessions wasn't focused on firearms law. But in a split government and Trump being forced to play somewhat nice, RGR stock becomes rather interesting.
The Democrats scored a crucial victory in turning the House blue. Now, Trump has to negotiate with the left because they're thinking impeachment. Arguably, liberals also have political momentum, where gun control can once again go on the table.
This is a slow-burning pot, but if it simmers, RGR stock could fly.
Vista Outdoor (VSTO)
Should the Democrats translate their midterm victory into continued success, investors need to consider ammunition manufacturers. After all, the only thing Second-Amendment advocates hate more than gun control is bullet control. That's why I'm looking closely at Vista Outdoor (NYSE:VSTO).
Before I get into it, I must admit that VSTO stock is a terribly volatile investment. Depending upon your entry point, you're either very happy or seething mad with it. The Trump administration, with gun-slinging Jeff Sessions, was no threat to firearms-related industries. As a result, the sector had difficulty generating traction.
That apathy ends, though, with Democrats owning the House and Sessions gone. Trump is now in a compromised position, something he has not experienced during his administration. He can't support the Second Amendment as much as he wants, not without angering the left. That has, ironically, positive implications for VSTO stock.
Another catalyst is the gubernatorial races. States like California host several shooting enthusiasts, but have strict gun laws that are about to get stricter. For instance, a new law set to take place in July 2019 requires Californians to register their ammo purchases.
This has inspired Poway Weapons and Gear Range, one of the biggest public indoor shooting ranges in the nation, to offer massive Black Friday specials on ammo before the law kicks in. Other gun stores are sure to follow suit, which makes VSTO stock a long-term buy.
Vulcan Materials (VMC)
Unless you denied yourself all media access post-2016, you know full well that Trump and the left hate each other. If you don't believe me, just check out this acrimonious exchange between Trump and CNN reporter Jim Acosta.
Given such bad blood between conservatives and liberals, does any hope exist for bipartisan cooperation? Opportunities are obviously few and far between. But one area in which the two major parties can find consensus is infrastructure. This is why Vulcan Materials (NYSE:VMC) makes our list of best stocks to buy.
Earlier this year, a Business Insider article proclaimed that America's "infrastructure is falling apart." In fact, the situation has gotten so ludicrous that Domino's Pizza (NYSE:DPZ) is running advertisements featuring them fixing potholes. Infrastructure is an easy bipartisan issue, which is why VMC stock makes perfect sense.
If you need any more proof, just look at the technical charts. After the midterm elections, VMC stock jumped nearly 5%. It couldn't have come at a better time, too. The company suffered a horrific October before a last minute reprieve boosted shares.
In the Sessions-less Trump administration, I see a brighter future for VMC stock. Thanks to the impeachment distraction, the president will probably be more willing to work with Democrats. That means negotiations in previously non-negotiable areas, and significant headway in boring issues like infrastructure.
Walmart (WMT)
Significant changes in our government's power structure means open doors for the retail sector. And while I like some of the traditionally best stocks like Amazon (NASDAQ:AMZN) to recover from their October malaise, I'm also bullish on Walmart's (NYSE:WMT) long-term viability.
Since the first of October, AMZN is down 13%. WMT stock, though, has gained almost 11%.
Like I said earlier, I like both retail names. But I'm just going to give a little bit more love to WMT stock. The split government suggests that President Trump must adopt a new approach with his administration. A critical issue is China. Generally speaking, Democrats don't want a prolonged trade war with the world's second-biggest economy.
Logically, if Trump softens his stance, that's a net positive for WMT stock. Chinese-made goods flood Walmart's shelves, so a trade war would raise prices. Plus, even if the worst occurred, Walmart represents an indispensable staple of the American consumer landscape.
SPDR S&P China ETF (GXC)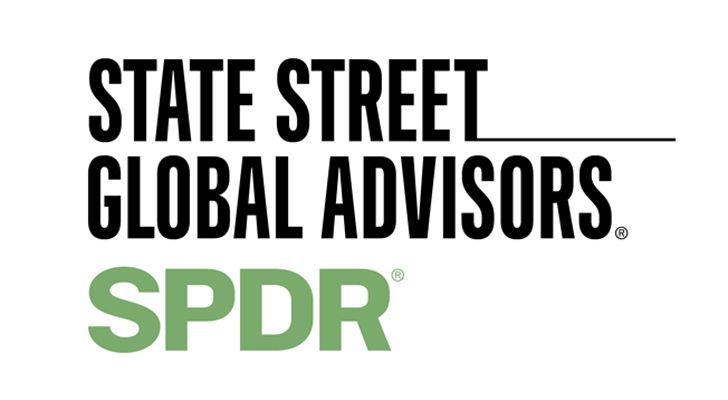 From a speculative point of view, one of the best stocks to buy are Chinese companies. The results from the midterm elections incentivizes Trump to adopt a sensible approach to important issues. Not surprisingly, names like Alibaba (NYSE:BABA) and Tencent (OTCMKTS:TCEHY) enjoyed strong performances on Wednesday.
The political inferences point towards BABA stock or TCEHY stock to do well moving forward. Certainly, it doesn't seem like they can do any worse. So if you want to speculate on these Chinese movers-and-shakers, I'm not going to get in your way. But a somewhat safer approach is an exchange-traded fund like SPDR S&P China ETF (NYSEARCA:GXC).
A major selling point for the GXC ETF is that it carries both BABA stock and TCEHY stock in its top-two holdings. As you might expect from a China-centric ETF, the GXC is levered heavily towards technology. However, it has significant holdings in other areas, such as energy, industrials and consumer cyclicals.
Another possible tailwind is the "Sessions factor." The former Attorney General aggressively carried out Trump's anti-China policies. Sessions was probably incentivized to go after the Chinese because he recused himself from the Russia investigations.
With Sessions gone, Chinese companies secured a small but important victory. It's still a risky proposition, though. If you're going to speculate on Chinese stocks, GXC is a good way to spread out the risk.
As of this writing, Josh Enomoto is long MRMD.