With Black Friday, one of the prime dates on the U.S. retail calendar, just hours away, this is a time of year when many investors examine retail stocks and the related exchange-traded funds (ETFs). ProShares Long Online/Short Stores ETF (NYSEARCA:CLIX) and the ProShares Online Retail ETF (NYSEARCA:ONLN) are two retail ETFs with all-weather durability.
Year-to-date returns prove as much. Even with the headwinds to consumer spending derived from the novel coronavirus pandemic and against the backdrop of rising retail bankruptcies and store closures, the S&P Retail Select Industry Index is higher by almost 30% this year.
That's impressive, but highlighting just how much brick-and-mortar retail is being disrupted, ONLN is up 90% this year. For its part, CLIX is higher by 76.42%, a remarkable performance for a long/short retail ETF at a time when broader markets are rising and one that underscores the vulnerabilities of old guard retailers in an increasingly, digital, e-commerce environment.
With the holiday shopping season in full bloom, let's examine these two ProShares retail ETFs and see why the upside potentially available here isn't confined to the last couple of months of the year.
Retail ETFs: ProShares Long Online/Short Stores ETF (CLIX)
Expense ratio: 0.65% per year, or $65 on a $10,000 investment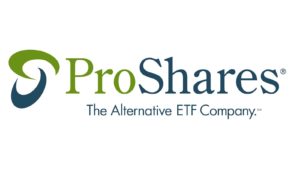 The ProShares Long Online/Short Stores ETF tracks the ProShares Long Online/Short Stores Index and the concept here is straight forward: 100% long exposure to a basket of stocks comparable to what's found in ONLN and a 50% short position in ailing, mall-based retailers such as Gap (NYSE:GPS) and Macy's (NYSE:M).
CLIX is a relevant Black Friday stock because with the recent uptick in novel coronavirus cases across the U.S., many states are again initiating shutdowns that will undoubtedly pertain to all but essential retailers. Many of the companies CLIX is short aren't considered essential and don't have enough online business to make up for the lost Black Friday foot traffic. In fact, CLIX was baking in the loss of traditional Black Friday shopping before it became official.
Apparel retailers and department stores were among the worst-performing retail segments in October and could come under significant holiday shopping distress, perhaps leading to a spate of post-holiday season bankruptcies, according to ProShares research.
Speaking of bankruptcies, last year, there were 48 such events in the retail space, along with 9,500 store closures.
Remembering that online retail hasn't even yet achieved 15% share of the broader U.S. retail space on an annual basis, it's clear that CLIX offers a compelling long-term thesis as more traditional retailers fall by the wayside, succumbing to e-commerce disruption.
For short-term, tactical traders, there is the ProShares Decline of the Retail Store ETF (NYSEARCA: EMTY), but be advised that is a straight bearish ETF and as such, it's down almost 30% this year.
ProShares Online Retail ETF (ONLN)
Expense ratio: 0.58% per year, or $58 on a $10,000 investment
ONLN has a big advantage over many rival retail ETFs — a 22.70% weight to Amazon (NASDAQ:AMZN), one of the largest allocations to the stock among all ETFs. However, ProShares' ONLN has other perks and not all are attributable to domestic exposure.
For example, Alibaba Group Holding Ltd. (NYSE:BABA) is ONLN's second-largest component at a weight of 10.19% and the ProShares ETF is chock of full of online retail names focusing on developing economies, giving this retail ETF significantly more international exposure compared to legacy funds in this category. That's a positive trait because many consumers in China and other emerging markets are raised on online retail because those countries don't have traditional retail infrastructure that's found in the West.
As for ONLN's Black Friday leverage beyond Amazon, there's plenty. This is prime time for Etsy (NASDAQ:ETSY) — 4.34% of the ONLN roster — to prove to analysts and investors that it's got more than just Covid-19 mask momentum.
Additionally, ONLN features a 4.58% weight to online pet retail Chewy (NYSE:CHWY), one of the largest exposures to that stock among all exchange-traded funds. That's important because all those owners who adopted pets during the pandemic want to spoil those new additions to their families in the first holiday season with their furry friends.
And spoil they will. A recent Deloitte survey indicates the average consumer is going to spend $922 this holiday season with pet items near the top of their lists.
Whether it's buying toilet paper or electronics on Amazon or squeaky toys on Chewy, these trends aren't going away. They're only accelerating and data suggest investors are comfortable wagering on that with ONLN as the fund's 2020 inflows are close to $615 million.
On the date of publication, Todd Shriber did not have (either directly or indirectly) any positions in any of the securities mentioned in this article.
Todd Shriber has been an InvestorPlace contributor since 2014.