If you're in the market for a narrative play — and who isn't these days? — OrganiGram (NASDAQ:OGI) seems to check off many boxes. For one, OGI stock represents a generational investment. Despite prior generations adopting the "no on drugs" mantra, cannabis is very much in vogue today.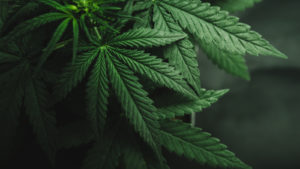 Marijuana has also been a major talking point over the years, both in the 2020 presidential race as well as past election cycles. According to the Pew Research Center, just after former President Barrack Obama took office, a little less than 60% of Americans opposed legalization. In late 2019, this sentiment completely reversed (and then some), with two-thirds supporting full access to weed.
Of course, what has benefitted OGI stock and other cannabis investments is the top-level narrative. During his campaign trail, then-presidential candidate Joe Biden and running mate Kamala Harris vowed to decriminalize marijuana. Though this fell short of full legalization, it did send an encouraging message to cannabis users. And now, with Democratic control in Congress, President Biden has a less-trafficked road to push through his left-leaning policies. That's presumably a net positive for OrganiGram.
Then there is the novel coronavirus. During the worst of the crisis last year, millions of Americans saw substantial disruption to their everyday lives. Unsurprisingly, the Washington Post reported on some of the impact of that, namely a new phenomenon dubbed "coronasomnia." I'm not suggesting that cannabis can help with that, but anecdotally, people do consume it for relaxation purposes. Because of this, the viability of OGI stock only seems to have risen with the pandemic.
So, with shares flying to the moon, should investors buy now before it's too late? Here's where FOMO — the fear of missing out — might get you in trouble.
OGI Stock May Be a Meme, Which Is a Problem
Thanks to social media platform Reddit, the investing world received a good-sized upending recently. Because of the the power of the internet, regular-joe retail investors can seemingly coordinate their efforts to wage battle against multi-billion-dollar hedge funds — and make them pay.
In the meantime, it's very possible to get in on meme stocks and make a killing. While I'm not 100% sure if OGI stock qualifies as one of these memes, it has the right ingredients to be one.
In fact, InvestorPlace contributor David Moadel has already mentioned the possibility that Redditors may have been responsible for the huge surge we're seeing in OGI. On a year-to-date (YTD) basis, shares are up over 180%. But as Moadel states, while this could be the case, it's better to rely on the fundamentals than to try to anticipate the gods of Reddit.
To that end, the fundamentals suggest that those who trade meme stocks — or stocks resembling such ventures — are treading on thin ice. Previously, I mentioned that the disconnect between soaring valuations on Wall Street and the pain on Main Street was due to real interest rates falling into negative territory. Long story short, this condition imposes a penalty in staying in cash. Therefore, astute investors rolled over into equities.
However, I've come across another interesting — and alarming — data point. According to FINRA, trading on margin reached its highest level this year at over $798 billion worth. And it's not just longtime traders and institutional folks that are taking leveraged bets.
According to the Wall Street Journal, the often young Redditors that initially pushed up GameStop (NYSE:GME) to ridiculous heights did so (in some cases) with borrowed money. Therefore, I wouldn't be surprised if OGI stock was a recipient of this concerning dynamic.
Moreover, if you compare the relationship between the S&P 500 index and margin trading statistics, the link has disassociated from a strong correlation (98.7%) between February 2010 and January 2018 to a weak correlation (45.5%) between February 2018 to December 2020.
Someone's Going to Lose
What does this all mean? Essentially, someone's going to lose. I'm not just talking about OGI stock or any other cannabis plays. I could be wrong, but this kind of speculation is not sustainable.
Now, when that point of unsustainability arrives is anyone's guess. Therefore, you could potentially make more money riding up OrganiGram stock. I'm sure it still has some room to run.
But at this point, I think it's fair to say that this is speculation — nothing more, nothing less. Put another way, buyer beware.
On the date of publication, Josh Enomoto held a long position in GME.
A former senior business analyst for Sony Electronics, Josh Enomoto has helped broker major contracts with Fortune Global 500 companies. Over the past several years, he has delivered unique, critical insights for the investment markets, as well as various other industries including legal, construction management, and healthcare.