Electric vehicle (EV) sales have seen a massive upward trajectory over the past year. Originally, the consensus was that automotive companies and electric vehicle stocks would struggle in unison during the pandemic, but that hasn't been the case.
In fact, according to the International Energy Agency, there was a slight increase in EV sales while global car sales contracted by roughly 14%. Policy support and continued reductions in battery costs as well as improvements in equipment were the main contributors to increased investor interest. Hence, electric vehicle stocks have continued to post incredible returns. But that has also led to bubble fears.
Electric vehicle stocks recently sold off, which in many ways is clearing the frothiness out of the sector. However, despite the pullback, these names remain significantly overvalued compared to other areas in the market. For example, industry giant Tesla (NASDAQ:TSLA) has a forward price-to-sales (P/S) ratio of 14.02 times, which exceeds the sector average by nearly 933%.
TSLA is not alone, though — several companies in its peer group have similar numbers. Therefore, it's best to wait for the appropriate dips before investing in the most promising electric vehicle stocks. The list below covers seven of those best names which are operating in the market today.
Electric Vehicle Stocks to Consider: Nio (NIO)
First up on this list of electric vehicle stocks, Chinese EV maker Nio is often dubbed "the Tesla of China." The company has shown incredible progress since its founding, following in the footsteps of the American EV pioneer it is so often compared to. Recently, the company hit 100,000 deliveries, a feat that even Elon Musk applauded.
Currently, NIO stock has an upsized market capitalization of more than $60 billion. However, as we have seen in the sector, investors are ready to pay for sustained growth. Nio has an upscale position in the EV market and makes luxury vehicles with a strong affinity for technology. Moreover, the company is well-capitalized to fund its growth efforts. As of December last year, it had a massive $6.5 billion in its cash till.
Looking ahead, Nio plans to make its move into the luxury-sedan segment in order to expand its margins further and turn a profit. What's encouraging, though, is that its gross margins and operating cash flows went positive in the past year, showing that profitability is in sight.
Fisker (FSR)
Fisker is one of the most intriguing names in the EV industry, with a seasoned veteran in the automotive sector at its helm: Henrik Fisker. The company has its all-electric SUV called the Ocean in development. Moreover, it has also entered into a partnership with the famous Taiwanese contracts manufacturer Foxconn for producing its EVs in 2023. Therefore, without making a single dime in revenues, FSR stock has become one of the top speculative electric vehicle stocks in the market.
There are a few differentiating elements that make Fisker one of the more promising EV companies out there. Firstly, it operates an asset-light model that focuses primarily on its car design and technological abilities. Moreover, the Ocean has an attractive price point with an all-covering lease option. Finally, the company has struck a few pertinent contract, delivery and fleet management deals in Europe and North America in anticipation of the Ocean's commercial release in 2022.
It will be interesting to see how things progress, but FSR stock is looking highly attractive at this time.
Electric Vehicle Stocks to Consider: Blink Charging (BLNK)
EV equipment charging provider Blink Charging has been one of the best-performing electric vehicle stocks in the market. As of today, BLNK stock is up a whopping 306% in the past six months. Despite the challenges posed by the pandemic, it has done exceptionally well to grow its revenues and asset base. With over 23,000 charging stations across North America, Europe, the Middle East and elsewhere, the company has cemented itself as an industry leader.
Blink Charging recently reported fourth-quarter results. For Q4, revenues shot up roughly 250% on a year-over-year (YOY) basis. Moreover, it noted that its commercially deployed charging stations grew 51% YOY.
Earnings performance for the full year was mighty impressive, considering the circumstances. And with the exponential growth in EVs over the next few decades or so, the need for additional charging equipment is evident. However, despite the massive growth runway ahead, BLNK stock is highly overvalued. Investors need to wait for a better entry point in this name.
Chargepoint (CHPT)
EV charging specialist Chargepoint recently completed its merger with shell company Switchback Energy Acquisition. Currently, Chargepoint has a dominating position in the EV charging realm with a huge market share of 73% in North America. Moreover, it plans to increase its revenues from $146.5 million last year to roughly $1 billion by 2024.
CHPT stock took a hit when it announced its earnings results back in mid-March. Revenues came in slightly higher than estimates and only slightly up from 2019's $144.5 million in revenue. However, gross margins improved to 22.6%, the brightest spot in the results. Moreover, its cash reserves increased significantly after the merger transaction.
Chargepoint plans to use this cash as part of its efforts to expand its charging-station footprint. On top of that, the company's investments in the fast-growing European market could give it an edge over other electric vehicle stocks.
Electric Vehicle Stocks to Consider: Xpeng (XPEV)
Xpeng is among the three juggernauts of the EV space in China. It is arguably one of the fastest-growing companies in its sphere, with its YOY revenue growth at about 152%. Now, revenues are estimated to reach $2.21 billion in 2021 and $4.29 billion the following year. Moreover, Xpeng is currently building an impressive autonomous driving lidar systems in-house. As a consequence, XPEV stock is up a healthy 57% for the past six months.
Xpeng's delivery numbers for its most recent quarter were also very healthy, coming in at nearly 13,000 vehicles. Despite chip shortages, the company is on track to deliver some 57,500 units for the year. Xpeng has also done an incredible job in separating itself from other electric vehicle stocks in terms of technology; its flagship XPILOT software continues to be upgraded with better capabilities.
So, with so many exciting developments in the pipeline, XPEV stock is a pick that can't be missed on the dip.
Li Auto (LI)
The last Chinese EV maker on this list is Li Auto, a company that has in many ways played second fiddle to Xpeng and Nio in the domestic market. However, with its remarkable discipline in costs and margins, along with some interesting features, Li could be the first to break into profitability among its peers. Moreover, its revenues have also increased substantially in the past few quarters. That's a testament to its solid brand equity.
The company started off the year strong, with its January deliveries up more than 356% from the prior-year period. Li Auto's total deliveries increased to 38,976. Looking ahead, Xpeng is also looking at a possible 70,000 deliveries this year, making for YOY growth of approximately 115% according to Seeking Alpha.
That's not all, however. Additionally, Li Auto has been investing heavily in its autonomous technology. Its partnership with Nvidia (NASDAQ:NVDA) could also aid delivery growth. LI stock, however, is as overbought as its peers. That's why it would be prudent to wait for a dip before investing in this one of the electric vehicle stocks.
Electric Vehicle Stocks to Consider: Arrival (ARVL)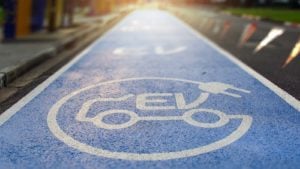 United Kingdom-based EV startup Arrival has been getting a lot of traction this year among the electric vehicle stocks. The company specializes in EV bus and van production and recently completed its merger with blank-check company CIIG Merger.
This merger helped Arrival raise $660 million in proceeds. What's more, although it has entered a crowded space, Arrival's decentralized manufacturing model is also poised to give it greater flexibility and a quicker path toward commercial production. This makes the company disruptive.
Arrival expects to begin commercial production in the coming two years. However, one of its customers — United Parcel Service (NYSE:UPS) — has already ordered 10,000 of its EVs, which the company will produce through its "microfactories."
All in all, ARVL stock could become a significant player in the EV space based on its current progression and unique production model. That makes this a name that EV investors should definitely consider.
On the date of publication, Muslim Farooque did not have (either directly or indirectly) any positions in the securities mentioned in this article
Muslim Farooque is a keen investor and an optimist at heart. A life-long gamer and tech enthusiast, he has a particular affinity for analyzing technology stocks. Muslim holds a bachelor's of science degree in applied accounting from Oxford Brookes University.