Editor's Note: This article is a part of our "Top Grad Stocks 2021" series, where our savvy market analysts recommend their best picks for new graduates' portfolios. Check out "Money Moves for Recent Grads" for more finance advice and click here to see more stocks for your must-buy list.
Another jittery week seems to be upon the markets as news headlines highlight inflation expectations and short-term profit-taking in equities. After months of significant returns, many market participants are now nervous as they wonder where stocks may be headed next.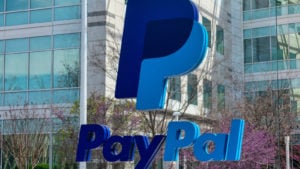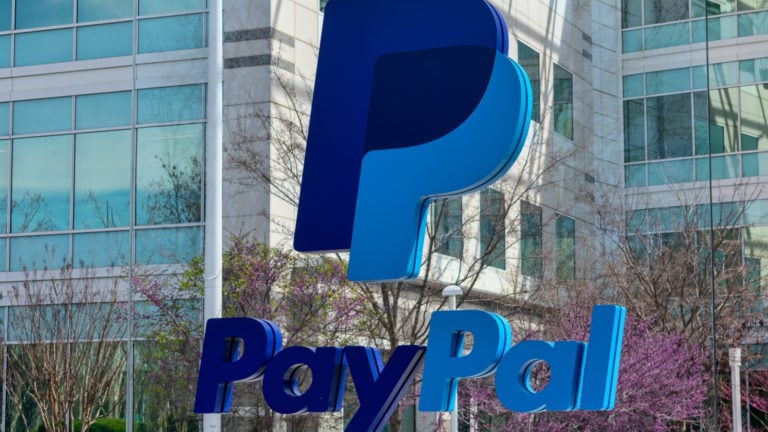 But for young investors with time on their side, it is a different story. They do not need to be concerned with such short-term volatility as long as they have robust companies in their long-term portfolios. Therefore, today I'd like to discuss the leading financial technology (fintech) firm PayPal (NASDAQ:PYPL). I regard PYPL stock as one of the best companies to buy and hold forever.
Wall Street regards the fintech industry, where technology helps optimize financial services and banking, as a great disruptor. The pandemic of the past year has clearly accelerated the digitalization trend in online payments.
A recent joint study by the World Bank, Cambridge University, and World Economic Forum "reveals a global FinTech industry that has been largely resilient in spite of COVID-19." Recent metrics further highlight, "Mobile payments are expected to grow at a rapid pace in the next five years, registering a 250 percent increase in revenue from 2020 to 2025."
PayPal, one of the most important fintech leaders, is highly profitable and truly global in scope. Analysts expect the group to keep on innovating and successfully dominating the digital payment space. Therefore, potential investors could regard any drop in PYPL stock as an opportunity to buy the shares. Let's see why.
Fintech and PYPL Stock
PayPal was set up by several investors, including Peter Thiel who has also co-founded Palantir (NASDAQ:PLTR), in 1998. At the time, it was called Confinity. Meanwhile around the same timeframe, Elon Musk, CEO of Tesla (NASDAQ:TSLA), became one of the founders of X.com.
In 2000, the two companies merged en route to becoming a leader in the online payments space. The new entity was called PayPal. Later that year, Musk left the company. In the following months, eBay (NASDAQ:EBAY) became the key platform where PayPal increased its userbase.
Finally, in 2002, eBay acquired PayPal. Following over a decade of massive growth, eBay decided to spin off PayPal. PYPL stock joined Nasdaq in July 2015 at an opening price shy of $40.
In about two decades, PayPal has become one of the most important names in fintech. Its payment solutions include its namesake Paypal, the popular Venmo and others. Moreover, United States-based users can also trade Bitcoin (CCC:BTC-USD) on the platform. It now offers a "Checkout with Crypto" service for U.S. customers who can use crypto holdings to pay online merchants.
In summary, since 1998, the company has proven to be a winner. It currently has about 400 million active accounts. Several other metrics show how the company dominates online payments. The average user checks out with Paypal about 40 times every year. PayPal accounts for 22% of online transactions in the U.S., and is also among the top names in the European fintech industry.
How PayPal's Recent Earnings Came
On May 5, PayPal released record first-quarter results. Total Payment Volume (TPV) grew 50% year-over-year (YOY) to $285 billion. Net revenue came at $6.03 billion, increasing 31%.
Non-GAAP operating income of $1.67 billion meant an increase of 84% YOY. Non-GAAP EPS was $1.22, also up 84%. Cash flow generated from operations grew 24% YOY to $1.76 billion, and free cash flow was up 27%, reaching $1.54 billion.
In Q1, the company repurchased approximately 5.3 million shares of common stock, returning $1.3 billion to stockholders. The strong results showed increasing revenues, a robust balance sheet and impressive cash-flow generation.
"Our strong first quarter results demonstrate sustained momentum in our business as the world shifts into the digital economy," said CEO Dan Schulman. "Our addressable market continues to grow as we launch new products and services for our 392 million active accounts."
In the past 12 months, PYPL stock is up 67% and hit an all-time high (ATH) of $309.14 in mid-February. Since then, it has given up some of the recent gains and is currently hovering around $245. Its market capitalization (cap) stands at $280 billion.
The stock's forward price-to-earnings (P/E), price-to-sales (P/S) and price-to-book (P/B) ratios stand at 54.05, 12.80 and 14.88, respectively. These numbers point to an overstretched valuation by historical standards. Therefore, PYPL stock is likely to come under further short-term pressure in the coming weeks.
However, for retail investors, and even for experienced traders, bottom-picking is difficult. Buy-and-hold investors could regard any further drop in the PayPal share price as an opportunity to invest for the long term.
The Bottom Line on PYPL Stock
PayPal is the most popular online payment services stateside as well as in many European countries. It is also a solid growth company. Therefore, long-term investors could consider buying the dips in PYPL stock.
For those investors who prefer not to commit all their capital to a single stock like PayPal, an exchange-traded fund (ETF) that provides exposure to PYPL could be an interesting alternative.
Examples include the ARK Fintech Innovation ETF (NYSEARCA:ARKF), the ETFMG Prime Mobile Payments ETF (NYSEARCA:IPAY), the Global X FinTech ETF (NASDAQ:FINX), the Invesco QQQ Trust (NASDAQ:QQQ), the iShares U.S. Industrials ETF (CBOE:IYJ), the Simplify Volt Fintech Disruption ETF (NYSEARCA:VFIN), tand the SPDR S&P 500 ETF Trust (NYSEARCA:SPY).
On the date of publication, Tezcan Gecgil did not have (either directly or indirectly) any positions in the securities mentioned in this article. The opinions expressed in this article are those of the writer, subject to the InvestorPlace.com Publishing Guidelines.
Tezcan Gecgil, Ph.D., has worked in investment management for over two decades in the U.S. and U.K. In addition to formal higher education in the field, she has also completed all 3 levels of the Chartered Market Technician (CMT) examination. Her passion is for options trading based on technical analysis of fundamentally strong companies. She especially enjoys setting up weekly covered calls for income generation.