A ton of billionaires got richer during the pandemic. The stats are overwhelming. These 10 people made the wealth gap even greater over the past 15 months.
Where to start?
So many affluent people made money during the pandemic. At the end of March, CBS News reported that the world's 2,365 billionaires got 54% richer between March 18, 2020, and March 18, 2021.
According to Americans for Tax Fairness, 50 new billionaires were crowned in the U.S. in the first 11 months of the pandemic. Furthermore, according to their studies, the wealth of billionaires during this period grew by $1.3 trillion.
It's gotten so out of hand that many unions and trade organizations sent President Joe Biden a letter requesting that he pursue a policy that requires billionaires to pay their fair share.
When 45% of Republicans support higher taxes on people making more than $400,000 a year, you know the wealth gap has become a major issue with Americans. Who knows if the U.S. Congress will ever correct this.
So, who made out like bandits over the past year? Here are my 10 names that should be at the top of any list highlighting billionaire riches. To make it interesting, I'll try to pick billionaires from different industries and sectors and not just 10 tech lords.
Jeff Bezos
Elon Musk
Warren Buffett
The Walton Family
Michael Bloomberg
Len Blavatnik
The Mars Family
Carl Cook
Herb Kohler
Neil Bluhm
Billionaires Who Got Wealthier: Jeff Bezos
1-Year Increase in Wealth: 57.6% (March 2020 to March 2021)
Source of Wealth: Amazon (NASDAQ:AMZN)
Sector/Industry: Technology
If anyone can give Bill Gates tips on how to survive with less wealth, it's Jeff Bezos. Despite splitting his assets with his former wife, MacKenzie Scott, the couple seems to have moved on from their marriage without skipping a beat.
In 2019, the Visual Capitalist created an infographic highlighting Bezos' various holdings, including The Washington Post, Blue Origin and venture capital investments, all held under the Bezos Expeditions umbrella.
I want to get an umbrella like the one he's got.
BBC.com pointed out an interesting fact in January about the billionaire: With the money he made from March 2020 through the end of 2020, Bezos could have given every Amazon employee a $105,000 bonus.
Considering how the company treats its frontline employees, it's the least he can do to make amends.
Elon Musk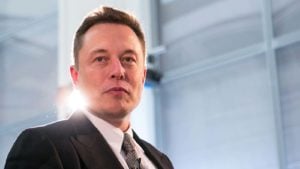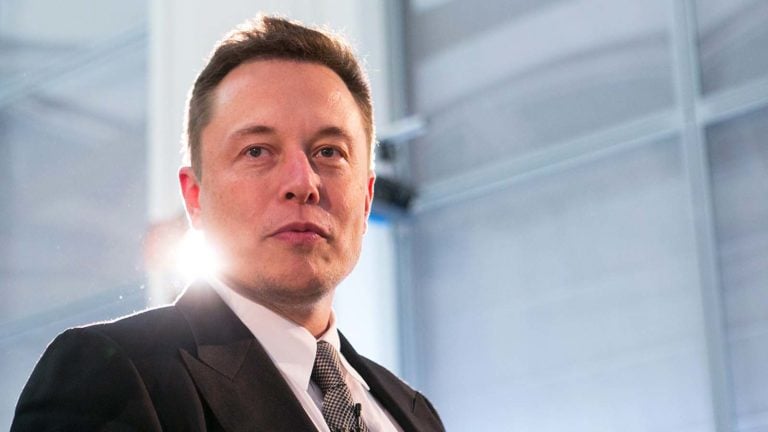 1-Year Increase in Wealth: 558.9%
Source of Wealth: Tesla (NASDAQ:TSLA), SpaceX
Sector/Industry: Automotive
Most of the world's top billionaires have laid relatively low during the pandemic. Not Elon Musk. He's been a busy man, stirring up the cryptocurrency crowd and even hosting Saturday Night Live.
And even though Musk is no longer the world's second-richest person — he was recently passed by Bernard Arnault, the CEO and founder of LVMH (OTCMKTS:LVMUY) — he continues to do whatever he wants short of running afoul of the Securities and Exchange Commission (SEC).
If you're a Tesla shareholder, you're undoubtedly aware that the electric vehicle (EV) maker has been forced to raise prices on its vehicles because of supply chain pressures.
If Musk wants to remain near the top of the list of billionaires — although I doubt he cares — he'll have to do a good job guiding Tesla over the next six to 12 months. I'm confident he's up to the task.
Either way, he can look back on the pandemic as a time where his personal financial situation got a whole lot rosier.
Billionaires Who Got Wealthier: Warren Buffett
1-Year Increase in Wealth: 43%
Source of Wealth: Berkshire Hathaway (NYSE:BRK-A, NYSE:BRK-B)
Sector/Industry: Finance
It's become a bit of a pastime in investment circles to question whether the 90-year-old has lost his touch. The 43% increase in Buffett's wealth has everything to do with Berkshire Hathaway's outstanding performance during the pandemic.
From March 18, 2020, BRK-B is up approximately 72%. In 2020, Berkshire's market value increased by just 2.4%. However, year-to-date, it's up 26%. If it can hang on to these gains, it will be the company's best year since 2014.
That's pretty good for a has-been.
I think, for me, the move that Buffett made in 2021 that will go a long way to cementing his legacy is selling the bulk of his Wells Fargo (NYSE:WFC) stake in May. As recently as January 2018, Berkshire's holdings in WFC totaled $32 billion.
Even the great ones sometimes hold on for too long.
The Walton Family
1-Year Increase in Wealth: 8.8%
Source of Wealth: Walmart (NYSE:WMT)
Sector/Industry: Fashion and Retail
The Walton family — there are seven Waltons on the Americans for Tax Fairness list done in conjunction with the Institute for Policy Studies — didn't have a tremendous bump in wealth over the March-to-March period, but how could I leave them off when they accounted for more than $223 billion of the $4.3 trillion in billionaire wealth?
Most investors understand where the Walton family wealth comes from. Walmart will continue to provide for the extended clan for generations to come. Unfortunately, many of Walmart's employees won't be as lucky.
During the pandemic, activists say, workers "feared for their lives every day," a recent news report suggests. One activist — Reverend William Barber II — has asked Walmart's board to create a workers advisory council.
I say the company goes one better and appoints one of the council members to join its board. Maybe then, the Walton family can feel better about their legacy.
Billionaires Who Got Wealthier: Michael Bloomberg
1-Year Increase in Wealth: 22.9%
Source of Wealth: Bloomberg LP
Sector/Industry: Media and Entertainment
You don't hear much about Michael Bloomberg's business activities because he's too busy running for president or donating $150 million to John Hopkins University scientific research. And, of course, he ran the city of New York for 12 years until Dec. 31, 2013.
Why John Hopkins? Bloomberg graduated from the school as an electrical engineer, not a finance wonk. He paid his way through school, working odd jobs and relying on student loans like the rest of us.
After going to Harvard, Bloomberg got a finance job with Salomon Brothers but was fired in 1981 when the firm was acquired. Bloomberg left with a $10 million payout that he rolled into Bloomberg LP a year later. Today, he owns 88% of the firm and employs more than 20,000 people worldwide.
If it ever were to go public, Bloomberg LP would be an initial public offering (IPO) to buy shares in.
Len Blavatnik
1-Year Increase in Wealth: 86.5%
Source of Wealth: Diversified
Sector/Industry: Diversified
Of all the names on my list, Blavatnik is the one name that probably flies under most people's radar. That's not to say he isn't successful, because he is.
The BBC.com recently named Blavatnik the United Kingdom's wealthiest person. The Queen knighted the Ukrainian-born billionaire in 2017. He made the Americans for Tax Fairness list because he also has U.S. citizenship and spends a large amount of time in America overseeing some of his investments.
Through Blavatnik's privately held holding company, Access Industries, he owns 77% of Warner Music Group's (NASDAQ:WMG) equity and 98.6% of the votes.
Born in Soviet Ukraine, he emigrated to Brooklyn in 1978 at the age of 21. Made his first million by his early 30s. The rest is history.
The Financial Times wrote an excellent piece about Blavatnik's rise to power in this 2019 article.
Billionaires Who Got Wealthier: The Mars Family
1-Year Increase in Wealth: 26.4%
Source of Wealth: Candy and Pet Food
Sector/Industry: Food and Beverage
I remember when Warren Buffett helped Mars buy Wrigley during the financial crisis. Buffett bought $2.1 billion in Wrigley preferred stock that paid 5% interest and $4.4 billion in bonds that paid 11.45%.
In today's low-interest world, those rates of interest almost seem like usury. Of course, those were trying times. Buffett would surely do it again if given the opportunity, especially since he's said to have made $6.5 billion on the investment.
"Leaving aside chewing gum, in which Wrigley is dominant, I know of no other significant businesses in which the leading company has long enjoyed such global power," Buffett stated in Berkshire's 1993 letter to shareholders, long before he invested.
That, more than anything, says all you need to know about the maker of Mars chocolate bars, Royal Canin pet food, Skittles candy, Ben's Original rice, etc.
Like Bloomberg, if Mars went public, I'd be very interested in owning its shares.
Carl Cook
1-Year Increase in Wealth: 31.3%
Source of Wealth: Medical Devices
Sector/Industry: Healthcare
Carl Cook is CEO of the Cook Group, an Indiana-based, privately owned medical devices company started by his parents in 1963. Today, the company manufactures more than 678 different products for many different clinical specialties.
Cook's father Bill got his start in 1958 in Chicago, manufacturing disposable hypodermic needles. In 1963, Cook and his wife moved to Bloomington, Indiana, to manufacture medical catheters.
Cook is said to be Indiana's wealthiest person at $10.6 billion. The company has made a big contribution to the city of Bloomington.
"There are only a handful of institutions that have affected Bloomington in a fundamental way like Cook Group has," the Associated Press reported Bloomington Mayor John Hamilton said in June 2020. "It's hard to imagine what the infrastructure of the community would look like without it."
Of course, for those who believe in the rich paying their fair share, most of Carl Cook's fortune is alleged to have been transferred to him by his parents over 15 years, avoiding estate taxes.
Billionaires Who Got Wealthier: Herb Kohler
1-Year Increase in Wealth: 66.1%
Source of Wealth: Kohler Company
Sector/Industry: Manufacturing
Another privately owned, family-operated group of businesses, Kohler is probably best known for its toilets and bathtubs. However, it also makes furniture and upholstery, power generators and small-horsepower gasoline engines.
In addition, the company's hospitality group owns several resorts and golf courses, including Whistling Straits, which has hosted three PGA Championships since 2004.
As for David Kohler, CEO of Kohler Company, which his great grandfather started almost 150 years ago, he is the fourth generation to be running the show. He took over from his dad Herb in 2015 after six years as chief operating officer. Herb remains actively involved in the business as executive chairman.
Between 1982 and 2017, the company made 48 acquisitions and now operates manufacturing facilities on six continents.
It's changed a little since it was founded almost 150 years ago.
Neil Bluhm
1-Year Increase in Wealth: 64.9%
Source of Wealth: Real Estate
Sector/Industry: Real Estate
Although Neil Bluhm got his start in real estate by cofounding JMB Realty in 1970, the billionaire seems to have his hands in many pies.
Bluhm is said to own real estate properties like 900 North Michigan Avenue in Chicago. In the late 1980s, he cofounded Falls Management Company with investment banker Greg Carlin. Falls managed the Fallsview Casino in Niagara Falls, Ontario. It still operates the casino today.
After that, in 1994, Bluhm cofounded Chicago-based private equity real estate firm Walton Street Capital. A little while later, Bluhm once again partnered with Greg Carlin to launch Rush Street Gaming. In December 2020, the company spun off Rush Street Interactive (NYSE:RSI) through a reverse merger with a special purpose acquisition company (SPAC). Bluhm and Carlin own a majority of RSI's stock.
Bluhm's biography says a single mother raised him with modest means. My wife is a real go-getter, and she too was raised by a single mother with modest means. That makes him alright in my books.
On the date of publication, Will Ashworth did not have (either directly or indirectly) any positions in the securities mentioned in this article. The opinions expressed in this article are those of the writer, subject to the InvestorPlace.com Publishing Guidelines.
Will Ashworth has written about investments full-time since 2008. Publications where he's appeared include InvestorPlace, The Motley Fool Canada, Investopedia, Kiplinger, and several others in both the U.S. and Canada. He particularly enjoys creating model portfolios that stand the test of time. He lives in Halifax, Nova Scotia.