Stocks popular on Reddit's r/wallstreetbets subreddit have had a tough time over the past few weeks. The second meme-stock wave experienced in late May and early June has come and gone. Popular plays from this wave, including AMC Entertainment (NYSE:AMC) and Clover Health (NASDAQ:CLOV) experienced major pullbacks. So too, have many of the smaller Reddit penny stocks (stocks trading for $5 per share or less).
The brief resurgence of the meme stock phenomenon may have helped to give them a boost. But as some commentators say, this trend is imploding. Barring another wave, by-and-large these names, which move more on hype than on substance, will likely continue to sell-off.
That being said, there are a few with company-specific catalysts that can help move their respective needles once again. Several of these names have just-completed or pending M&A (mergers and acquisitions) news that could get investors excited once again. Others have big exposure to megatrends such as drone technology, metamaterials and video streaming.
So, as the online chatter no longer moves markets like it once did, which Reddit penny stocks are worth a look? Consider these seven, with big potential to bounce back, key ones to watch:
Reddit Penny Stocks: Vinco Ventures (BBIG)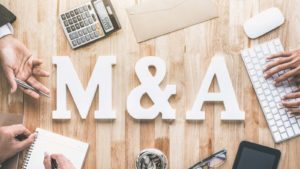 At first glance, BBIG stock has many of the hallmarks associated with over-hyped penny stocks. For starters, a valuation out of whack with its fundamentals. As it stands now, the company is highly unprofitable, and has a negative book value. Also, the company has no problem chasing trends, by changing its main business to attract investor attention. Vinco Ventures did just that earlier this year, when it got into the NFT (non-fungible tokens) business through the launch of EVNT Platform.
But its exposure to the fast-fading NFT trend isn't the possible needle mover on the horizon. Instead, the company's upcoming merger could be what moves BBIG stock higher once again. Specifically, because as a result of its reverse merger with digital media company ZASH, the combined entity will own an early stage business with big potential: TikTok competitor Lomotif.
Only time will tell whether Lomotif becomes the next TikTok. Yet with the ability to soon spin the narrative that buying this stock is like getting into TikTok early, renewed excitement could send Vinco Ventures shares (trading for around $3.30 per share today) back to the $5+ it traded for during both of this year's meme stock waves.
It may be wise to tread carefully, as the deal's still pending, and few updates have been made available lately on when said deal will close. But if it continues to sell-off, and falls back to its pre-meme prices (between $2 and $2.50 per share), the possible upside gains may be worth the risk.
Cinedigm (CIDM)
By-and-large, Reddit penny stocks have been trending lower. However, Cinedigm has been one of the exceptions. Shares may have sold off after the latest meme stock wave dissipated in late June. Yet in recent days, the video streaming play made a major move higher.
The reason? As InvestorPlace's Chris McDonald broke it down, it was its blowout quarterly results that fueled a double-digit percentage move for CIDM stock on July 15. As a whole, the company's year-over-year revenue growth (7%) isn't exactly impressive. But you have to take into account that number includes its legacy cinema equipment business, which it's in the process of exiting.
Outside of its legacy business, Cinedigm's other segments delivered strong levels of growth. Combined revenues for its content and streaming units grew 66% year-over-year, and 27% on a sequential (quarter-over-quarter) basis. This was driven mainly by its ad-supported and subscription streaming segments, which grew 331% and 117%, respectively.
You may have missed this recent pop for CIDM stock. But don't expect it to be the last one. As over-the-top (OTT) media continues to supplant traditional media, this small operator stands to continue leveling up. Also, as I made the case back in May, it could be a tempting takeover target for a larger competitor, as the media industry consolidates. Consider it one to keep an eye on, as it trades for around $1.40 per share.
Reddit Penny Stocks: 1847 Goedeker (GOED)
To say trading in 1847 Goedeker shares have been a roller-coaster ride is an understatement. Shares in the appliance e-commerce retailer sank from nearly $15 per share to around $5 per share following the initial meme stock wave. But it was its wacky whipsaw price action on May 27 that put on the radars of many investors.
As one Seeking Alpha commentator discussed it shortly after the wild trading day, shares made a triple-digit percentage move on no news, only to fall 87.5% from its high, on news of a heavily dilutive capital raise. Yet after falling deep into the single-digits, it attracted high investor attention once again. Mainly, due to investors betting big that its merger with rival Appliances Connection, would result in an epic move well out of penny stock territory.
This resulted in GOED stock more than doubling in a matter of weeks, going from less than $2 per share to prices over $4 per share. Since then, it's pulled back, and changes hands for around $3 per share today. So, as it continues to slide back, why should you consider this as a possible buy?
It may look as if the party's over here with this Reddit penny stock. But as many have made the case, including our own Chris Lau, factors like a booming housing market could pave the way for it to see materially stronger results post-merger, which could enable a massive recovery for the stock.
Globalstar (GSAT)
No matter your investing philosophy, chances are you'll find something appealing about GSAT stock. The satellite operator's shares likely caught the eye of Reddit investors due to increased interest in space-related stocks.
Yet it's story stock status isn't the only thing going for it. On the surface, Globalstar shares look pricey relative to the company's current operating performance. This may mean some value investors using stock screeners have taken a pass on it.
But take a look at a recent analyst report from B. Riley's Mike Crawford and it's clear this stock could be a deep-value play, based on the value of its C-band spectrum assets. Citing the discrepancy between the value of its spectrum and the company's forthcoming moves to monetize it, Crawford gave shares a "buy" rating and a price target of $3.25 per share. That's more than double what it trades for today (around $1.40 per share).
Better yet, the analyst's price target is based on a conservative estimate of the extent the company will be able to monetize its C-band spectrum. Crawford estimates it could be worth as much as $15 billion. Compare that to Globalstar's current enterprise value (around $3 billion). It may take time for the company to realize this value, but patient investors buying in today could reap big rewards down the road.
Reddit Penny Stocks: Meta Materials (MMAT)
As I put it in a recent article, MMAT stock is an interesting situation. It has big potential to profit from the growing use of its metamaterials (fabricated materials with electromagnetic properties) products. The problem? Shares just aren't cheap enough yet.
Back in June, shortly before this company (formerly known as Torchlight Energy) acquired this business, and adopted its name, this became one of the hottest Reddit penny stocks out there, soaring from a split-adjusted $2.75 per share to as much as $10.88 per share.
But since the deal close on June 28, it's basically given up all of its gains as it's moved back to around $3.40 per share. If it's back to where it started, why isn't the stock cheap yet? In the coming years, Meta Materials could have a multi-billion dollar opportunity with its in-development Glucowise diabetes monitoring system. In the meantime, though, its valuation today (market capitalization of $906.3 million) prices too much of its possibilities as uncertainties.
I may think it's a better buy once its current valuation premium evaporates. However, that's not to say it can't pop again down the road. If Meta Materials makes further progress with Glucowise, or if it strikes a major deal to supply metamaterials to some of its other targeted end-users in the 5G, LiDAR and solar energy industries? It may be enough to drive this former Reddit favorite higher once again.
Red Cat (RCAT)
Drone technology company Red Cat didn't see that wild of a spike during the late May/early June meme stock wave. But developments so far this month have had r/wallstreetbets posters chatting about it once again. What was the big development? Its announced plans to acquire drone maker Teal Drones.
This news fueled a big move higher for RCAT stock. It soared from $3 per share to $7 per share in a matter of days. But this enthusiasm was quickly cut short, as the company quickly followed up its M&A announcement with plans to execute a dilutive secondary offering. In turn, the stock has fallen back to around $3 per share.
Investors who bought the news may be regretting that decision. But if you're just learning of this opportunity now, today's prices may make for a worthwhile entry point. Why? In the years ahead following the closing of the Teal acquisition, the company may be well-positioned to become a leader in this multi-billion dollar industry growing at a double-digit percentage clip.
One of the few authorized providers of drones to the U.S. government, acquiring Teal gives Red Cat access to this market. This is on top of opportunities in the commercial sector. Investor excitement may be falling off right now. Yet further expansion post-merger may be enough to renew enthusiasm once again.
Reddit Penny Stocks: Support.com (SPRT)
With Bitcoin (CCC:BTC-USD) still struggling to recover, crypto mining plays have lost their luster. And despite its current name, that's what Support.com will soon be, once its reverse merger with Greenidge Generation Holdings finally closes.
Yet that hasn't stopped investors from diving back into SPRT stock. It's rebounded from $2.50 per share after the crypto crash, to around $5 per share today. It's still far down from the $7+ it briefly fetched immediately following the Greenidge merger news in April.
BTC is still far from its past all-time high. But that may not mean this stock can't get back to its own high-water mark. As I made the case back in April, Greenidge may be one of the better-positioned Bitcoin miners. Not only that, this reverse merger has been priced in a way that's favorable to existing holders of this stock.
Add in the possibility that pending upgrades among major cryptos (including Bitcoin) helps to fuel a price recovery, and SPRT stock may be able to head "to the moon" once again. Even if there isn't another wave of meme stock mania.
On the date of publication, Thomas Niel held a long position in Bitcoin. He did not have (either directly or indirectly) any positions in the securities mentioned in this article. The opinions expressed in this article are those of the writer, subject to the InvestorPlace.com Publishing Guidelines.
Thomas Niel, a contributor for InvestorPlace.com, has been writing single-stock analysis for web-based publications since 2016.