Meme momentum is fading rapidly for AMC Entertainment (AMC) and AMC stock.
Positive sentiment alone accounted for AMC's price rise.
Investors should take this opportunity to bail from AMC now.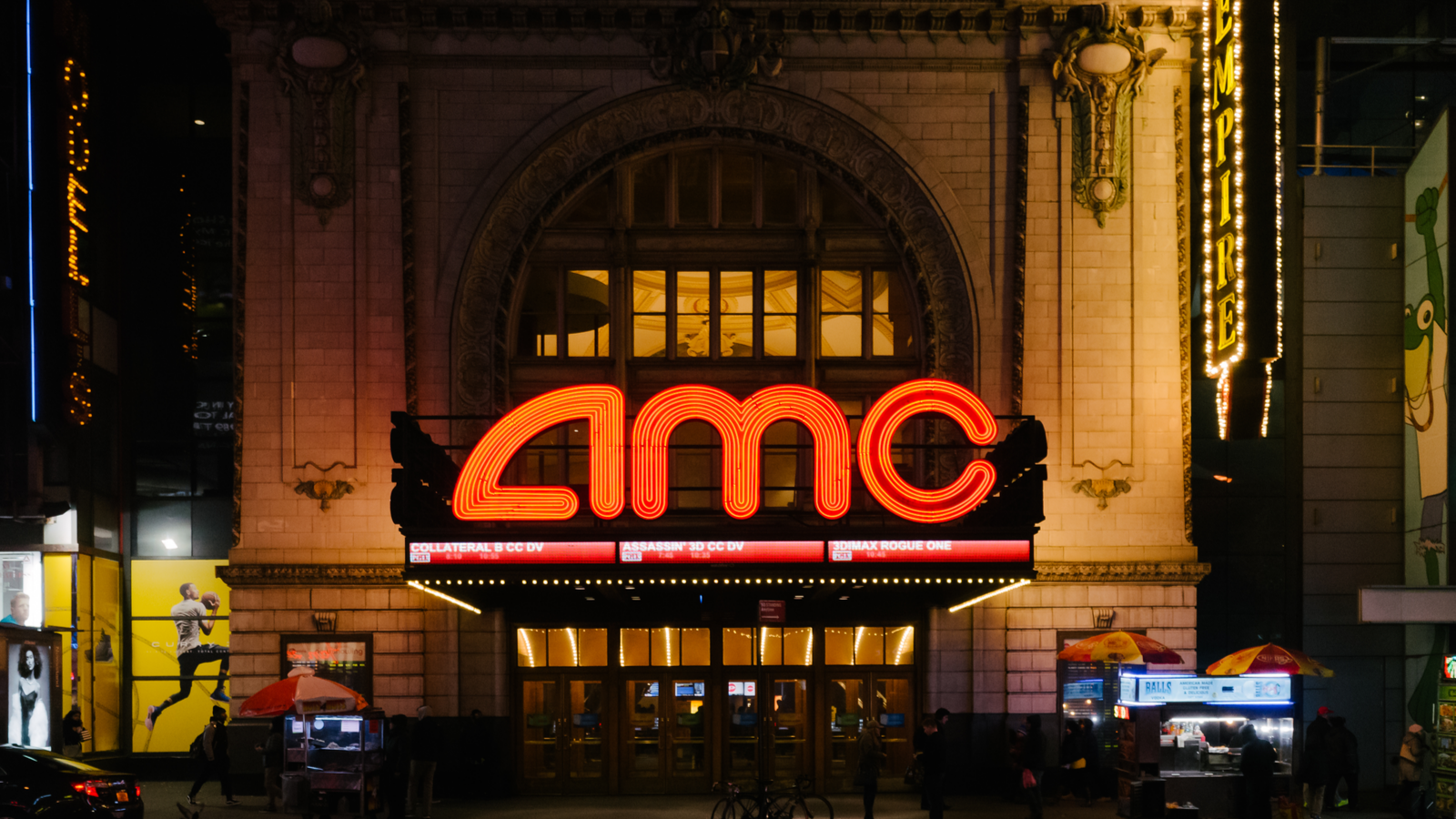 Investors may cite improving movie attendance as a reason to buy AMC Entertainment (NYSE:AMC) stock. At the same time, they are shunning Netflix (NASDAQ:NFLX) and Roku (NASDAQ:ROKU). People moved on from the stay-at-home lifestyle of 2020 and 2021. This year, going out will include watching movies in a theatre. Does this mean AMC's stock price will rise with the favorable trend?
Investors should dig into AMC's latest quarterly report first. The company has several red flags that undermine the bullish thesis.
| | | |
| --- | --- | --- |
| AMC | AMC Entertainment Holdings, Inc. | $12.95 |
Meme Momentum for AMC Stock Fading
Meme investing tried, but failed several times to come back. Most recently, GameStop (NYSE:GME) double-bottomed at $80 in March and rose to over $180 to then fall back to $80. AMC stock also rallied to over $30 in that time. However, it recently closed at $11.81.
Meme investing is synonymous with momentum investing. The stock depended on buying momentum for the rallies. Those who sold into the rally profited the most. Anyone too slow to sell is largely holding losses. Fundamentals from its quarterly report are questionable.
Quarterly Loss Erasing Positive Sentiment
In the first quarter, AMC posted non-GAAP earnings per share loss of 52 cents. Revenue rose by 429.8% year-over-year to $785.7 million. Those figures suggest that AMC will need to sustain its revenue growth to achieve break-even profits. In the first quarter, AMC reported attendance of 39,075,000 from average screens of 10,099.
At around 3,900 attendance per screen in the quarter, the theatre chain has a long way to go. This number seems too low for a company whose market capitalization is $6.72 billion. The bear market is especially damaging for technology stocks. Companies with a high price-to-sales ratio fell sharply from their peak.
In the chart above created by Stock Rover, AMC's moving average convergence divergence is bearish. The faster-moving blue line crossed the slower-moving green line, which is a sell signal.
Shareholders who bought AMC stock in the last two years may zoom out of the stock chart. From late 2018 to Jan. 1, 2021, AMC shares could not break a downtrend. It traded at below $2.50 before Reddit's r/WallStreetBets added AMC Entertainment to the meme stock craze.
Redditors picked GameStop as the highly shorted company to short-squeeze. They bought the stock to punish bears who bet against it. Bears correctly bet against AMC because it had high debt. It was losing viewers to movie companies releasing titles on streaming services.
Bail on AMC Stock Now
Though streaming stocks are down, their demand remains strong. Roku and Netflix are trading lower because they face higher competition. Revenue growth is slowing. Markets are unwilling to pay nose-bleeding valuations for them. Expect the price-to-earnings and price-to-sales multiples to fall for stocks. This will hurt AMC as investors switch by buying companies that post quarterly profits.
On the date of publication, Chris Lau did not have (either directly or indirectly) any positions in the securities mentioned in this article. The opinions expressed in this article are those of the writer, subject to the InvestorPlace.com Publishing Guidelines.