Netflix, Inc. (NFLX) stock has certainly fallen during the market's broader decline this year. Currently, NFLX stock is down nearly 22% this year, almost double the losses of the S&P 500.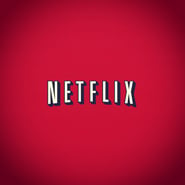 Given this pullback, does NFLX stock still present a good long-term investment opportunity?
Netflix's Three Problems
For the purpose of transparency, last November I predicted another "epic collapse" in Netflix's stock price. Netflix has three problems that explain why a much lower NFLX stock is a likely scenario.
First, Netflix lacks the ability to hike prices in regions of the world where cable prices are much lower than the U.S. Hence, the U.S. is Netflix's biggest opportunity. The problem is that NFLX is nearly fully saturated in the U.S., with eMarketer estimating that more than one-third of the U.S. population already consumes Netflix services.
Second, competition is intensifying, and it is not the same over-the-top market as it was in early 2015. Services such as Sling TV and Go90 are constantly improving, whereas HBO, Showtime and Amazon.com, Inc. (AMZN), among others, have legitimate services that will capture a share of both U.S. and global OTT consumers.
Third, content costs are soaring ($5 billion this year alone), and eventually margins will become an issue for shareholders. Netflix has been able to mask low margins until this point, thanks to the high margins of its DVD rental business. However, that DVD business is evaporating quickly.
When you put all of this together and consider that NFLX stock supports a market capitalization of $37 billion, it is easy to see why investors have been quick to dump Netflix shares in 2016.
What Is Netflix Worth?
The best way to determine a good buy price for NFLX stock is to figure its peak operating upside, then apply a fair multiple to arrive at a long-term price target.
The first thing to determine is how many subscribers Netflix will ultimately have. As of the end of 2015, the company had more than 75 million, including 44.7 million here in the U.S., and those figures are growing fast. The outlook for subscribers varies, but the consensus seems to be around 150 million by 2019 with 60 million in the U.S.
Some analysts have predicted numbers upwards of 200 million, but 150 million seems more attainable. This takes into account an increase in competition, but also weighs new content deals with Walt Disney Co (DIS), a recent launch into 130 more countries and a big slate of original content (31 original series and 10 feature films planned for this year alone) that should continue to drive subscriber growth.
So, let's figure that Netflix can earn an average of $11 per subscriber. This would mean that Netflix would have to do some serious price hikes over the next few years — something it has embraced over the last 16 months. In this scenario, Netflix's revenue would peak at nearly $20 billion in 2019.
Keep in mind, this would be very aggressive. Analysts currently predict just $11 billion in revenue for 2017, but I am estimating that Netflix will hike prices and that the addition of Disney content will lead to accelerated subscriber growth.
Since there is really no way to know what Netflix's margins will look like, we have to do analysis on a price/sales format. While NFLX stock currently trades at 5.4 times sales, the multiple will more than likely decline as Netflix grows larger and matures. NFLX stock would then trade at multiples that are closer to the likes of Comcast Corporation (CMCSA) and Twenty-First Century Fox Inc (FOXA), both of which trade at less than 2 times sales.
Therefore, if Netflix is successful in reaching $20 billion in revenue, whether it is 2019 or 2025, at 2 times sales, I figure peak value at $40 billion. Notably, this is not much more than the valuation NFLX stock supports right now. Hence, there is no way to call it a good long-term investment opportunity. It would have to fall 50% to present a level of value that appropriately weighs the risks.
That said, there is no denying that Netflix is a great company, but NFLX stock is just too expensive. The best that investors can hope for is that Netflix stock continues to slide, and that maybe it will fall low enough for them to pick up some shares below $50. Seeing as how that's a long way off, though, I would not hold your breath.
If NFLX stock were to fall below $50, it would then be worth the investment. But not now.
As of this writing, Brian Nichols did not hold a position in any of the aforementioned securities.
More From InvestorPlace