We're in the middle of a presidential election year, and what a campaign it's been so far. It's looking like our choices will be two of the most polarizing political figures in modern history. But no matter who wins in November, we all have to get up and go to work the next day.
We also have portfolios to manage.
So, in the spirit of the 2016 election, I'm going to propose a portfolio fit for a president. And by "fit for a president," I mean that the stock shares its name with a former commander-in-chief.
This probably isn't the most scientific way to build a portfolio — in fact, it's absolutely not. But can you credibly say it's any more ridiculous as a basis for investment decisions than the Hemline Indicator, the Super Bowl Indicator, or the Bangladeshi Butter Indicator?
Alas, Donald Trump's companies are not publicly traded, and there's no public company with "Clinton" in its name. Though there is a Sanderson Farms (SAFM), so perhaps the market is telling us to expect a Bernie Sanders upset in November.
Hail to the Chief … I guess.
With no more ado, the following 12 stocks make up the presidential portfolio.
Presidential Stocks: Washington Real Estate Investment Trust (WRE)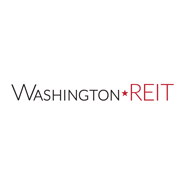 George Washington is the father of our country, the leader of our war of independence against Great Britain and our first president. He's also the only person to be elected to the presidency with a unanimous vote of the Electoral College.
I'm not sure what President Washington would think of our nation's capital, which bears his name. But as a sucessful businessman, he'd know a good profit opportunity when he saw it. If there is one sure bet in this life, it would be that the government will continue to get bigger. And as government grows, so does the city that supports it.
Washington REIT (WRE) is a real estate investment trust that focuses on office, retail and apartment properties in the Washington DC area. It's a small-cap REIT with a market capitalization of just $2 billion and a respectable dividend of 4.1%. George Washington himself preferred to invest in farmland, but you could do a lot worse than Washington DC real estate.
Presidential Stocks: Madison Square Garden Co (MSG)

James Madison was our nation's fourth president and the primary architect of our Constitution. He's also the namesake of Madison Square in Manhattan … which oddly enough is not the location of the Madison Square Garden arena, home of the New York Knicks basketball and New York Rangers hockey franchises.
Go figure.
At any rate, the Madison Square Garden (MSG) is an interesting conglomerate. It owns some of America's most valuable real estate in the Madison Square Garden arena, as well as the Knicks and Rangers franchises that play there. It also owns Radio City Music Hall and a smattering of other venues.
MSG sports a market cap of about $4 billion and trades for about 4.5 times book value. If you've ever wanted to be the owner of a sports franchise, this is the simplest way to buy a piece of two of the most recognized names in sports.
Presidential Stocks: Monroe Capital Corp (MRCC)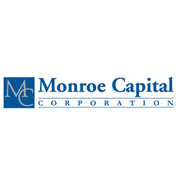 James Monroe was the fifth President of the United States and the last to be considered a founding father. And he was also the last president to take office wearing knee breeches and stockings rather than long pants. On a more serious note, he was also responsible for the "Monroe Doctrine" that essentially made the Americas a U.S. sphere of influence.
Not that any of that is relevant to Monroe Capital (MRCC), a business development company specializing in secured debt investments. BDCs, along with mortgage REITs and closed-end funds, got absolutely obliterated last year due to investor fears of the Federal Reserve raising rates. But as those fears have come to be seen as unfounded, BDCs have enjoyed a solid rally this year.
MRCC trades at book value and yields 9.7% in dividends. But be warned, it's also a volatile small cap with a valuation of less than $200 million.
Presidential Stocks: Tyler Technologies, Inc. (TYL)


I openly curse John Tyler, the 10th President of the United States, a man most Americans are barely aware existed.
Why would I have such vitriol toward an otherwise completely forgettable president?
Because he had the audacity to annex the Republic of Texas and make it a state. Texas had a good thing going for a while. Now we're lumped in with the rest of you chumps.
At any rate, Tyler Technologies (TYL) has enjoyed a nice run of late, up about 24% since it bottomed out in February. The company specializes in software and information technology solutions for local governments. These guys run the software that the city and county use to tax you.
So you might have qualms with buying Tyler Technologies stock. But if you believe that government will only get bigger, Tyler Technologies might be a good long-term bet.
Presidential Stocks: Taylor Devices, Inc. (TAYD)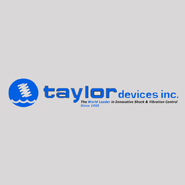 Zachary Taylor didn't accomplish much in his short, 17-month presidency, though he was a popular war hero that fought in the War of 1812 and the Mexican-American War, earning the nickname "Old Rough and Ready"
Taylor Devices (TAYD) might also be described as rough and ready. The company makes things like seismic dampers, which reduce the effects of earthquakes on buildings. They also make industrial-strength shock absorbers for the defense industry.
The stock has had a good run, roughly doubling over the past two years. And the shares are reasonably priced at 17 times earnings and 1.5 times sales.
Just be careful buying it because Taylor Devices is a tiny company with a market cap of just $55 million.
Presidential Stocks: Lincoln National Corporation (LNC)


Abraham Lincoln needs little in the way of introduction. Other than perhaps George Washington, he's easily the most studied president in history and gets credit for holding the country together during the Civil War.
Perhaps ironically, given Lincoln's untimely death, Lincoln National Corporation (LNC) is a life insurance company. The company specializes in standard life insurance products and in wealth management products such as variable annuities.
Like most financial stocks, Lincoln National has had a rough go of it lately. The Fed was supposed to raise rates more aggressively, which would boost the returns of financial stocks. Alas, that didn't happen, and financials have spent most of 2016 lagging.
That said, Lincoln is attractively cheap. The stock sells for just 0.77 times book value and yields a respectable 2.4% in dividends. While that looks ridiculous cheap on the surface, most of the financial sector is trading at comparable multiples. A company really shouldn't trade below book value. At that level, the market is implying that the company is worth more dead than alive. But that's where financials are today. That should be enough to get the value investors excited.
Presidential Stocks: Johnson & Johnson (JNJ)


I'm really not sure who was a worse president, Andrew Johnson or Lyndon Bains Johnson. You can really take your pick. Though, I guess since Johnson & Johnson (JNJ) is my next recommendation, we need to include both of them.
Andrew Johnson wasn't all bad, I suppose. He took office after Lincoln's assassination and had the unenviable task of trying to sew the country back together again. Yankees hated him for being too soft on the South and Southerners hated him for presiding over Reconstruction. He realistically wasn't going to make anyone happy.
And ol' Lyndon Johnson was best known for escalating the Vietnam War and was so unpopular that he didn't even bother seeking reelection.
At any rate, while Presidents Johnson & Johnson left something to be desired, the company Johnson & Johnson is one that has made investors happy for decades. JNJ is one of only two companies in America to still sport a AAA credit rating. It's also managed to grow its dividend for 53 years running.
Not too shabby.
JNJ stock isn't particularly cheap at today's prices, but it does pay an attractive 3.2% dividend.
Presidential Stocks: Arthur J. Gallagher & Co (AJG)


Historians remember Chester Arthur as a capable, if not particularly noteworthy, president. He served a single term and, by most contemporary accounts, performed his job well. If we don't read much about him in the school history textbooks, it's because he didn't screw anything up.
Insurance broker Arthur J. Gallagher (AJG) could be described in similar terms. While not an exceptionally sexy stock, it's quietly generated very respectable returns, up about 37% in the past four years.
Gallagher has a quirky business, providing insurance brokerage and risk management solutions. It's the third-largest insurance broker in the world and has been in business since 1927.
The stock isn't exceptionally cheap, trading for 22 times earnings. But earnings have been growing at a good clip, and the stock sports a 3.2% dividend.
Presidential Stocks: Kennedy-Wilson Holdings Inc (KW)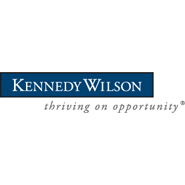 We get a double whammy in Kennedy-Wilson Holdings Inc (KW), as it shares a name with both John F. Kennedy and Woodrow Wilson.
Kennedy and Wilson couldn't have been any more different as presidents. While Kennedy was known for his charisma, Wilson was a bookish acadmic. And for better or worse, we can thank Wilson for the creation of the Federal Reserve.
I suppose if I have to liken Kennedy-Wilson to one president or the other, I'd have to compare it to JFK. It's a glamorous real estate investment company that's headquartered in Beverly Hills.
Kennedy-Wilson stock hasn't performed particularly well of late. While it rebounded sharply from its selloff in January and early February, it's still down about 25% from its late 2014 high.
KW has posted pretty uninspiring margins in recent quarters, though it pays a respectable 2.75% dividend
Presidential Stocks: Ford Motor Company (F)


Gerald Ford didn't get a lot of respect as president. He's best known for letting Nixon off the hook for Watergate. He also holds the distinction of being the only person to serve as both president and vice president without ever actually being elected to either office. (He was appointed as veep when Spiro Agnew resigned and as president 10 months later when Nixon resigned.)
Yet, Ford Motor Company (F) is a stock I would definitely vote for. And in fact, I've been long the stock for months.
In an otherwise expensive market, auto stocks are about as cheap as I've ever seen them. Ford trades for a ridiculous 7 times earnings. It also yields an impressive 4.5% in dividends with plenty of room for dividend growth.
Americans have been postponing new car purchases for years, and as a result the average age of American cars keeps creeping up. Today, the average car on the road is nearly 12 years old. So come what may in the economy, demand for American autos should be fairly robust for years to come.
Presidential Stocks: Carter's Inc. (CRI)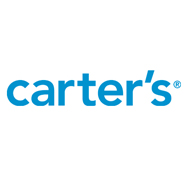 Poor Jimmy Carter gets even less respect than Gerald Ford, whom he succeeded as president. Carter's presidency was best remembered for runaway inflation, the Iranian hostage crisis, and that unfortunate sweater he wore during a fireside speech encouraging Americans to turn the thermostat down. But Carter wasn't all bad. Some of the reforms and deregulation that Reagan is known for actually started under Carter's administration.
Regardless, Carter's, Inc. (CRI) is a stock you ought to keep on your radar. It's one of the biggest makers of baby clothes in the world. That hasn't been a great business to be in lately, as American births have been trending downward since 2008. But with millennials starting to enter their family formation years, I expect Americans births to start ticking up again, and soon. And when they do, you can bet that you'll see a sustained bump in sales for Carter's and its peers.
Presidential Stocks: Cleveland BioLabs, Inc. (CBLI)
I'll be straight with you: I wouldn't touch Cleveland BioLabs (CBLI) with a ten-foot pole. But I needed another company with a presidential name, and this is the best I could do. (For crying out loud, this is an article picking stocks based on their sharing a name with a former president. What do you people want from me?)
Grover Cleveland was the only president in history to serve two non-consecutive terms in office. He was also an underrated president you don't hear too much about. He was known for opposing government waste and patronage politics and actually practiced limited government rather than just banging on about it like most politicians these days.
Cleveland BioLabs, however, is a biotech company with a market cap of just $22 million. I can't in good faith recommend a stock this small. But it's worth noting that the stock appears to have bottomed out in early May and is actually enjoying something of a rally.
Charles Sizemore is the principal of Sizemore Capital, a wealth management firm in Dallas, Texas. As of this writing he was long F and JNJ