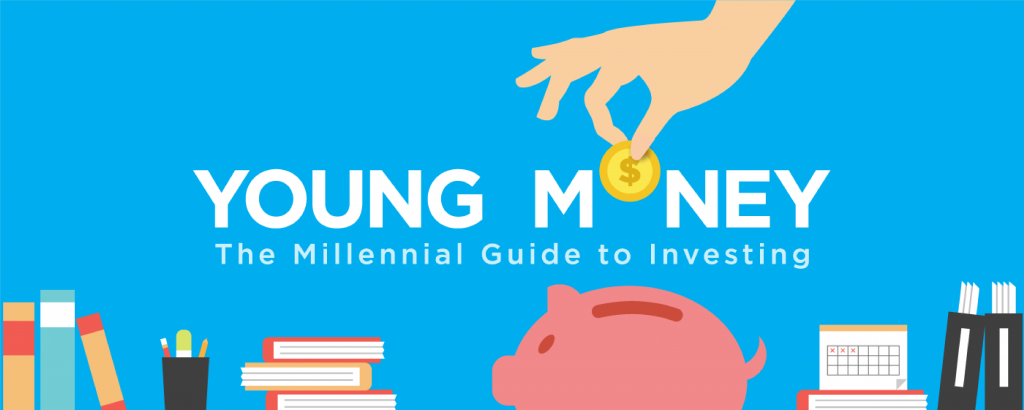 While today's generation of young professionals may be more known for selfies than success, that doesn't mean there aren't some shining stars in the group. In fact, the best young investors working their way to the top today are quite an impressive crop of human beings.
You'll be excused for rolling your eyes at that claim, especially since disgraced 33-year-old former pharma executive Martin Shkreli is probably the most memorable wealthy young investor of the past year.
But one Shkreli does not a generation make. Here we focus on seven of the top young investors making a killing — and all without being federally indicted for fraud!
Wall Street Millennials: Vlad Tenev, 28, co-founder of Robinhood
Not frequently do you find a millennial driving change in the financial sector. But at 28, Vlad Tenev is doing exactly that. He co-founded Robinhood, a mobile investing app that lets you trade stocks (and in small amounts) for no charge.
So how can a zero-fee brokerage like Robinhood make money? Well, Tenev won't be reinventing the wheel there: Robinhood keeps all the interest on the leftover cash in its customers' accounts, which it rolls into liquid, interest-bearing assets. On top of that, Robinhood charges interest to investors who want to trade on margin — just like any other brokerage.
The brilliant part of this business model is the sacrifice of trading fees, which typically run between $6 and $10, even at discount brokerages.
Wall Street Millennials: Chris Drose, 21, Founder at Bleecker Street Research
What Chris Drose has done thus far in his life is nothing short of remarkable. At 21, he's barely allowed to drink but he's founded one of the better-known and respected research firms in the industry.
Drose got his Street cred in summer 2015, when Bleecker Street Research (which at the time he claimed was only him) published a critical and revelatory piece about AAC Holdings Inc (AAC), causing shares to tumble by as much as 50% in a single day.
Shares have still not even flirted with recovering, and the market seems to agree that Drose's research — despite him being only a college senior at the time — was on point.
Wall Street Millennials: Sean Rad, 29, Co-Founder and CEO at Tinder
Few companies epitomize the millennial generation as fully as Tinder, the mobile dating app that has made the whole "right swipe" and "left swipe" part of the lexicon. Sean Rad co-founded the company back in 2012 at a startup incubator called Hatch Labs, which IAC/InterActiveCorp (IACI) owns a majority interest in.
As online dating continued to gain steam, IACI decided to spin off its impressive portfolio of online dating companies last year into Match Group Inc (MTCH), an amalgam of Match.com, Tinder, OkCupid, PlentyOfFish, and several other services.
A few weeks ago, MTCH reported phenomenal first-quarter earnings and revenue figures that beat Wall Street expectations, driven largely by the meteoric growth of none other than Rad's Tinder. MTCH stock soared 30% in six trading days following the news.
Wall Street Millennials: Stephen Curry, 28, Two-Time NBA MVP, Charlottean
You might have heard of Stephen Curry: He's been taking over the National Basketball Association recently, re-writing the record books as he blazed his way to two consecutive MVP awards.
While it was Curry's silky smooth jumper, next-level ball-handling skills and general command of the game of basketball that earned him millions, he's also a prominent Under Armour (UA, UA.C) shareholder by virtue of his sponsorship deal with the Nike (NKE) competitor.
After initially signing with Under Armour for $4 million a year in 2013, the company re-signed the perennial All-Star in 2015 for a deal that runs through 2024 and gives him an equity stake.
If it keeps up, Curry's spectacular play will make his UA stock position worth much more than it currently is: Under Armour's footwear revenue jumped 64% higher in the first quarter, driven largely by sales of Curry's kicks.
Wall Street Millennials: Lauren Freedman, 28, Realtor
As much as we'd all like to set records, become world-famous and have our own shoe line, it's just not in the cards for most people, you know? That's where the feats of young investors like Lauren Freedman can be really inspiring.
Freedman isn't so much Wall Street as she is real estate dynamo. RealtorMag tells her story: Inspired by her mother (an appraiser), Lauren Freedman of North Haven, Connecticut bought a condo (co-signed by her mom), did the renovations and then realized she wanted to be a realtor when she ended up doing more work than the realtor did.
Two years later, she became a realtor, and her investments in the real estate market have really paid off: Last year, her individual sales volume was $16.7 million, as she's proven herself an important cog in the vital economic indicator that are existing home sales.
Wall Street Millennials: Kristin Smith, 28, Realtor
Who would've thought that so many millennials would be making their early fortunes in real estate — the very sector of the economy that, when it imploded, devastated their initial career prospects?
Well it's happening, believe it or not. Like Lauren, Kristin Smith is a young woman with a lot of drive and a passion for real estate. Her RealtorMag profile notes that one secret to her success is actually Facebook (FB), which Smith uses instead of business cards.
"They are seeing me serve my community, serve my association, and sell homes. If I can connect with them on Facebook, they are in constant contact with my brand: Me," she says.
Smith is just as ambitious when it comes to investing: She wants to own 20 rental properties by the time she's 40. That's not an unattainable goal — especially considering she's already got five to her name.
Wall Street Millennials: Evan Spiegel, 25, Co-Founder and CEO of Snapchat
A list of the top young investors simply wouldn't be complete without Evan Spiegel, the 25-year-old co-founder and CEO of Snapchat.
Worth $2.1 billion in 2015, Spiegel is by far the wealthiest individual on this list, although his wealth is far more illiquid than, say, Steph Curry's millions of dollars in cash and Under Armour stock. That's because Snapchat isn't public yet, so its value changes every time it raises money from private equity investors.
While that illiquidity is one of the worst things about private markets, Spiegel's decision not to "exit" his Snapchat position — by cashing out and selling the company for $3 billion in 2013 to Facebook — was brilliant.
With news that Snapchat is now raising money at a $20 billion valuation, it's safe to say that as things stand today, Spiegel made the right call.
As of this writing, John Divine was long MTCH stock. You can follow him on Twitter at @divinebizkid or email him at editor@investorplace.com.