It looks like Amazon.com, Inc. (AMZN) service Amazon Prime is more of a threat to Netflix, Inc. (NFLX) than either NFLX CEO Reed Hastings or Netflix stock investors would care to admit. AMZN investors, however, are likely nodding along in agreement with the recent note sent out by Bernstein Research.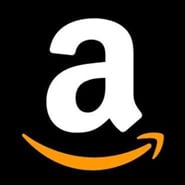 Bernstein notes that while a large portion of Amazon Prime users also subscribe to Netflix, there is a "small, but significant" group who do not.
Specifically, 17% of Amazon Prime users in the U.S., or 7 million households, are not watching Orange Is the New Black, or any Netflix offering for that matter.
"Amazon Prime Video started as a sub-standard additional feature of Amazon's Prime membership, but is quickly becoming a bona fide SVoD offer," said Bernstein. "Although Amazon Prime Video is largely dismissed as a competitor to Netflix by Netflix management and bullish Netflix investors, we think this complacent view is misguided."
The theory goes that Netflix will have a hard time adding subscribers who already have their needs met by competitors. And, aside from Prime, Netflix is facing a much more intensifying landscape of on-demand video services as well as attempts at thwarting cord-cutting from traditional cable supplies — such as Hulu and Xfinity X1 from Comcast Corporation (CMCSA).
And let's not forget about upcoming offerings from Alphabet Inc (GOOG, GOOGL) and Apple Inc. (AAPL). That makes it all the more difficult for NFLX to meet consensus estimates for subscriber growth.
What's more, Netflix's recent price hike would likely turn even more people off to the service, as the No. 2 reason for people not subscribing to Netflix is that it's "not worth the price."
All told, Bernstein is rating AMZN stock with "outperform" and a 12-month price target of $1,000; Netflix is expected to "underperform," with a 12-month target of $62.
Sure enough, NFLX has underperformed Amazon stock spectacularly for the year so far, shedding 21% to Amazon's 6.4% gain.
But we'll know a lot more when Netflix reports earnings on July 18.
As of this writing, John Kilhefner did not hold a position in any of the aforementioned securities.
More From InvestorPlace