According to ETF.com, there are 1,388 U.S.-listed equity exchange-traded funds. That's a massive number of options for anyone to pick through to find a handful of winners. Some of them absolutely shouldn't exist, but that's the beauty of America, which is home to some great ideas — like the S&P 500 — and some not-so-great ones.
Like people, there are some really weird ETFs out there; some you should steer clear of and others you want to embrace and welcome into your world despite their apparent zaniness.
The newest ETF to hit the street is the ETF Industry Exposure & Financial Services ETF (NYSEARCA:TETF), a mouthful, I'll grant you, but an interesting concept nonetheless. ETFs are booming, so why not ride the industry's coattails to profits?
"Not only are we seeking to capture the performance of the industry, but we're also looking to bring together many of its leaders to leverage their authority as we monitor, research, and benchmark the category's potential future growth," said Guillermo Trias, CEO of Toroso Investments, the ETF provider, in its press release.
Deciding which ETFs get the thumbs up and which get the thumbs down isn't an easy task, especially if you're considering options that aren't the broader-market variety.
Let me save you some time by identifying seven really weird ETFs to buy now.
Weird ETFs to Buy Now: Stock Split Index Fund (TOFR)

Expenses: 0.55%, or $55 per $10,000 invested annually
The stock split is one of the best signals that management is optimistic about a company's future; that said, it seems like an odd premise for an ETF.
California investor Neil Macneale created the 2 for 1 investment newsletter after reading an article in Forbes magazine in April 1996 by Mark Hulbert that detailed the findings of a Rice University study that showed stock splits outperformed the markets as a whole for up to 36 months after a split.
Ever since, except for a few months when there weren't enough splits to make a qualified choice, Macneale has sold one stock that split 30 months earlier and replaced it with another that had split within six months.
In September 2014, in conjunction with USCF Advisers LLC, the USCF ETF Trust (NYSEARCA:TOFR) was born. Up 8.83% since inception through March 31, TOFR is an ETF whose premise is battle-tested and proven to work.
Weird ETFs to Buy Now: First Trust Dorsey Wright Focus 5 ETF (FV)


Expenses: 0.89%
Most investors probably haven't heard about Dorsey Wright, but the Virginia-based company specializes in technical analysis research with a primary focus on relative strength. They are a momentum investor's friend.
The First Trust Exchange Traded Fund VI (NASDAQ:FV) tracks the performance of the Dorsey Wright Focus Five Index, an index developed by Dorsey Wright that owns the five First Trust sector ETFs with the highest relative strength, hence the name.
Equal-weighted, the index remains the same as long as the five sector-ETFs continue to demonstrate that they will outperform the other First Trust sector ETFs not held in the index. Once a fund fails to keep up its relative strength, another ETF replaces it, and all five rebalance to 20%.
Morningstar gives it a four-star ranking in the mid-cap growth category over the past three years. Although it has underperformed the S&P 500 since its inception in March 2014, long-term it's a great way to play the hottest industries and sectors.
Weird ETFs to Buy Now: WisdomTree SmallCap Dividend Fund (DES)


Expenses: 0.38%
It seems like a bit of an oxymoron for a small-cap ETF to have anything to do with dividend-paying stocks, but every one of the stocks in this fund pays a dividend. As far as I know, it's the only ETF of its kind.
The WisdomTree SmallCap Dividend Fund (ETF) (NYSEARCA:DES) tracks the WisdomTree SmallCap Index Fund, a fundamentally weighted index, that captures the bottom 25% of dividend-paying stocks, by market cap in the larger WisdomTree Dividend Index.
There are currently 689 stocks in the index with small-cap stocks (market caps less than $2 billion) accounting for 60% of the portfolio and mid-cap stocks the remaining 40%. The ETF's largest holding as of April 20 is cigarette manufacturer Vector Group Ltd (NYSE:VGR); VGR has a juicy dividend yield of 7.4%.
Also a four-star fund, according to Morningstar, its long-term performance is very consistent with seven years of positive returns in the last decade. While not cheap at 0.38% annually, you're paying for quality.
Weird ETFs to Buy Now: iShares MSXI Hong Kong ETF (EWH)


Expenses: 0.48%
The last time I checked, Hong Kong was a city, yet here we have what appears to be a country fund. Hong Kong has never been a country — so what gives?
Well, the simple answer is that much like the Fidelity NASDAQ Comp. Index Trk Stk(ETF) (NASDAQ:ONEQ) which tracks the Nasdaq, the iShares MSCI Hong Kong Index Fund (ETF) (NYSEARCA:EWH) tracks the MSCI Hong Kong Index, which is a sampling of large-cap, mid-cap and small-cap stocks listed on the Hong Kong Stock Exchange.
The ETF has 46 stocks, with its top 10 holdings accounting for more than 50% of the fund's $1.6 billion in net assets. Its largest holding is AIA Group, Ltd. (OTCMKTS:AAGIY), one of Asia's largest insurance companies at a 16.7% weighting.
If you believe in the future success of China, precisely, and Asia, more generally, this five-star fund is a good one to own even if it's not a country fund.
Weird ETFs to Buy Now: FlexShares Morningstar US Market Factor Tilt Index Fund (TILT)


Expenses: 0.25%
You wouldn't think anyone would want to invest in an ETF focused on pinball machines, but the FlexShares Trust (NYSEARCA:TILT) proves me wrong.
Just kidding.
TILT doesn't refer to the act of tilting a pinball machine to get the ball to move toward one of your flippers. Rather, it relates to tilting the exposure of the ETF's underlying index to small-cap and value stocks.
TILT tracks the performance of the Morningstar US Market Factor Tilt Index, a collection of 2,529 stocks with market caps between $15 million and $648.6 billion. Small-caps and value stocks get a bigger weighting than if the index was just market-cap weighted. By investing in TILT, you're capturing 99.5% of the investable U.S. equity markets.
The ETF's management expense ratio is a reasonable 0.25% annually with a heavy dose of large-cap stocks (68% of holdings) despite its tilt emphasis. Since its inception in September 2011, TILT has four out of five years of positive annual returns.
I would use it as a core part of your ETF portfolio in place of an S&P 500 ETF.
Weird ETFs to Buy Now: SPDR SSGA Gender Diversity Index ETF (SHE)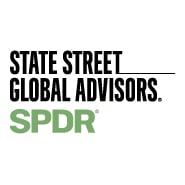 Expenses: 0.2%
As we found out last week with the firing of Bill O'Reilly from Fox News, women have a right to be treated with dignity and respect in the workplace; some men might think there's no room for women in the boardrooms of America, but this ETF thinks otherwise.
The SPDR Series Trust SPDR SSGA Gender Diversity Index ETF (NYSEARCA:SHE) "tracks [the performance of] U.S. companies that are leaders in advancing women through gender diversity on their boards of directors and in management."
The words above aren't mine, but those from the "Investment Objective" section of SHE's summary prospectus. Over the years, I've been a big supporter of women in the C-suite, not because of political correctness, but because it makes good business sense.
Let's face it; men have had plenty of chances over the years to screw up public companies, why not try seeing how women would do if given half a chance.
SHE is an ETF whose time has come and while I think State Street Corp (NYSE:STT) should widen the number of companies considered for inclusion in the index — currently the largest 1,000 U.S. stocks by market cap — it's a good start.
SHE's performance early in its history hasn't been spectacular, but I see this ETF coming on in the years ahead.
Weird ETFs to Buy Now: iShares MSCI Kokusai ETF (TOK)


Expenses: 0.25%
Apparently, Kokusai means "international" in Japanese. Who knew?
When I first saw the word kokusai in the name iShares MSCI Kokusai ETF (NYSEARCA:TOK), I immediately thought it was a Japanese country fund. It's not. In fact, it pretty much invests in every developed market (22 out of 23) in the world except Japan.
The biggest country in the ETF by weighting is the U.S. at 65.2% of the fund's $174 million in net assets. If you add Japan to the mix, the corresponding iShares ETF is the iShares MSCI World ETF (NYSE:URTH), which gives the U.S. top billing with a weighting of 59.7%; Japan's second-highest at 8.5%.
Interestingly, URTH is one basis point cheaper than TOK.
So, regarding capturing the performance of developed markets around the world, it comes down to your belief in the Japanese economy going forward versus the U.S. Performance-wise, the two ETFs are equal over the past five- and 10-year periods.
TOK might have the weirder name, but if it were me, I'd go with the entire 23 developed markets and URTH, but both are solid global ETFs.
As of this writing, Will Ashworth did not hold a position in any of the aforementioned securities.