This year hasn't been too kind to energy stocks. After rebounding from lows not seen in over a decade, the energy sector has spent much of 2017 in a straight shot downwards. Oversupply problems and a lack of demand have crimped share prices for individual equities as well as the energy exchange-traded funds that track them. The sector proxy the Energy Select Sector SPDR (ETF) (NYSEARCA:XLE) is down about 10.5% year-to-date.
But there's a few reasons why investors may want to snag up energy ETFs after their recent drop.
For one thing, energy ETFs are one of the few segments of the market that can be had for below their historical norms. Moreover, their cheapest is furthered when looking at higher overall average oil prices. According to S&P Capital IQ, average 2017 earnings-per-share growth estimates for the sector will come 301% higher than a year ago due to oil's higher price. And so far, that production has come true with several oil bellwethers reporting better than expected numbers.
With the sector still being cheap and seeing EPS improvements, investors may want to make a big bet on energy stocks. With that in mind, here are three energy ETFs to buy today.
Energy ETFs to Buy: Fidelity MSCI Energy Index ETF (FENY)



Expense Ratio: 0.084%, or $8.40 annually for every $10,000 invested
While Fidelity is a powerhouse in mutual funds and retirement accounts, it's a relative newcomer in the world of ETFs. But that doesn't mean it doesn't have plenty of star power and one of those could be one of the best energy ETFs to buy.
The Fidelity MSCI Energy Index ETF (NYSEARCA:FENY) is one of the better choices to get broader energy stock exposure. FENY tracks the MSCI USA IMI Energy Index, which holds 118 different energy stocks across up-, mid- and down-stream segments of the industry.
Like many energy ETFs, FENY is a tad bit top heavy with Exxon Mobil Corporation (NYSE:XOM) and Chevron Corporation (NYSE:CVX) dominating at 37% of assets. However, there still is a wide range for energy firms represented.
As for returns, FENY launched about a year ago. It has basically managed to track the rise and then fall of energy stocks pretty perfectly. It's basically flat over the last 52-weeks. The reason for the slight gain is what makes FENY the best energy ETF to own: It's super cheap.
FENY is the lowest broad-based energy ETF you can own. Expenses come in at 0.084%. For every $10,000, it'll cost you around $8 to own FENY. Add in free trading from Fidelity and you have one of the best deals for all-around energy stock exposure.
Energy ETFs to Buy: iShares U.S. Oil Equipment & Services ETF (IEZ)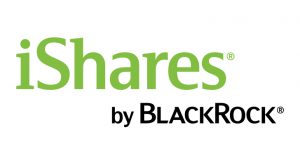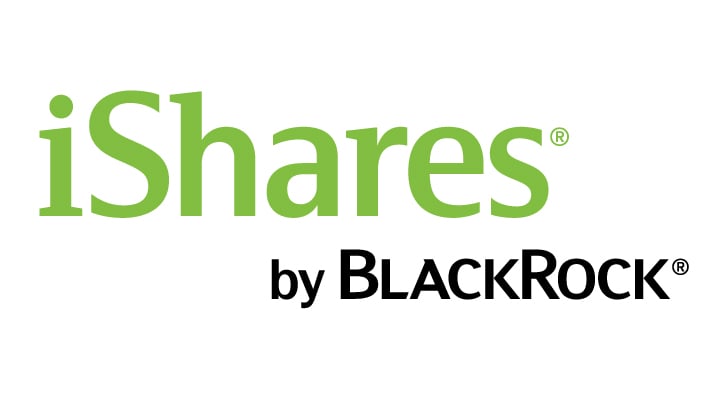 Expense Ratio: 0.44%
It takes a lot of technical know-how to tap into North America's fastest growing shale regions. And that know-how doesn't necessarily come cheap.
With rig counts finally starting to rise, the oil service stocks could be a great win for investors. Perhaps even more so as leading service firms like Halliburton Company (NYSE:HAL) and Schlumberger Limited. (NYSE:SLB) have continued to see big demand for their efficiency and time saving products.
Which is why the iShares U.S. Oil Equipment & Services ETF (NYSEARCA:IEZ) could be a great ETF to buy. The fund tracks 37 different equipment and services firms, including giants like HAL and SLB as well as offshore drillers, fracking firms, drilling equipment providers and even odd balls like Oceaneering International (NYSE:OII). Basically, if you need it to tap an oil well, it's in IEZ.
But the focus on equipment has been a volatile ride to say the least. The ETF seems to fluctuate between gains and losses quite rapidly. But considering how cheap and great energy stocks earnings could be, IEZ could have another banner year.
Energy ETFs to Buy: First Trust ISE Revere Natural Gas (ETF) (FCG)



Expense Ratio: 0.60%
If crude oil has been through tough times, then natural gas is an absolute wreck. The fuel can't catch a break at least in the near-term. But the long-term, its dominance is assured as the primary way we fuel of electricity and power demands.
And that could make the First Trust ISE Revere Natural Gas (ETF) (NYSEARCA:FCG) a powerful tool for portfolios.
FCG focuses on firms that derive a substantial portion of their revenues from the exploration and production of natural gas. The ETF's 36 holdings read like a who's who of the sector with top holdings including stalwarts like Range Resources Corp. (NYSE:RRC) and Devon Energy Corp (NYSE:DVN). Even better is that the ETF uses a modified equal-weighting scheme to allow smaller firms to shine just as much as the big boys.
So far, that varied exposure to small-caps, mid-caps and large-caps hasn't really helped investors. Since the fund's inception back in 2007, returns for FCG have been abysmal. The energy ETF recently underwent a reverse split because the drop had been so dramatic.
But investing is a long-term game and the vast bulk of the firms in the index do produce some shale oil and natural gas liquids, which should help on the profit front. In the end, FCG might have the most to gain as energy prices rise and better earnings head the energy stocks' way.
As of this writing, Aaron Levitt did not hold a position in any of the aforementioned securities.