In the event you've been on vacation and haven't noticed, energy ETFs are bouncing off of oil's recent low. But it's not too late to buy shares, especially if you're dollar-cost averaging.
If you're like many investors that have bought energy ETFs in the past few years, you probably saw an opportunity to pick up shares at discount prices, at least in terms of historical averages, once crude oil fell below $50 about two years ago.
Although prices for energy ETFs have jumped in recent trading days, now can still be a good time to average your long-term costs down.
And although prices for oil and energy ETFs will likely remain volatile for the foreseeable future, the energy sector can be a good diversification tool and long-term play for a diversified portfolio.
With that background in mind, we put together three of the best energy ETFs to buy now while oil prices are still relatively low.
Energy ETFs to Buy: Energy Select Sector SPDR (ETF) (XLE)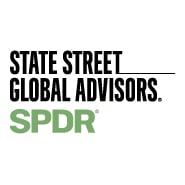 Expenses: 0.14%, or $14 annually for every $10,000 invested
The largest energy ETF on the market, Energy Select Sector SPDR (ETF) (NYSEARCA:XLE), can be a great go-to fund for investors wanting broad exposure to the energy sector.
XLE tracks the Energy Select Sector Index, which covers large-cap energy sector stocks within the S&P 500 index. Shareholders get focused exposure to companies in oil, gas, energy equipment and related industries.
Therefore, you'll see big energy names, such as Exxon Mobil Corporation (NYSE:XOM), Chevron Corporation (NYSE:CVX) and Schlumberger Limited. (NYSE:SLB) in the XLE portfolio.
Energy ETFs to Buy: Vanguard Energy ETF (VDE)


Expenses: 0.10%
If you're looking for one of the cheapest energy ETFs that's also widely traded, Vanguard Energy (NYSEARCA:VDE) is an outstanding choice.
VDE tracks the MSCI US Investable Market Energy 25/50 Index, which covers about 135 energy sector stocks. Like XLE, VDE's top holdings include energy giants, XOM, CVS and SLB.
Other than its low expense ratio, VDE's primary distinction in comparison to some of the other large energy ETFs is that the portfolio is more broadly diversified (compare VDE's 135 holdings to XLE's 35). For this reason, VDE is the energy ETF for investors looking for cheap and broad exposure to the energy sector.
Energy ETFs to Buy: iShares U.S. Oil & Gas Exp.(ETF) (IEO)


Expenses: 0.44%
Investors that are willing to take more risk for potentially higher returns with an energy ETF will want to check out iShares U.S. Oil & Gas Exp.(ETF) (NYSEARCA:IEO).
IEO tracks the Dow Jones U.S. Select Oil Exploration & Production Index, which includes about 15o U.S. energy sector stocks that cover small-, mid- and large-capitalization.
But you won't find the mega-cap energy stocks like XOM and CVX, which are top holdings in many of the largest energy ETFs. Instead you'll find stocks like IEO top holdings ConocoPhillips (NYSE:COP), EOG Resources Inc (NYSE:EOG), and Phillips 66 (NYSE:PSX). This mix can juice returns, although with more market risk compared to energy ETFs like XLE and VDE.
As of this writing, Kent Thune did not personally hold a position in any of the aforementioned securities, although he holds XLE in some client accounts. Under no circumstances does this information represent a recommendation to buy or sell securities.