Emerging markets stocks and exchange-traded funds (ETFs) in 2016 showed signs of life for the first time in several years. Those gains have only accelerated in 2017, showing investors there is conviction in the EM trade.
The MSCI Emerging Markets Index — one of the most widely followed gauges of developing-world stocks — is up nearly 30% year-to-date. For context, you could add up 2017's gains for the S&P 500 and the MSCI EAFE Index of developed-market companies, and they still wouldn't add up to the returns produced by the EM benchmark.
Investors are showing plenty of enthusiasm for emerging markets ETFs this year, but there's a misconception that access to the far corners of the earth has to be expensive. In fact, there are several low-cost funds that allow people to track EM stocks for a mere song.
Today, we'll look at three low-cost emerging markets ETFs to buy now.
Cheap Emerging Markets ETFs: Schwab Emerging Markets Equity ETF (SCHE)


Expenses: 0.13%, or $13 annually for every $10,000 invested
The Vanguard FTSE Emerging Markets ETF (NYSEARCA:VWO) is often thought of as the cheapest EM ETF, but in reality, the Schwab Emerging Markets Equity ETF (NYSEARCA:SCHE) is a basis point cheaper. However, while VWO and SCHE both track FTSE Russell indices, these funds are two very different beasts.
Schwab's ETF currently holds a basket of 863 EM stocks — a broad portfolio, but one still more concentrated than VWO's roughly 4,600.
From a geographical standpoint, SCHE — like many EM funds — is most heavily weighted in Chinese stocks, at 26%. That's followed by double-digit allocations to Taiwan (15%) and India (12%), with other significant single-digit weights going to Brazil and South Africa, at about 8% each. Because SCHE tracks a FTSE benchmark, South Korean stocks are excluded because that index provider classifies that nation as a developed economy.
From a sector standpoint, more than a quarter (28%) of the portfolio is invested in financials, with another 17% in information technology … though the lion's share of tech's weight in the fund is allocated to top holdings Tencent Holdings Ltd (OTCMKTS:TCEHY), Taiwan Semiconductor Mfg. Co. Ltd. (ADR) (NYSE:TSM) and Naspers Limited (ADR) (OTCMKTS:NPSND), which command a combined 12% of the ETF's weight.
SCHE is having a monster 2017, up more than 25% year-to-date.
Cheap Emerging Markets ETFs: iShares Core MSCI Emerging Markets ETF (IEMG)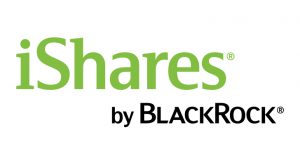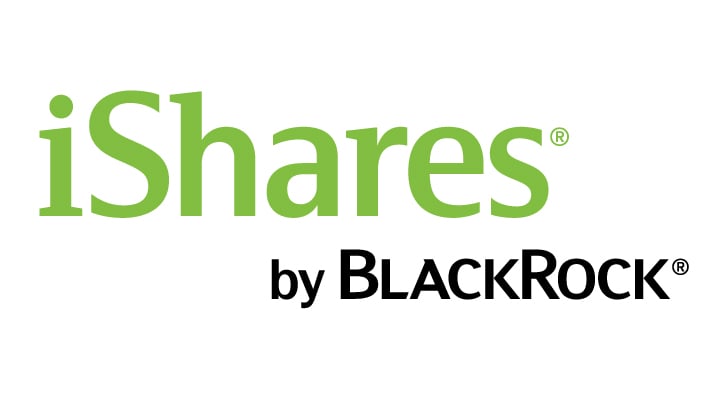 Expenses: 0.14% (includes 1-basis-point fee waiver)
Proving that investors of all stripes — professional and retail alike — enjoy a good deal, the iShares Core MSCI Emerging Markets ETF (NYSEARCA:IEMG) has added nearly $12.3 billion in new assets this year alone.
Only three exchange-traded funds have seen larger inflows year-to-date, and IEMG is now the second-largest EM ETF overall thanks to the massive influx of new assets.
This cheap fund follows the MSCI Emerging Markets Investable Market Index, which should not be confused with its more widely known cousin. IEMG's roster is comprised of nearly 1,900 stocks — nearly double those found in the MSCI Emerging Markets Index.
Chinese stocks make up 27% of the fund, followed by a 15% weight in South Korea and 12.5% in Taiwan. India makes up a significant portion of the fund, too, at 9%. It begins to drop off after that, with no more than 7% weight for the remaining eight countries.
IEMG also is more tech-heavy, with IT making up nearly a quarter of the fund, followed by a hefty 22% weight in financials and 11% in consumer discretionary stocks. Top weights look somewhat similar to SCHE, though there are notable inclusions such as Samsung Electronics and Alibaba Group Holding Ltd (NYSE:BABA).
IEMG is having a similarly productive year, at 26% gains.
Cheap Emerging Markets ETFs: Schwab Fundamental Emerging Markets Large Company Index ETF (FNDE)


Expenses: 0.39%
The Schwab Fundamental Emerging Markets Large Company Index ETF's (NYSEARCA:FNDE) 0.4% fee is well above the pair of funds we've already highlighted. However, that's cheap compared to other smart-beta emerging markets ETFs.
The $1.4 billion FNDE tracks the Russell RAFI Emerging Markets Large Company Index, which "utilizes three fundamental measures of company size: retained operating cash flow, adjusted sales, and dividends plus buybacks." The result is a 340-stock portfolio that's geographically concentrated in five countries — South Korea (20%), China (17%), Taiwan (13%), Brazil (12%) and Russia (12%).
Alternative weighting methodologies do work, but there often is an element of timing involved with such funds. FNDE is up just 21% year-to-date — great compared to U.S. stocks, but lagging other EM competitors. That's because this Schwab fund is being restrained by a 22% weight in the struggling energy sector.
Still, should energy rebound, FNDE will be in the driver's seat and start to leave its competition behind.
As of this writing, Todd Shriber was long VWO.