It's no secret that exchange-traded funds (ETFs) have taken the investment world by storm. Last year alone, Investment Company Institute reports that ETFs took in more than $473.2 billion in new assets. That's a 67% increase over 2016's numbers. The bulk of that money found its way into core and broad-based products like the iShares Core S&P Total U.S. Stock Market ETF (NYSEARCA:ITOT) or Vanguard FTSE Developed Markets ETF (NYSEARCA:VEA).
However, there were plenty of new funds issued as well — nearly 270 according to Morningstar Inc's database.
And some of those ETFs, as well as the few launches so far in 2018, are already looking like great plays for investors. Usually, it takes time for a new ETF to catch on with investors. But for these funds, investors may want to consider adding them now or at least watching them for a while. They have the goods to potentially power portfolios for a long time.
With that, here are five new ETFs to watch in the new year.
New ETFs to Watch: iShares U.S. Dividend and Buyback ETF (DIVB)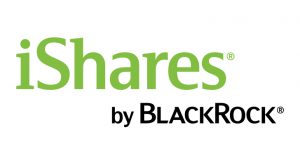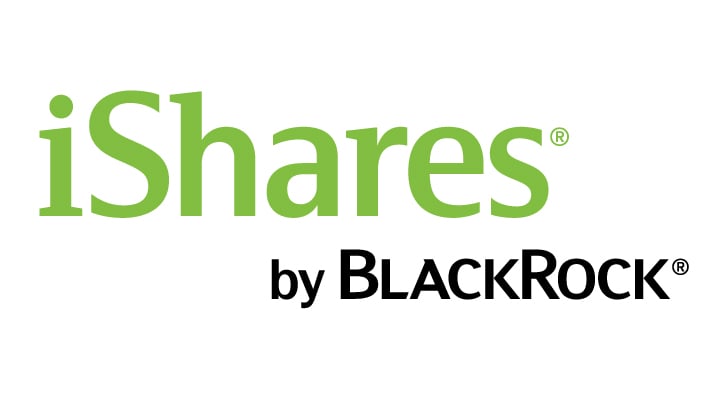 Expenses: 0.25%, or $25 per $10,000 invested annually.
Released under the radar during the hustle and bustle of the holidays, the iShares U.S. Dividend and Buyback ETF (BATS:DIVB) could be one of the best plays for the upcoming year or years. That's because it tracks one of the biggest beneficiaries of upcoming tax reform.
The new Republican tax plan provides corporations with lower taxes as well as a way to repatriate plenty of their overseas cash holdings back to the U.S. If history is any guide, much of that cash will be going back into investors pockets via buybacks and dividends.
That's wonderful news for DIVB, as the ETF tracks the Morningstar U.S. Dividend and Buyback Index. The underlying index holds a basket of U.S. stocks that have the largest dividend or buyback programs in the market. It weights them via dollar value and its 379 holdings are a who's-who of strong shareholder yield companies. Top holdings include Apple Inc. (NASDAQ:AAPL) and Home Depot Inc (NYSE:HD).
With expenses of just 0.25%, or $25 per $10,000 invested, DIVB makes an inexpensive way to play the biggest trend of the new year.
New ETFs to Watch: ETFS Bloomberg All Commodity Strategy K-1 Free ETF (BCI)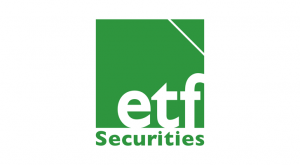 Expenses: 0.29%
With rising inflation and global growth, natural resources have been getting plenty of attention from investors these days. But commodity ETFs have been a huge drag for portfolios. Part of that comes from how they were initially structured.
Most commodity funds use future contracts and therefore are structured as partnerships. That means you'll get a pesky K-1 form and not a 1099 come tax time. Even worse is that because of this, you may actually owe taxes on the fund even if you haven't sold a single share or are sitting on a loss. And this doesn't even include their high costs.
But the recently issued ETFS Bloomberg All Commodity Strategy K-1 Free ETF (NYSEARCA:BCI) is different.
The ETF doesn't own commodity futures directly but owns shares in a Cayman Island subsidiary that does. That allows it to offer a 1099 statement to Uncle Sam. Secondly, the ETF's underlying index is a solid bet on commodities because uses a dynamic roll schedule to limit contango/backwardation. And finally, it's low cost at 0.29%. That's the lowest expense ratio out of any commodity fund.
All in all, BCI could be one of best new ETFs to use in your core alternatives portfolio for 2018 or beyond.
New ETFs to Watch: Vanguard Total Corporate Bond ETF (VTC)
Expenses: 0.07%
It's easy to understand why Vanguard took in the bulk of new money into ETFs. The firm's low-cost and broad mantra has resonated in a big way with investors big and small. An of the funds gathering a hefty bit of those flows has been the Vanguard Total Corporate Bond ETF (NYSEARCA:VTC).
For years, Vanguard has offered a variety of corporate bond ETFs — Vanguard Short-Term Corporate Bond ETF (NYSEARCA:VCSH), Vanguard Intermediate-Term Corporate Bond ETF (NYSEARCA:VCIT) and Vanguard Long-Term Corporate Bond ETF (NYSEARCA:VCLT). These three funds allow investors to hone in on various maturity/duration profiles. That's great. But if you wanted a broader choice, you either had to visit another provider or buy all three.
Vanguard's solution is VTC.
Rather than own a basket of corporate bonds, VTC is an ETF of ETFs. That is, it owns shares in VCSH, VCIT, and VCLT. This provides access to the universe of corporate bonds and since it invests in other Vanguard funds, VCT is as low cost as they come. Expenses currently clock in at 0.07%.
For investors looking to add a dash of corporate debt to their portfolios, VCT makes a compelling choice.
New ETFs to Watch: JPMorgan U.S. Quality Factor ETF (JQUA)
Expenses: 0.12%
With the market's rally starting to look a bit long in the tooth, investors should be reaching for those stocks that actually have some substance behind their earnings. You need real drivers for profit.
That's where the new JPMorgan U.S. Quality Factor ETF (NYSEARCA:JQUA) can help.
The ETF bets on companies with strong quality and profitability characteristics. What does that really mean? Wall Street defines quality as firms with lower levels of debt, high return on equity, positive profit growth trends and steadily growing revenues. Basically, all the stuff we should be looking at anyway, but forget to when the bull is raging. JQUA makes adding a dose of these stocks easy.
Currently, 237 stocks in the Russell 1000 meet J.P. Morgan's definition of "quality." But using the new ETF, investors have the ability to stay invested during the current bull market, while potentially reducing many of the nasty side-effects when the bear starts to growl.
And with an ultra-low 0.12% expense ratio, adding JQUA is beyond affordable for portfolios.
New ETFs to Watch: First Trust SMID Cap Rising Dividend Achievers ETF (SDVY)



Expenses: 0.6%
Many investors looking for income tend to ignore mid- and small-cap stocks. Often, the idea is they are riskier and only for growth purposes. However, nothing is farther from the truth. The market segment offers plenty of great dividend payers and dividend achievers.
Tapping into that is the First Trust SMID Cap Rising Dividend Achievers ETF (NYSEARCA:SDVY).
SDVY tracks 100 small- and mid-cap stocks with a history of raising their dividends and that have all the right metrics to continue to do so into the future. The ETF's underlying index will use screens for metrics like payout ratios, debt levels and yield to find those stocks that have the best combination of dividend growth in the market cap segment.
For investors, this provides a powerful way to tap into these faster-moving stocks, but get some sort of dividend protection and income. Given the current high-priced stock environment, that could be a great way to protect your portfolio and seek growth.
As of this writing, Aaron Levitt did not hold a position in any of the aforementioned securities.