The past several months have been pretty good ones for the overall market, even with the stumble early this year. And software stocks especially have had an amazing, long-lived run. The S&P 500 Software and Services Index is up nearly 20% year-to-date, higher to the tune of 33% for the past twelve months, and up an incredible 390% from its 2010 low. These names have been the unsung workhorses of the recovery effort coming out of 2008's subprime crisis.
And yet, as far as these stocks have come, plenty of them still have room to run ahead. The trick is simply finding the right ones.
To that end, here's a rundown of the market's top software stocks to buy as August prepares to turn into September. Some are familiar, while others are a little more off-the-radar. In all cases though, there's at least one solid bullish argument. In no particular order…
Software Stocks to Buy: Nuance Communications (NUAN)
Nuance Communications (NASDAQ:NUAN) isn't a household name, though it's entirely possible you've been a beneficiary of its know-how without even realizing it. The company offers a wide array of solutions ranging from customer-engagement tools to voice-to-text products to smart-car technologies.
Despite the clear marketability of each of those solutions, Nuance isn't exactly growing by leaps and bounds. Revenue is projected to grow by only 4% this year, and then only 3% next year.
What Nuance lacks in raw growth power, however, it makes up for in steady, reliable earnings growth. Earnings are projected to roll in at $1.13 per share this year, up from last year's $1.05, and reach $1.22 per share next year. Consistency counts for something.
Software Stocks to Buy: Microsoft (MSFT)
Microsoft (NASDAQ:MSFT) isn't a name that needs an introduction. It has been the name behind the world's most recognizable operating system for more than a couple of decades now, and it has made a big splash in the world of cloud computing. Last quarter alone it did $9.6 billion worth of cloud business, up 23% year-over-year, on the heels of its popular Azure cloud-management platform.
The company is simply ready for the future, which will clearly be cloud-based.
MSFT stock won't come cheap, to be clear. Trading at a forward-looking P/E of 22.4, it's pushing the limit of what people feel comfortable paying relative to profits. On the other hand, the old saying "you get what you pay for" applies here as much as it does anywhere else. You should be willing to pay up for quality.
Software Stocks to Buy: FireEye (FEYE)
There was a time not that long ago when the market was wondering if FireEye (NASDAQ:FEYE) would ever be able to turn an actual profit. The cybersecurity company was spending heavily on acquisitions, remaining stuck in the red.
As it turns out though, it was all part of a bigger master plan. FireEye had to assemble all the pieces of a robust suite of products. Then, when company founder Kevin Mandia returned to the helm in 2016, all those different acquisitions were packaged together into one cloud-based platform called Helix that's "rented" rather than outright bought as a one-time purchase.
That appeared to be the tweak the company needed. FireEye is on track to swing from last year's loss of sixteen cents per share to a gain of three cents per share this year. Next year should be even more profitable.
Software Stocks to Buy: ServiceNow (NOW)
Almost any kind of software an organization needs, ServiceNow (NYSE:NOW) can deliver it. Human resources, customer service, app-development and more, the company does it.
Industry insiders have taken notice too. Last week, IT research outfit Gartner declared that ServiceNow was one of only a handful of IT service management leaders, pointing out the "completeness of [ServiceNow's] vision" and its "ability to execute."
Gartner's Magic Quadrant methodology rates several industries' players on their aforementioned vision and execution capabilities. The hope of all companies under the microscope is to rank well for both categories, earning a spot in the quadrant where both overlap. Doing so, as ServiceNow did, is a considerable accolade.

Software Stocks to Buy: Adobe Systems (ADBE)
Think Adobe Systems (NASDAQ:ADBE) is just PDFs and Photoshop? Think again. The software giant has become so much more than those well-known-but-aging technologies. Adobe Systems offers a full-blown suite of marketing and business management tools, and increasingly drives recurring revenue with them by allowing customers access via the cloud.
It's called the Experience Cloud for good reason. The platform allows for customized solutions tailor-made for each and every customer, ranging from what they see on the web to what they may need with an in-person visit to how they prefer to interact with an organization when using that company's app. And, the Experience Cloud suite offers a powerful analytics tool to help client companies measure and evaluate practically everything they do in the digital arena.
There's a reason the top line has grown every quarter since the middle of 2014.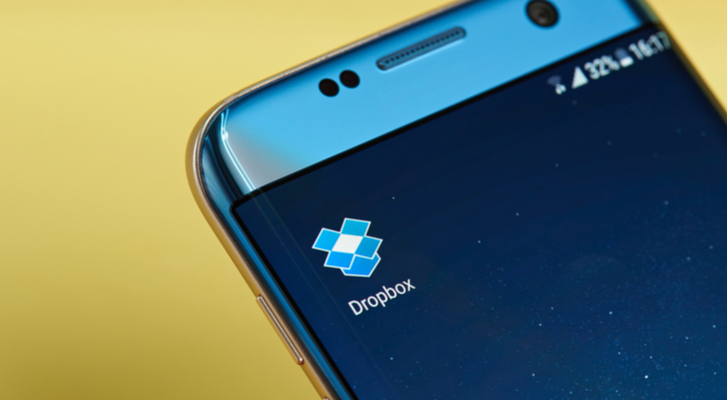 Software Stocks to Buy: Box (BOX)
The last two years have been phenomenal, and vindicating, ones for Box (NYSE:BOX) shareholders. After getting off to a rough start following its 2015 IPO, BOX shares finally hit bottom in June of 2016. Since then, they're up more than 150%, and still going strong.
The content management and file-sharing outfit isn't yet profitable, to be clear. The pros believe it will lose 18 cents per share this fiscal year.
So why, pray tell, has Box earned a spot on a list of the market's top software stocks to buy? This year's 20% revenue growth and next year's expected growth of 21% should facilitate a 2019 swing to a profit. Analysts are modeling earnings of six cents per share. It's not much, but it's a start.
Software Stocks to Buy: SS&C Technologies Holdings (SSNC)
SS&C Technologies Holdings (NASDAQ:SSNC) is yet another provider of business software, but this one's got a very specific focus … it caters to the unique needs of the financial services industry. Banks, brokers and insurers have all tapped SS&C Technologies.
There is a two-edged sword to contend with here. That is, SS&C forever seems to be in acquisition mode, obscuring its actual fiscal success. Already this year it has closed on purchases of DST Systems and CACEIS, and it will soon own Eze for a price of $1.45 billion.
Yet, credit has to be given where it's due. SS&C Technologies has gotten very, very good at acquisition selection and integration. It has also had little trouble leveraging all of its assets as client-attraction and retention tools. Velocity Commercial Capital just signed on as a customer.
Software Stocks to Buy: National Instruments (NATI)
Where SS&C Technologies takes aim at the financial services world, National Instruments (NASDAQ:NATI) specializes in a completely different software arena. This company targets scientific laboratories and R&D organizations, offering testing, measurement and control solutions. It's not just software, to be clear. National Instruments sells hardware and software together, both custom-built from the ground up to work together to make the most out of the company's LabVIEW platform … a software suite.
However it's classified, the business model works. Though rapid-fire growth isn't in the cards, its slow and steady sales and earnings growth has become hyper-reliable. Its dividend, and dividend-growth in particular, isn't anything to shrug off either. Ten years ago investors were annually collecting 23 cents per share. Now they're pocketing 89 cents per share, the the payout is still trending higher.


Software Stocks to Buy: Oracle (ORCL)
No one really denies that database giant Oracle (NYSE:ORCL) mostly missed the advent of the cloud. Though it's trying to play catch-up now, it's miles behind its competitors. Rumors of the company's death, however, have been highly exaggerated.
That's not necessarily easy to see given its June quarterly earnings report. ORCL shares plunged to a new 52-week low on disappointing guidance, despite the revenue and earnings beat, and despite the 3% improvement in year-over-year sales.
What's largely being overlooked here, though, is that Oracle is in the midst of a major transition. As Wedbush analyst Steve Koenig commented of the recent earnings report and guidance, shareholders should soon benefit from "greater customer clarity on their pathway to the cloud with bring-your-own-license (BYOL) should help license sales and next-generation IaaS activity."
Software Stocks to Buy: RealPage (RP)
Last but not least, add RealPage (NASDAQ:RP) to your list of software stocks to buy sooner than later.
RealPage, in simplest terms, offers rental real estate management software. The description doesn't do the company justice though. The RealPage interface can serve as a command center of sorts, allowing landlords and building owners to optimize all facets of managing facilities … large and small. Budgeting, receivables, property optimization and website maintenance are just some of the tools the platform offers.
Whatever the company is, the business model works. The top line has grown steadily every year since 2010, and the bottom line has recently been positive more often than not. Property managers are increasingly seeing the value of a one-stop solution, and with demand for rentals on the rise again thanks to unaffordable or unavailable housing, RealPage is in an increasingly enviable position.
As of this writing, James Brumley did not hold a position in any of the aforementioned securities. You can follow him on Twitter, at @jbrumley.