This article is a part of InvestorPlace.com's Best ETFs for 2020 contest. The InvestorPlace Staff's pick for the contest is the AdvisorShares Vice ETF (NASDAQ:ACT).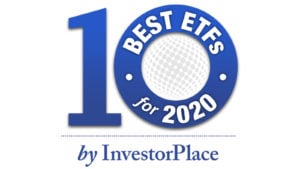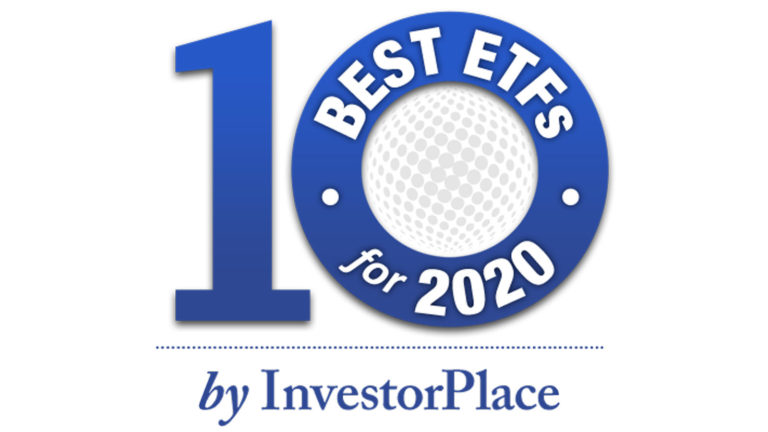 This year was a peculiar one for marijuana stocks. Early on, hopes (and stocks) ran high on the idea that major growth was guaranteed in the cannabis space. But numerous factors have since put a dent in that thesis … at least in the short term.
In 2019, marijuana stocks and other substance-based vice stocks faced issues of oversupply, quality control and negative health implications, which led many investors to question their investment viability this year.
But, despite the disappointment in 2019, I am cautiously optimistic about a comeback in some vice stocks in 2020. This is why I have picked the AdvisorShares Vice ETF (NASDAQ:ACT) for this year's Best ETFs contest.
The core idea behind this exchange-traded fund is that in good times or bad, people will always seek "sinful" indulgences like pot, alcohol and tobacco. Its emphasis on "recession-resistant" areas makes it particularly promising for those who might be concerned that we're headed for more dreary times. But it doesn't need a recession to be successful, as the vices it promotes will always be appealing.
When looking for the best ETFs to buy it's always important to consider the expenses associated with the investment. Although ACT's design as an actively managed fund adds to its overall expenses — it has a net expense ratio of 0.99%, or $99 annually per $10,000 invested — I see this as a justified cost. It allows its management team to closely monitor the space and adjust its holdings according to shifts within the various industries it embodies. And right now, the marijuana space is particularly volatile.
Furthermore, the success of ACT's management team is reflected in the fact that despite the general pain in many marijuana and tobacco stocks this year, the ETF is up almost 16% year to date.
It has been slowly marching back into the green this year. And I think the outlook on marijuana/tobacco stocks will brighten as investors' expectations come back down to Earth. This more realistic perspective should give it room to run higher next year.
ACT's Holdings Are Packed With Potential
My optimism for ACT's success is also backed by a few other perks.
The U.S. House Judiciary Committee just passed the Marijuana Opportunity Reinvestment and Expungement (MORE) Act to decriminalize marijuana at the federal level. If the MORE Act becomes law, it will be a crucial first step toward the U.S. taking Canada's lead on marijuana legalization. Although it doesn't stand a very good chance of moving forward under the current Senate majority leadership, it's certainly a promising move that will help drive ACT in the right direction.
Luckily for investors who are concerned about too much direct exposure to marijuana stocks, ACT's top three holdings are bio-pharmaceutical healthcare and research companies that aren't strictly based in pot.
These holdings include: Thermo Fisher Scientific (NYSE:TMO), Abbott Laboratories (NYSE:ABT) and Abbvie (NYSE:ABBV). Each falls under the ETF's "cannabis-related" sector allocation, which makes up 32.7% of its vice pie. As mentioned earlier, in addition to cannabis-related holdings, ACT recognizes the staying power of alcohol and tobacco stocks. I like this diversification because it doesn't solely rely on the success of cannabis stocks alone.
Still, the bulk of its tobacco stocks are tobacco companies with cannabis exposure, which make up 17.8% of the ETF's sector allocation. Among ACT's other top holdings are Boston Beer Company (NYSE:SAM), LVMH Moet Hennessy (OTCMKTS:LVMUY) and Philip Morris International (NYSE:PM).
For investors interested in an ETF that is solely focused on marijuana stocks there are other options like the AdvisorShares Pure Cannabis ETF (NYSEARCA:YOLO). But this is a much riskier play given its much less diverse holdings. Given these unpredictable times, I'd rather take a bet on an ETF with significant growth prospects and a decent degree of safety. As an added bonus, it also has a much less cringey ticker than "YOLO."
Bottom Line on ACT
All in all, the ACT ETF has long-term durability with concentrated exposure to select companies related to alcohol, cannabis and tobacco. The evolving landscape of cannabis in particular has the potential to lead to real growth opportunities in 2020 and beyond. As such, the ACT ETF is one of the best ETFs to consider now regardless of whether it ends up winning InvestorPlace.com's ETF contest.
Anna Jacoby is a web editor for InvestorPlace.com. As of this writing, she did not hold a position in any of the aforementioned securities. InvestorPlace Web Editor Robert Waldo also contributed to this article.