[Editor's note: This article is regularly updated to include the most relevant information available.]
As I've said many times before, stocks in the under $5 crowd (or "penny stocks") should be avoided by risk-adverse investors. After all, there's a reason these stocks are below $5, and it's because investors have sold them in bulk to below $5 (no stocks go public at a sub-$5 price tag).
As such, there's usually something "wrong" with these penny stocks, implying tremendous risks, which makes them speculative stocks that should only be considered by those who can stomach volatility. In other words, stocks under $5 aren't for your lunch money.
But if you have money that you're okay with putting at risk, then taking a few bets on some penny stocks can be worth it. After all, buying penny stocks can yield big returns. See wearables maker Fitbit (NYSE:FIT), which went from under $3 to over $6 in a matter of months in late 2019 thanks to an acquisition. Or online insurance marketplace EverQuote (NASDAQ:EVER), which went from $4 to $40 over the course of 2019 as the company's core business gained impressive momentum.
Because these are high-risk, high-reward stocks, the key to success in buying stocks under $5 is picking the right ones to maximize reward potential. It's also important to pick enough of the right ones to spread out the risk. With that in mind, some of the best penny stocks to buy in February include:
Let's take a deeper look at those five of speculative high-risk, high-reward penny stocks, and see why they deserve your attention right now.
Penny Stocks Under $5: OrganiGram (OGI)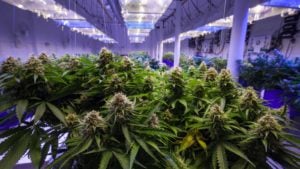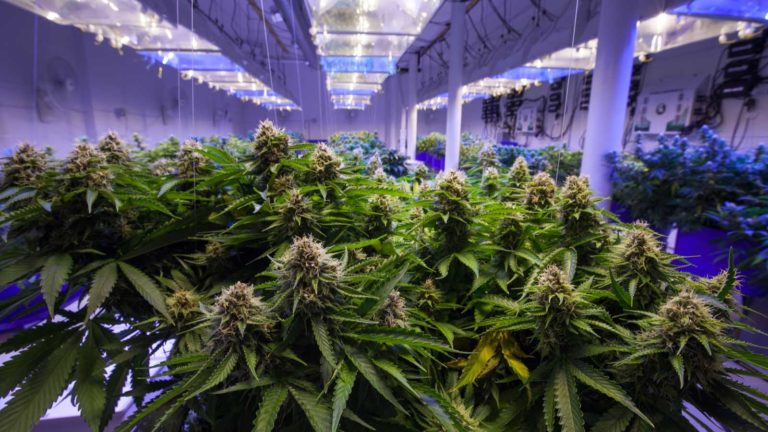 Stock price as of this writing: $2.65
One penny stock which could explode higher in 2020 is small-cap Canadian cannabis producer OrganiGram.
The 2020 bull thesis for OGI stock breaks down into two parts. The first part is that the Canadian cannabis market should swing higher over the next 12 months. Legal cannabis market demand trends should meaningfully improve thanks to the introduction of cannabis 2.0 products like edibles and vapes, as well as the rapid expansion of cannabis retail stores.
For example, Ontario — Canada's largest province by population — is set to issue new store authorizations at a pace of 20 stores per month in 2020 (there's only 27 stores open today), while Quebec is adding roughly two new stores per week. British Columbia and Albert are also set to ramp retail expansion. This robust expansion, alongside the launch of new products, should lead to robust sales growth at across the whole Canadian cannabis industry.
Meanwhile, the second part of the bull thesis is that OrganiGram is well positioned to be one of the fastest rising boats in this market in 2020, thanks to: 1) OrganiGram's broad exposure to the edibles market through its signature chocolate products, 2) the company's relatively low production costs, which will enable them to sell new cannabis products at discount prices, and 3) management's commitment to expense control, which will allow for big revenue growth in 2020 to turn into big profit growth.
So far in 2020, Canada's biggest cannabis producer — Canopy Growth (NYSE:CGC) — reported strong numbers which underscored that all of these trends are indeed materializing. That is, demand, revenue and margin trends are improving.
If these improvements continue, and if OrganiGram improves alongside the rest of the cannabis market, then OGI stock could fly higher from here.
New Age Beverages (NBEV)
Stock price as of this writing: $2.20
Global beverage company New Age Beverages has been plagued by deteriorating fundamentals and financial trends over the past few years. That's why NBEV stock trades at $2.20. But, things could get better in a big way in 2020.
If they do, this stock could soar from here.
As the name would imply, New Age Beverages sells drinks. They've had trouble selling those drinks for several years. But most of these drinks are low-calorie drinks intended for the health-conscious crowd, and demand for such drinks is rising thanks to a secular consumption pivot towards healthier drink options. At the same time, New Age Beverages' drinks are finally gaining national distribution, as the company has recently landed big partnerships with the likes of Circle K, 7-Eleven and Walmart (NYSE:WMT).
So in 2020, New Age Beverages' increasingly relevant drink portfolio will gain more national distribution. That's a recipe for big sales growth.
If New Age can sustain healthy gross margins and drive positive operating leverage alongside that big sales growth — which are admittedly two big "ifs" — then the company will roar into profitable territory. A push into the black will provide strong tailwinds for the stock to soar from current levels.
Nio (NIO)
Stock price as of this writing: $4.10
Chinese premium electric vehicle (EV) maker Nio has been on a roller coaster ride over the past year and a half. It increasingly looks like this roller coaster ride is ready for a sharp upturn in 2020.
Long story short, Nio started selling premium EVs in China in mid-2018. At first, these premium EVs were selling like crazy in China. As the company's deliveries and revenues roared higher, Nio started to remind investors of an early stage Tesla (NASDAQ:TSLA), and Nio stock soared.
Then, in 2019, Nio hit some major turbulence. Escalating U.S.-China trade tensions slowed economic activity throughout China and stalled auto demand. At the same time, China substantially cut its EV subsidy in 2019, leading to doubly depressed demand in China's EV sector. Its delivery trends started to decline. So did revenues and the stock price.
But the growth narrative has picked up steam over the past few months, as strong momentum from the company's new car, the ES6, has breathed growth back into the company's delivery and revenue trends. These trends should continue to improve in 2020, thanks to four major catalysts.
First, U.S.-China trade tensions are easing at the same that China is expanding bank landing capacity, two dynamics which lay the groundwork for improving economic activity and auto consumption in China. Indeed, Citi Research analyst Jeff Chung thinks that China's auto market will "bottom out" in 2019.
Second, China has stated they won't cut the EV subsidy this year. Third, Nio is launching another new car in a few months. Fourth, Tesla is entering the China market, and while that does provide competition, it more importantly creates greater awareness of and demand for premium electric cars. That will provide a tailwind for the company.
Yes, the wildcard here is the coronavirus. But, that wildcard will likely be short-lived. As such, once that headwind passes, Nio stock should roar higher behind improving delivery and revenue trends.
SPAR Group (SGRP)
Stock price as of this writing: $1.25
SPAR Group is a little-known company which provides merchandising solutions to retailers of all shapes and sizes, with a particular specialty in building the shelves in retail stores.
A weirdly unique business, yes. But, this weirdly unique business is actually benefiting from some mega-tailwinds at the moment.
Specifically, as shoppers increasingly migrate online, physical retail stores are being forced to innovate to keep up. That means that they are having to redesign their stores, which means re-doing the shelves. At the same time, there's a lot of consolidation going on in the physical industry world, with bigger players gobbling up little players. When that happens, the big player has to redesign the little player's stores, and yet again, that translates into higher demand for the shelve building services that SPAR Group provides.
It should be no surprise, then, that SPAR's revenues are up 12% year-over-year through the first three quarters of 2019. This double-digit growth should persist for the foreseeable future.
More than that, the company is profitable, earning 15 cents per share so far in 2019, with plenty of room to increase profitability through positive operating leverage.
Yet, despite all that, SGRP stock trades at just $1.25. This is a company which will easily do more than 20 cents in profits per share this year. That's just too low of a stock price, for too big of earnings. In the long run, if SPAR Group keeps turning secular tailwinds into sustained growth, this stock will roar higher from here.
Express (EXPR)
Stock price as of this writing: $4.35
The management team over at apparel retailer Express recently announced a bold turnaround plan, which includes speeding up product launch times, closing stores, and gutting a bunch of expenses. If they pull it off — and I think they can — then EXPR stock could soar from today's $4 price tag.
Things have been ugly at Express for a long time. The company is riddled with negative comparable sales growth, eroding margins, declining profits, and a rapidly dropping stock price. But management thinks that they can right this sinking ship through a few big changes over the next few years.
Those big changes include relaunching the store's loyalty program, doubling down on the Brand Ambassador program, and improving product speed-to-market times by more than 20%. At the same time, management plans to close about 100 stores and cut costs by up to $80 million.
Management predicts that, if done correctly, these changes will enable Express to stabilize sales in the $2 billion range, and improve its operating margin to around 5% by 2022.
Following the unveiling of the bold turnaround plan, Wedbush Securities analyst Jen Redding said he is "incrementally positive" on the long term story unfolding at Express.
I am, too. Express is unique in the apparel retail world in that they make branded clothes for young professionals. This is a necessary niche with enduring demand drivers. Quicker product launch times and better marketing should allow Express to more optimally capitalize on this enduring demand, and lead to sales stabilization. Concurrently, store closures will decrease the expense base, which on top of improved sales trends, will produce a slimmer, better, and more profitable retailer.
If all goes well, my modeling suggests that Express could be looking at over $1 in earnings per share by 2022. That would make today's $4 price tag seem like a steal.
As of this writing, Luke Lango was long SSI, NIO, and PLUG.