What's the market force driving the hottest Robinhood stocks and Reddit stocks? It may have been best summed up by the Wharton Business School's Sasha Indarte, who described it as individual investors congregating on social media and acting on their own, but with a common motive. "They grouped together on Reddit, Discord, Facebook, Twitter and other platforms to drive sharp surges in the stock prices."
The recent surges in GameStop (NYSE:GME) and AMC Entertainment (NYSE:AMC) stocks are good examples. Of course, the rally has been followed by an equally sharp meltdown.
Yet, there are still opportunities for some of the following seven hottest Robinhood and Reddit stocks to see some aggressive price action in the foreseeable future:
Robinhood and Reddit Stocks: TherapeuticsMD (TXMD)
TherapeuticsMD stock, which has moved 36% higher this year, is currently the top name among "100 Most Popular" Robinhood stocks. TXMD stock has also been actively discussed among Reddit stocks with current short interest of 24.53%.
According to the Reddit community, the stock ranks 41st among the most-shorted stocks. Given the sentiment among Robinhood and Reddit traders, I will not be surprised if TXMD stock surges from current levels of $1.81.
Even from a fundamental perspective, TherapeuticsMD is attractive. The company is focused on women's healthcare and has launched three products in the last two years. With a guidance on EBITDA improvement through the year, TXMD stock has a reason to rally.
It's worth noting that women's healthcare space has witnessed an increase in merger and acquisition activity. TherapeuticsMD is a potential acquisition candidate with a product portfolio across women's health life cycle.
Overall, TXMD stock is not just a speculative bet. There are reasons to consider the stock for the medium-term. Given the interest the company has generated in the recent past, a short squeeze can send the stock surging.
CEL-SCI Corporation (CVM)
CEL-SCI stock is another name among hot Reddit stocks that has already seen some price action. For year-to-date fiscal year 2021, CVM stock has surged by 113%. With current short interest of 28.4%, the Reddit army is likely to remain interested.
Last month, the company's CEO also tweeted on "how the shorts have devastated companies with novel ideas." Earlier in January 2020, the company also commented that "final study results of the ongoing Phase 3 study for Multikine will prove its scientific concept of immunotherapy in head and neck cancer patients."
Therefore, if the company does report positive data, I expect a massive short squeeze. It's therefore not surprising that CVM stock is among the hot Reddit stocks. The stock has already doubled after an extended period of sideways moves. Another 100% move from current levels might not be too far away.
From a business perspective, the company has an attractive product pipeline. The company's L.E.A.P.S technology for pandemic flu treatment, breast cancer and rheumatoid arthritis are in a pre-clinical stage. Once the lead candidate is approved, cash flows can accelerate the pipeline development.
BlackBerry Limited (BB)
BlackBerry stock is among the 100 most-popular Robinhood stocks. Popular Reddit forum r/wallstreetbets is also bullish on BB stock, which has gained 112% year-to-date.
However, the stock surged to a high of $25.10 and has corrected to just above $12 a share. I would not be surprised if there is another big spike. Recently, billionaire Mark Cuban revealed that his 11-year-old son made trades in BB stock with the Reddit group. This is probably an indication of the level of euphoria and frenzy.
From a financial perspective, BlackBerry reported software and services revenue growth for Q3 2021. During the quarter, the company also generated positive free cash flows. Blackberry has been transforming itself with focus on mobile security. In Q3 2021, the company released Cyber Suite, which is a "highly competitive against both traditional and next-gen players in the cybersecurity market." It remains to be seen if this can top-line accelerate growth in the coming quarters.
Overall, BB stock is still more speculative than a fundamental bet. However, it's among the hot Robinhood and Reddit stocks. That might be enough to trigger another sharp upside.
Sundial Growers (SNDL)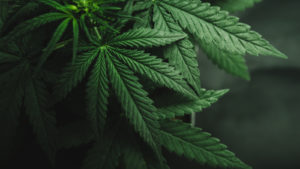 Sundial Growers stock is another name that is popular among Robinhood stock and Reddit stocks. From a low of 14 cents in October 2020, SNDL stock has already surged to $1.20. I believe that there is more juice in the rally for this hot cannabis stock.
I do expect SNDL stock to continue trending higher. However, the stock is more than just a speculative bet. Recently, the company raise $100 million through a registered offering. I believe that the company is at an inflection point in terms of top-line growth. Without doubt, SNDL stock would be among the top picks from the cannabis sector.
As an overview, Sundial is a provider of premium cannabis products for consumers, with a focus on inhalables. The company's products come in the form of flower, pre-rolls, vapes, oil and topicals. Upcoming products include cannabis-infused chocolate bars and beverages.
Sundial has ramped-up marketing efforts. This is reflected in a 120% growth in sales and marketing expenses for Q3 2020 on a year-on-year basis. As brand visibility increases, top-line growth acceleration is likely to follow.
Sundial is also expanding into medicinal cannabis through 50% equity interest in Pathway Rx. This is likely to be another engine for revenue growth in the next few years.
While SNDL stock is among the hot Robinhood and Reddit stock picks, I believe that some long-term exposure should be considered. With cannabis industry tailwinds, the stock can give multi-fold returns in the next few years.
Virgin Galactic Holdings (SPCE)
As Virgin Galactic stock has gained 126% in the last month, it's no surprise here that the stock is a popular name among Robinhood stock picks and Reddit stock chatter. It's worth noting that even after the big rally, SPCE stock still has short interest of 29%. This factor is likely to social media-chattering investors interested.
In terms of business development, there are positive catalysts. The company's test-flight window has been scheduled for mid-February. It's also expected that "founder Richard Branson will board the third test flight into space, which could happen sometime in the first half of 2021." Success of test flights can trigger further upside for SPCE stock.
The company had also provided an insight on the potential demand. The company had 600 future astronauts, as of July 2020. This implied total deposits of $80 million. If the roster of registered wanna-be travelers swells in the coming quarters, the stock momentum is likely to sustain.
Overall, SPCE stock is among the hot stocks with a pipeline of news coupled with interest from millennial traders.
Nokia Corporation (NOK)
Nokia stock has also increased in popularity among Robinhood stocks. It's also among the widely discussed and traded r/wallstreetbets stocks.
In terms of stock movement, NOK stock did have a sharp gains to above $7. However, it quickly corrected back to below $5 a share. A potential reason for the pullback was Robinhood's trading restrictions on NOK stock.
Interest in the stock among traders can keep NOK stock volatile. However, the stock is far from being just a speculative bet. The company reported its fifth-consecutive quarter of positive free cash flow in Q3 2020. In the mobile networks business segment, 5G is likely to be the game changer for Nokia. Factors like 5G patent and patent licensing can ensure that FCF swells in the coming years. I am also bullish on the company's cloud and network services business.
Overall, Nokia is in a business transformation stage. If 5G can accelerate top-line growth and provide cash flow upside, NOK stock can deliver multi-fold returns. It's likely to remain a hot stock among Robinhood and Reddit stock traders.
Palantir Technologies (PLTR)
Palantir Technologies stock was first listed in September 2020 at $9.50; five months later, the share price has more than tripled to over $32. With this price action, PLTR stock has to be among the hottest Reddit stocks. Further, the stock has consistently found place among the top-100 Robinhood stocks.
From a growth perspective, Palantir has delivered healthy numbers. For Q3 2020, the company reported revenue of $289 million, which was higher by 52% on a YoY basis. Further, operating profit for the period was $73 million as compared to an operating level loss of $92 million for Q3 2019.
Palantir has also been steadily securing contracts. Recently, the company signed a multi-year enterprise partnership with Rio Tinto (NYSE:RIO). Steady contract inflow will boost the revenue and cash flow visibility. With international expansion, it's very likely that the company's revenue visibility will continue to increase.
Despite the positives, PLTR stock currently trades at a frothy forward price-to-earnings ratio of 458. A correction is likely and it would provide a good long-term entry opportunity.
On the date of publication, Faisal Humayun did not have (either directly or indirectly) any positions in any of the securities mentioned in this article.
Faisal Humayun is a senior research analyst with 12 years of industry experience in the field of credit research, equity research and financial modelling. Faisal has authored over 1,500 stock specific articles with focus on the technology, energy and commodities sector.