The article covers the best Reddit stocks making waves on the popular social bookmarking site.
Apple (AAPL): Cash-flow generating machine with an unmatched products and services portfolio
Disney (DIS): Streaming performance has been a revelation, with its theme parks business set to return with a bang
AMC Entertainment (AMC): Strong film slate seems to be turning the tide for the theatre operator
Microsoft (MSFT): Firing on all cylinders across all business segments, with the cloud taking the cake
SPDR S&P 500 ETF Trust (SPY): Long-term case remains intact for the S&P500, which has stood the test of time
Nvidia (NVDA): Growth juggernaut riding multiple technological trends
Vinco Ventures (BBIG): Speculative tech play making some interesting moves of late
Reddit unexpectedly became one of the most talked-about platforms in the investing world. Its forum, called WallStreetBets, was at the center of the retail trading frenzy which took the stock market by storm early last year. Though its impact has cooled off considerably, the power of social media cannot be denied.
Reddit is a social media platform that allows users to comment and share links on multiple topics of interest. Investors can rally around a community to induce a short squeeze, and more importantly for investors.
Regardless of what one might think about the meme stock mania, it's a phenomenon here to stay. Here's a list of the top Reddit stocks making the rounds of late.
| | | |
| --- | --- | --- |
| AAPL | Apple | $141.85 |
| DIS | Disney | $105.08 |
| AMC | AMC Entertainment | $12.63 |
| MSFT | Microsoft | $265 |
| SPY | SPDR S&P 500 ETF Trust | $403.73 |
| NVDA | Nvidia | $174.60 |
| BBIG | Vinco Venture | $2.465 |
Best Reddit Stocks: Apple (AAPL)
Apple (NASDAQ:AAPL) has been an investor darling, generating over a 600% total return in the past decade. The tech giant operates a resilient business that has stood the test of time.
Its sales have increased by a tremendous 12.9% compound annual growth rate, led by its flagship iPhone. The smartphone is in its 13th generation and is in the pockets of close to 1 billion people globally.
Over the years, it has diversified its income stream by aggressively expanding its services business. It includes a suite of services that have grown immensely in popularity. Apple services boast over 800 million paid subscribers, with 165 million new subscribers in 2021 alone.
Revenues from the segment constitute roughly 20% of the company's total sales. Moreover, the company's incredible cash flow generation is second to none, having produced $105.8 billion in free cash flows in the past year. Its robust cash positioning allows it to consistently rewards its shareholders through buybacks and dividend.
Disney (DIS)
Disney (NYSE:DIS) has earned the right to be called the uncontested ruler of content. It dominates the theme-park business and the box office, effectively making it a juggernaut in the entertainment space.
While its theme park business is recovering from the pandemic's effects, its box office results have come to the rescue while streaming is now rocking the ship. Since its launch, Disney+ has been a smash-hit and now boasts 137.7 million subscribers at the end of the second quarter.
This represents a colossal increase of 32.9% over 103.6 million subscribers it reported in the previous year. Its other streaming services, including ESPN+ and Hulu, have also been growing their subscriber base, albeit at a slower pace.
Moreover, with the pandemic restrictions lifted across the globe and travel demand picking up, its theme-park business will be back, making the big bucks.
Best Reddit Stocks: AMC Entertainment (AMC)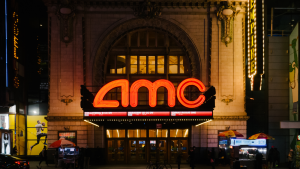 AMC Entertainment (NYSE:AMC) took a hammering during the pandemic, with its movie theaters shut down due to the global pandemic.
Consequently, it piled up tons of debt to stay afloat, which raised bankruptcy concerns at one time. However, AMC is looking in a significantly better position with the blow-out box office performances of recently released films.
The first-quarter revenue growth came in at a spectacular 430% from the prior-year period to $785.7 million. Attendance rates are increasing at an encouraging pace each month, and a strong film slate ahead points to a promising future.
Cash burn remains a problem, though, which will weigh down the company's long-term profitability. Nevertheless, if it can continue to rack up quarters such as the first, it will be better positioned to pay down its colossal debt balance and progress towards expansion.
Microsoft (MSFT)
Shares of tech behemoth Microsoft (NASDAQ:MSFT) have dipped considerably as part of the broad-based sell-off in the tech industry.
MSFT stock's performance has had little impact on the underlying business, which continues firing on all cylinders. Its recently released third-quarter results showed an 18% bump in revenue growth to $49.4 billion. It enjoyed massive growth across multiple business segments, with its cloud unit taking the crown.
Microsoft's intelligent cloud generated a handsome $19.1 billion in sales, up 26% from the prior-year period. Cloud services increased a spectacular 46% compared to the 5% increase in server product sales. CEO Satya Nadella states that deals worth over $100 million for Azure have increased by over 50% yearly.
Additionally, the company's levered free cash flow growth is over 29%, around 6% higher than its 5-year average. Hence, with MSFT stock trading 30% lower than recent highs, it's best to load up on it at current levels.
Best Reddit Stocks: SPDR S&P 500 ETF Trust (SPY)
SPDR S&P 500 ETF Trust (NYSEARCA:SPY) is a pioneer of the exchange-traded fund concept dating back almost three decades ago. It is the oldest and largest ETF in terms of asset size. It invests in companies weighted by market cap according to the S&P 500.
Naturally, the tech-heavy ETF is suffering in the current downturn. The S&P 500 is dominated by tech-related growth stocks, which carry a significant amount of risk.
Nevertheless, the index has returned over 250% of total returns to its investors in the past decade. Hence, despite the bear runs, we have seen the fund persevere over the long term. Therefore, SPY stock remains an excellent long-term play.
Nvidia (NVDA)
Nvidia (NASDAQ:NVDA) has been a stand-out performer in its industry for the past several years. Its whopping sales growth has been fueled by technological trends, including 5G communication, AI, data centers, self-driving cars, gaming, and others.
These market verticals contributed to a gigantic increase in sales from $4.3 billion in 2013 to $26.9 billion last year. Nvidia's diversified portfolio of products and stronghold in various markets is highly advantageous to command further valuation upsides.
Its fundamental strength is incredible, generating double-digit percentage growth across its top and bottom lines for the past several years. Cash flows have consistently grown at over 50%, building its enormous cash war chest of $21.2 billion.
NVDA stock is likely to soar in the coming years on the back of multiple technological trends. The current pull-back presents an excellent opportunity to pounce on the stock.
Best Reddit Stocks: Vinco Ventures (BBIG)
Vinco Ventures (NASDAQ:BBIG) is a digital company that specializes in acquisition-based growth. The consumer products business aims to deliver value through innovation-based development.
BBIG is adding potentially high-value brands which can maximize shareholder wealth down the road. It uses its robust internal traffic platforms, including Honey Badger to scale up the businesses it acquires. Vinco acquired the majority stake in short video platform Lomotif, holding massive growth potential in the Indian digital content industry.
Moreover, it plans to monetize its ad platform through another tech company it acquired called AdRizer. Additionally, it has spun off its blockchain-based business called Cryptyde to deliver gains through NFTs and cryptocurrencies.
On the publication date, Muslim Farooque did not have (either directly or indirectly) any positions in the securities mentioned in this article. The opinions expressed in this article are those of the writer, subject to the InvestorPlace.com Publishing Guidelines.