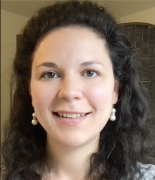 On Oct. 28, 2021, Mark Zuckerberg gave an unusual speech when he addressed the crowd at "Facebook Connect," the annual conference for virtual reality (VR) developers.
2020 was all about the Oculus Quest 2. Next year's big splash, they've already said, will be a "high end" VR product line with the working title "Project Cambria":

Sources: Shutterstock; UploadVR
This year, Zuckerberg simply sat down in a beige armchair in a sleek, modern living room and said:
"Hey! And welcome to Connect. Today, we're going to talk about the metaverse."
Zuckerberg had never used the phrase "metaverse" in previous years. That was something he started doing (publicly) in July, when he gave his Q2 earnings presentation.
In certain circles, the metaverse – or at least the general concept of a virtual world with its own "meta-economy" – was already a hot topic. The gaming company Roblox (NYSE:RBLX) had gone public that March, with big metaverse ambitions. In February, sales volume on the non-fungible token (NFT) marketplace OpenSea suddenly leapt to nearly $100 million, and many of the biggest ticket items were online "real estate" on metaverse platforms… a couple of which were going for more than $500,000 by April!
But after Oct. 28, when Zuckerberg made his full pitch for an "embodied internet" where you could meet, telework, play games, work out, learn, run a business, and (of course) socialize all in one online world… interest absolutely exploded.
Using Google Trends, you can see the explosion of interest that peaked the week of the Connect event:

Source: Google
And the price of metaverse plays like RBLX, Unity Software (NYSE:U), and the cryptocurrencies used to trade those metaverse NFTs exploded as well.
Shortly before Christmas, the loudest voice in tech – Elon Musk – decided to weigh in on the metaverse:
"I think we're far from disappearing into the metaverse. This sounds just kind of buzzwordy."
The metaverse isn't really about "disappearing into" it, if you look at the actual technologies being adopted or created now (as we will in this report).
I won't argue that the metaverse is a "buzzword"… one of the biggest, right now! However, I would note that a lot of people have gotten rich investing in technologies that were initially dismissed as "buzzwordy."
The eventual winners become MORE than just a buzzword – by proving they can add value to people's actual, real lives.
Peeking below the hood of the three metaverse companies we'll study in this report, we'll see the value they bring… and what sets the metaverse apart from the other immersive platforms that have come before it. Whatever you want to call it, the internet is evolving, and these are the technologies that are making it happen.
"Is The Metaverse Just Second Life All Over Again?"
Let's briefly define what we at InvestorPlace mean by "metaverse" before we get into the investing ideas – and why we're not simply saying to buy shares of FB on Zuckerberg's big Meta project.
Here is what the metaverse looks like, according to Mark Zuckerberg:

Source: Facebook
Your digital avatar and the general look and feel are more stylish… but, otherwise, a lot like what's been available since the early 2000s in virtual worlds like Second Life or The Sims.
Yes, Second Life is still around after 18 years, even rising to 900,000 monthly active users with the COVID-19 lockdowns.
For Second Life's 10th anniversary, in 2013, The Verge interviewed a member of the community who'd been around nearly from the beginning. This "55-year-old mother of three" from a London suburb even worked for Second Life's Linden Lab for five years. But here's why she kept coming back as a user, with the avatar Caliandris Pendragon:
"I can shrug off my role as a mother. I can swear or misbehave in Second Life in a way I couldn't in real life."
Similarly, its creators had "thought of Second Life as complementing your first life," as one put it in the Verge interview.
But today, rather than asking you to set up, well, a Second Life on the platform, the metaverse intersects and improves your real life, by offering things that are difficult – or much less convenient – to obtain in the physical world. Things with real value here.
Like an education.
For teenagers and young adults, the phrase "digital native" has taken on a whole new meaning. Three-quarters of American kids under 18 are gaming at least once a week (along with two-thirds of adults), according to the Entertainment Software Association. And our students are fresh off a year or more of online schooling, courtesy of the global COVID-19 pandemic.
But the limitations of Zoom classes and homework on Google Classroom or Blackboard couldn't be more glaring at this point. Why not utilize a platform that actually engages kids? In their spare time, kids are flocking to metaverse games like on Roblox, where friends can explore the virtual world together and play all sorts of different games… even develop their own!
Roblox itself clearly sees the bigger potential, as EducationWeek reported in November:

Source: EdWeek.org
Roblox is a $25 billion company by market cap. And its users already average two and a half hours on-platform each day…send more messages than all of WhatsApp (60 billion daily versus 50 billion)… and nearly half are age 13 or younger. It's a no-brainer for Roblox to drop $10 million to "find and reward developers and organizations who can figure out how to really lean into our great physics, strong immersive 3-D capabilities, and multiplayer experiences to teach in a deeper way," as they put it to EdWeek.
First steps are online modules for computer science, robotics, and space exploration, as well as designing video games, courtesy of nonprofits like Boston's Museum of Science and FIRST Robotics.
Similarly, FB plans to drop a cool $150 million to "train the next generation of creators to build immersive learning content and increase access to devices."
Designers and developers who watched Facebook Connect on Oct. 28 were dazzled with the possibilities of learning in the metaverse. We saw a young girl and her grandma pop on some VR glasses to view a virtual planetarium, right in their own backyard:

Source: Facebook
The film portrayed other virtual "field trips" to ancient Rome and the Great Barrier Reef. Students even learned to repair an engine and practiced surgical techniques in Zuckerberg's vision of the metaverse.
Speaking of higher education… The Korea Advanced Institute of Science and Technology (KAIST) says "the metaverse is coming" to universities, too. By 2023, KAIST plans to use metaverse technologies at its new campus in Nairobi, where Kenyan students will attend classes right alongside their Korean counterparts in a virtual campus.
The metaverse campus makes financial sense for KAIST. "Since it will take some time to select and recruit an excellent group of faculty members" in Nairobi, writes the university's president, "we feel it will be more effective to use online lecture platforms" in the meantime. Buying each Kenyan student a VR set, like the Oculus Quest 2 for $299, and offering massive open online courses (MOOCs) is probably the quickest and cheapest way to get the new campus up and running, 6,215 miles from home base in South Korea.
Metaverse Users Can Play to Earn
One day, these kids might even have their first jobs in the metaverse!
Don't believe me? Ask Axie Infinity (AXS-USD).
Here in the United States, Axie Infinity first attracted notice when the price of AXS crypto tokens exploded from $0.59 in December 2020 to $5.50 in March 2021, reaching a 2021 high of $160 in November!
But really, Axie Infinity is a Pokémon-like game, where you breed cute digital creatures called Axies. You can then battle other users with them… or sell them. By "sell" them, I mean you can literally take the NFT that the game mints for each Axie, trade it away for AXS crypto, and then, perhaps, exchange that crypto for a different currency you can spend IRL.
That's just what people have done in the Philippines, where a large share of Axie Infinity's 2.5 million daily active users live!
In 2020, COVID-19 caused the country's greatest ever GDP contraction of -9.6%. During mandatory lockdowns, Filipinos played the game from home and found that "[Axie Infinity] sustained our daily needs, paid our bills, and debts," as one mother of three told makers of the May 2021 documentary, Play to Earn.
Below are three Filipino entrepreneurs who started off breeding and trading Axies. Today, they operate an "Axie University," providing scholarships and low-cost entry to Axie Infinity as the game's fortunes have soared.

Source: Play-to-Earn YouTube Channel
Axie University's founders and users, like many of us in 2020, lost their IRL jobs, but still needed income. "I treated it as work, because if you want to earn in that game, you have to commit to that game. You have to play it daily; to play hard," one user told the documentarians, who concluded:
"Of course, [play-to-earn] isn't the solution to end poverty once and for all. But it is an interesting example of how technology can be used by vulnerable people to improve their own lives."
That's why, when we talk about the metaverse interacting with your real life – and improving it – we're talking in an economic sense as well as entertainment value.
It's a concept that's making big waves in Silicon Valley as well as the Philippines.
Read, Write, Own: Web 3.0 Changes the Game
It's hard to talk about the best investments in metaverse without talking about Web 3.0.
Web 3.0 is the idea that blockchain technologies will democratize the internet, because you and I can take an ownership stake in our online activity.
Going back to the Web 1.0 days, the only thing we could really stake our claim to was copyrighted content on a webpage. It was a gamechanger at the time, of course! For 550 years, we'd had to buy newspapers, books, or pamphlets. Now, we could get all that for free from just about anyone.
Of course, Web 1.0 was pretty much a one-way conversation: You read one webpage, then click to the next one. And that was fine back then: Our first internet connections were slow enough when we loaded a static webpage, let alone anything interactive. Below we can look back at CNN's original homepage from 1995, when the top story, naturally, was from the O.J. Simpson trial.

Source: CNN
But for every news site, there were thousands of random websites tossed up by random people using hosting platforms like GeoCities.
Then came Web 2.0, which brought moderators and gatekeepers into the mix. The first group were often like-minded members of online communities, like you find on Reddit and Wikipedia. The second group were the companies that hosted online communities. Major gatekeepers of Web 2.0 content are, of course, the social media companies we use to share the content: Twitter, Facebook, Instagram, and YouTube.
Because Web 2.0 was less of a Wild West, more interactive – and powered by much faster internet speeds – it created a playing field for nearly every business to move online.

Source: Pharmapacks (#1 Amazon Store)
And yet, even if you start a business on a Web 2.0 platform, you don't really own your online storefront. The platform does.
So, really, the businesses that flourish online today are… the gatekeepers themselves. Smaller businesses online routinely find their best (or only!) channels disrupted whenever Google, Facebook, or Amazon decides to change their algorithms and policies.
Not to mention the impact these companies can have on users, when you are living so much of your life on their platform, with so little control over your content. Meanwhile, the "FAANGs" keep on climbing, dominating more and more of the economy as well as the stock market, answering to basically no one.
That's just one reason why more and more people are waking up to the emergence – the necessity – of Web 3.0.

Source: Cointelegraph
Web 1.0 was Read-Only. With Web 2.0, the internet became Read-Write. With Web 3.0, sometimes shortened to "Web3," we can Read-Write-Own our own corner of the internet.
In Web3, Audius (AUDIO-USD) lets us publish our own music, which fans can stream for free; top artists and active users get rewarded with AUDIO crypto tokens. No need for Spotify (NYSE:SPOT) or even a record contract.
Helium (HNT-USD) is a peer-to-peer Wi-Fi network. By setting up a Hotspot on the Helium blockchain, you share your connectivity safely and securely with Internet of Things (IoT) devices like environmental sensors, GPS trackers, personal safety devices and smart home/office devices. In return, the Hotspot mines HNT crypto tokens for you.
Presearch (PRE-USD) is a decentralized search engine. No need for Google (NASDAQ:GOOGL). Just go through Presearch.org instead and earn PRE crypto tokens. Searches are "handled by a decentralized network of node servers processing anonymized queries," says Presearch, so you have full privacy. Presearch also boasts "Better Search Results" because, in addition to typical results you'd get from other search engines, your queries also return "additional results provided by a user-curated supplementary index." You can use your PRE tokens to buy ads or withdraw to a crypto wallet.
Uniswap (UNI-USD) is a decentralized crypto exchange. No need for Coinbase (NASDAQ:COIN) or Robinhood (NASDAQ:HOOD). Store your own crypto, trade directly on the blockchain, pay smaller fees, and take part in governing Uniswap, rather than trusting your trades to traditional market makers in New York and Chicago.
That's a few examples of how Web3 apps give you an advantage over their Web2 counterparts.
In the metaverse, the same is true… and yet "Meta Platforms" (Facebook) and other early metaverse platforms, like Roblox, fall firmly into the Web2 category.
Roblox may have pioneered the metaverse. But they certainly aren't hosting on an open-source blockchain. Because Roblox Corp. controls access to their platform by setting their own Terms & Conditions, Roblox Corp. owns everything that happens there.
In these early metaverses, there is entrepreneurial activity within the world, but the hosting company keeps a major chunk of it. Otherwise, money is typically a one-way street: Your in-app purchases have value on the platform, but only on the platform.
In today's metaverse, you will find much more than an in-game "currency" that can only be used in-world (and encourages you to detach from real life).  A true metaverse platform is more of a Web3 application; because your reward is in crypto tokens – you can exchange it for "real" currencies. Just like the players of Axie Infinity.
The thing about Axie Infinity is that the UX is pretty limited; it's a very specific game, and not a very deep one. That's not the case for the first platform we'll discuss: Decentraland (MANA-USD).
INVESTMENT IDEA #1: Monetizing the Metaverse
Mark Zuckerberg summed up the metaverse beautifully at his presentation in October:
"The next platform will be even more immersive — an embodied internet where you're in the experience, not just looking at it. We call this the metaverse."

"In this future, you will be able to teleport instantly as a hologram to be at the office without a commute, at a concert with friends, or in your parents' living room to catch up. This will open up more opportunity no matter where you live."

"When you buy something or create something, your items are going to be useful in a lot of contexts and you're not going to be locked into one world or platform. You want to know that YOU own your items – not a platform."
I mention it because – although Zuckerberg uses the future tense here – all of this already exists in Web3 metaverses.
Decentraland (MANA-USD) was one of the first Web3 metaverses, launched in 2017. When you buy virtual real estate there, your parcel of LAND is a non-fungible token (NFT) that you own with a digital "certificate of authenticity," recorded on the Ethereum blockchain.
On their LAND, users are opening stores selling clothing for digital avatars as NFTs. Major brands like Nike, Under Armour, Gucci, Louis Vuitton, and Burberry all got into the NFT business in 2021.
People are opening casinos and hosting music shows in Decentraland, too. Below is the "Underwater Stage" at Decentraland's Metaverse Festival in October 2021. More than 50,000 attendees came to see Paris Hilton, Deadmau5, and plenty of up-and-coming musical acts:

Source: Decentraland
Then in January, the Australian Open even hosted an "AO Metaverse 2022" event in Decentraland. Tennis fans could "enter the main stadium Rod Laver Arena, explore the precincts, and of course, watch tennis matches" in Decentraland.

Source: Decentraland
In between matches, you could play tennis with other attendees on a practice court. And AO Metaverse offered some unique perks, like exclusive footage of player arrivals and the Practice Village, plus virtual meetups with players. For merchandise, Tennis Australia even created "the most clever and probably the most successful NFT collection I've seen," as one of the artists involved described it to Business Insider Australia.
When you purchased an AO Art Ball, you owned an NFT representing one of 6,776 plots on the AO tennis court:

Source: Australian Open (AO.Artball.io)
If the winning shot from any of 400 Australian Open matches occurred on your plot, you'd win "limited edition wearables, AO merchandise, NFT stickers, and other benefits in the future." If that winning shot was from one of the 11 championship matches, Tennis Australia would send you the physical tennis ball used! And the NFTs themselves were going for anywhere from $300 to $150,000 on the NFT marketplace OpenSea.
With live tennis heading to Decentraland, it's not hard to imagine attending a Super Bowl in the metaverse, too.
Like the Australian Open, Super Bowl attendance was way down in 2021 – and streaming was up 47% for Super Bowl LV. So, I can see the NFL finding it worthwhile to augment the virtual experience. After all, now that COVID forced more fans to stay home, munching their favorite varieties of hot wings and nachos from the comfort of their own couch, many will find a Metacast to be a more appealing option.
Elsewhere in Decentraland… office buildings for Mediahub, Tokens.com, and the ad agency Movement Strategy are popping up. Atari has even built a digital arcade there.

Source: Decentraland
Any time you buy and sell something in Decentraland, you use MANA crypto tokens, also on the Ethereum blockchain. MANA is programmed for scarcity: A fixed supply of 2.8 billion MANA was created at launch, and MANA is burned when spent, bringing that supply to more like 2.2 billion now (as the crypto analyst firm Grayscale reported in December 2021).
Below is the price chart of MANA in 2021. From $0.08 in January, you'll see the pop above $1.50 by the spring, when businesses like the Atari arcade launched… then MANA shoots above $3.50 after Zuckerberg's metaverse announcement:

Source: CoinMarketCap
After all, Zuckerberg didn't announce any concrete plans for a Web3 style metaverse, with true digital ownership via cryptocurrency, NFTs, or anything else – while MANA was readily available, and plots of LAND were waiting for you to scoop up in Decentraland. And given how lucrative Web 2.0 has been for Facebook founders, employees, and investors… It remains to be seen if Zuckerberg ever will have a true metaverse built.
Meanwhile, LAND sales in Decentraland totaled $15.6 million in just one six-day stretch: Nov. 22-28, 2021, reported Business Insider. Land sales in a similar metaverse that just launched that week, The Sandbox (SAND-USD), totaled $86.6 million!
Since Decentraland pioneered the Web3 metaverse in 2017, all-time sales of the LAND NFTs reached $100 million by November 2021, says Grayscale. About $60 million of that was in one year!
Exploring the Digital Frontier
Because Web3 platforms like Decentraland are a true metaverse, anyone can hop onto any device and access them instantly. Decentraland measures 90,000 total plots of LAND (256 square meters each), with half set aside as community LAND (especially roads and plazas), while half the parcels are available to privately own.
Wandering play.decentraland.org, you will see that Decentraland is still largely open and untapped, with the feel of a boom town just before the boom.

Source: Decentraland
Initially, the biggest land grabs in Decentraland have happened along roads or other public areas, like Genesis Plaza (shown above), where you begin when you first join.
But because this is the metaverse, you can teleport to any part of Decentraland you want. And as reported on the Decentral.games (DG-USD) blog, most users do seem to be teleporting – versus traveling the roads.
So, as an investor, it might be most useful to approach metaverses like Decentraland less as you would with traditional real estate… and more like a social app.
Long-Term Value of the Metaverse
Apps that connect people are already incredibly useful. After all, the metaverse is really a more immersive, natural version of the "Zoom hangs" and Netflix Parties we've adopted to hang out with faraway friends, particularly during the pandemic. Not to mention that, when you arrive at work, many of us now "arrive" to Microsoft Teams, Slack, Zoom, and similar apps like RingCentral.
Physical offices are still sitting empty, nearly two years after COVID-19 hit: Only 36% of workers returned to office buildings in 10 major cities, even before the omicron variant struck, reported The Wall Street Journal in October.
All the while, people are increasingly finding work outside of their geographic location. For example, CEO Patrick Collison said in a tweet that 74% of Stripe's hires in Q4 2021 were outside the Bay Area or Seattle. The CEO of Coinbase (NASDAQ:COIN), Brian Armstrong, replied that 89% of his hires were outside the Bay Area!
In the 2020s, our companies, organizations, and social networks are all becoming less physical, more of a digital space.
"As interest in the metaverse continues to grow," say Grayscale analysts, "we believe the virtual worlds that attract people for business and leisure activities will be the ones that capture the most value – for the same reasons that New York City is more valuable than any small town."
How much value are we talking? From $100 million revenues accrued in individual metaverse NFT markets like Decentraland today, Grayscale expects all the virtual worlds to add up to $400 billion revenues by 2025… and the firm puts the total addressable market (TAM) at just above $1 trillion!

Source: Grayscale Investments
In other words… Today is your opportunity to stake your claim in the Manhattan of the metaverse – the way European settlers did in the 1600s: spending just 60 Dutch guilders back then, versus multi-million dollars today.
This still being a frontier, the digital Wild West, here is the investment strategy I propose:
Buy a Basket of Metaverse Platforms
When investing in early, emerging industries, the safest way to do it is to buy all the market leaders, and always has been.
Think back to the 1990s, for example. Some dot-com companies were great investments for a few years. Some flew high, crashed, and burned quickly. And some went on to total domination – Amazon (NASDAQ:AMZN), eBay (NASDAQ:EBAY), Google (NASDAQ:GOOGL).
Of all the investors who'd have tried to pick the best one of the bunch back in 1998, not many would have bet on exactly the right horse!
Plus, even if you'd gone with AMZN, you'd have missed out on EBAY, where just as many people were doing their first online purchases. Users tend to visit multiple platforms in today's internet… and the same will be true in the metaverse.
Here are all the Web3 investments that make up the Metaverse Index (MVI-USD) from Index Coop, the decentralized provider of blockchain index funds:

This investing basket includes:
Web3 metaverses: Decentraland and The Sandbox;
Decentral Games, a casino company operating in Decentraland;
Illuvium (ILV-USD), a fantasy-themed metaverse style game;
Other Web3 games, built on the blockchain so you can play-to-earn: Axie Infinity, REVV (REVV-USD);
NFT art collections and marketplaces: Rarible (RARI-USD), WHALE (WHALE-USD), Terra VirtuaKolect (TVK-USD);
Audius, the decentralized music-streaming platform that aims to disrupt Spotify.
Combining a few of these could make a solid, diversified strategy for metaverse investing, if you do your homework.
If you take the quicker route of buying tokens in the MVI fund, you will pay fees of 0.95%. That's higher than Cathie Wood charges for her ARK funds – typically around 0.75% – but considerably less than the Grayscale funds, which charge 2% or more. All of these are, of course, much higher than what you pay for a passive ETF.
In return, the MVI Metaverse Index fund will rebalance every month for you. Because Web3 metaverse tokens are early-stage, still small, their market cap and liquidity are highly volatile compared to older, established investments. That's something to take into account, whichever route you take to invest.
INVESTMENT IDEA #2: Gateway to the Metaverse
Next up is the technology that enables all your metaverse events, shopping, workplaces, concerts, and games.
Up until now, 3D worlds have had a hard time realizing their full potential for one big reason: logistics. Objects and landscapes had to be drawn by hand; as you can imagine, this is an incredibly time-consuming, expensive process!
Today, two major advances are breaking down this barrier: artificial intelligence, and 3D capture of "digital twins" of physical spaces.
For VR and AR developers, true digital twins are a leap forward comparable to "the invention of the camera" versus "the old days of painting," says Matt Bell, co-founder of Matterport (NASDAQ:MTTR).
Matterport provides 3D cameras (which bring depth to an image), 360 cameras (which bring multiple angles), an app to capture these images on your smartphone, and software that pulls this all together into one digital twin of the space. Matterport also has applications for layering on AR features "such as wayfinding, virtual training, [and] real-time information retrieval." According to Matterport.com:
"A Matterport digital twin is the most accurate virtual 3D model of a real place – whether it be a room, an entire building, or an outdoor space. Digital twins enable industries like real estate, hospitality, construction, and insurance to simplify how they work and connect with customers and vendors."
Below is a Matterport "dollhouse view" of a high-end home, where you could tap any room and take a virtual tour of the space. Retailers, hotels, and travel rental companies also find it handy to show their offerings in such detail. As of February, Matterport's customer base includes 20% of the Fortune 1000 companies.

Source: Matterport
The company has built "a global network of Matterport Service Partners" like Tosolini Productions, which you can hire to bring a Matterport camera to your museum, office or coworking space, event venue… any type of property you want. Once they've captured the digital twin, you could offer a virtual tour of the facility to prospective clients or visitors.
A programmer could also craft augmented reality (AR) around, say, your museum of Italian culture. Visitors can use a smartphone app or VR goggles to discover digital twins of the Venice canals, the Colosseum in Rome, the Cinque Terre, and Lake Como, which are all places Tosolini Productions has captured in Matterport 3D.

Source: Tosolini Productions on YouTube
Is Australia a place you've always wanted to visit? Well, the flights alone cost a whole paycheck. Not to mention that the journey takes 24 hours of your life.
In the metaverse, you could explore the Australian Outback more easily than you can get into an Outback Steakhouse in your hometown. You could see La Bohème at the Sydney Opera House, check out the street art on Hosier Lane in Melbourne, then stroll the Swan River in Perth – all with zero travel time.

Source: Matterport
Several sights like these are already captured as Matterport digital twins. From there, the Web3 metaverse incentivizes Matterport Service Partners to map out ALL the major cities and destinations. All in a tiny fraction of the time graphic designers would need to sketch everything out.
Then metaverse tourists can buy digital souvenirs to dress their avatars and show off to their friends afterwards. It's the logical next step from virtual showrooms, like this online furniture-shopping experience from Harrods, the luxury department store in London.

Source: Matterport
Or if your metaverse trip to Australia went well, you could even move there (as your digital avatar) and start a business giving surfing lessons, get crypto as payment, and never even have to leave your couch.
Metaverse digital twins offer plenty of economic utility. Beyond these hypothetical examples, Matterport already works heavily in the realty business. In fact, modeling real-estate properties on sites like Redfin (NASDAQ:RDFN) makes up a good two-thirds of Matterport's business. Below we see some of these clients, as well as its newest venture: the public sector.

Source: Matterport
Since last May, you've been able to use the Redfin app to take their 3D tours right on your iPhone. Now imagine meeting up with your realtor, your spouse and family for a true, interactive virtual showing. Ask questions; peek into the attic together; discuss what you see. Think of how much more efficient your search for a new home becomes… and how many potential buyers you can invite into your home – on demand – through the metaverse.
Beyond real estate, Matterport's big project that got a lot of investors excited in 2021 is a collaboration with Facebook AI Research (FAIR), now called "Meta AI."
Matterport has its own AI, Cortex, that it uses "to create precision 3D spatial data at scale." Cortex has been taught all about room dimensions, object and room recognition, and more.
Now Meta will train its Habitat AI to gain the same understanding by feeding its neural network with the Habitat-Matterport 3D Research Dataset (HM3D). It's an open-source library (for academic use only) "of 1,000 high-resolution Matterport digital twins made up of residential, commercial, and civic spaces."
"Until now, this rich spatial data has been glaringly absent in the field, so HM3D has the potential to change the landscape of embodied AI and 3D computer vision. Our hope is that the 3D dataset brings researchers closer to building intelligent machines."
– Dhruv Batra, Research Scientist, Meta AI
The initial announcement of HM3D is more geared towards training AI assistants, "like robots that can retrieve medicine from a bedroom nightstand or AR glasses that can help people remember where they left their keys."
But as analyst Daniel Ives of Wedbush Research points out, this was likely the "first step towards a much broader Facebook and Matterport relationship as Zuckerberg & Co. head down the metaverse path."
After all, an AI trained with Matterport's data (five million rooms' worth!) can not only analyze digital twins… It may also be able to create realistic spaces to help build out the metaverse, more quickly and robustly!
That's the greater vision that Zuckerberg presented to us on Oct. 28 at the VR developer conference, Facebook Connect. Below we see the entryway to Zuckerberg's metaverse mansion. (But you won't have to be a billionaire to have one like this!)

Source: Facebook
If a metaverse platform is to have anything approaching this level of photorealism, Matterport has the huge data library to make it happen.
Long-Term Value of Matterport 3D
For 2021, Matterport reported revenues of $111 million. That compares to $86 million in 2020, which was a very nice climb from $46 million in 2019.
Last January, the company set its forward revenue guidance at a 59% compound annual growth rate (CAGR) through 2025:

Source: Matterport 2021 Investor Presentation
As you see above, 2021 fell short of Matterport's goal, and it's been a rough couple of months for MTTR. From $33 in November, shares are now going for more like $7.
Meanwhile, Matterport just keeps on expanding:
Matterport for Mobile, which you can use to create digital twins on your iPhone, is now joined by Matterport for Android as of October. More than twice as many people worldwide use Android versus iPhones: 2.8 billion versus 1 billion by 2020, reports Business of Apps.
Businesses and institutions who use Amazon Web Services – so, roughly, all of them – will now find Matterport technology in the AWS Marketplace as well, so they can get to work building more digital twins, Matterport announced in December.
In mid-November, Matterport added another 36 cities in the United States and the United Kingdom to its Matterport Capture Services, which represents 55% growth in the MCS network.
On Jan. 6, 2022, Matterport announced that it closed the deal to buy out Enview, a geospatial analytics company.
Enview's "technology performs a variety of 3D spatial operations, including object recognition, feature extraction, feature-based change detection, 2D and 3D measurement and attribution." In other words, the new subsidiary of Enview will complement Matterport's Cortex AI – and help build out Matterport's technology for outdoor spaces.
The additional firepower from the Enview acquisition could help Matterport add new revenue streams in the metaverse:
As of Q4, Matterport has already captured an astounding 20 billion square feet as digital twins. Tourism, retail, education, and online meetings are just a few of the businesses Matterport could get into – monetizing their vast data library by turning it into a metaverse… or partnering with those already building such platforms.
Whichever route the company chooses to take, the math is very much on investor's side at this stage. From $100 million annual revenues today, analysts at Wedbush Securities put Matterport's total addressable market at $240 billion, still in its very "early stages." And within this competitive landscape, that huge dataset of digital twins gives Matterport a very strong first-mover advantage.
INVESTMENT IDEA #3: Life in the Metaverse
NVIDIA (NASDAQ:NVDA) is a company with big metaverse ambitions – and strong leadership to make it a reality.
There's something to be said for tech founders like NVIDIA's Jensen Huang. The founders who don't cash out early, who stay on to keep pushing their company to greatness, and who earn the admiration of their employees even as their roster grows and grows.
That "something" is: "Their stock tends to perform better." Which is why it's worth noting that NVIDIA was crowned the #1 Best Place to Work 2022 on the anonymous employee feedback site Glassdoor.

Source: Glassdoor
In the past 13 years, both the Top 10 and the Top 20 Best Places to Work (that were publicly traded) delivered more than 2X the returns of the S&P 500, according to research from Seeking Alpha. NVDA, meanwhile, returned more than 25X the S&P!
And with 98% of employees firmly on board for his leadership… Huang made a big splash this November when he announced that NVIDIA is officially getting into the metaverse business.
After all, NVIDIA was a name we've mostly seen on little green stickers affixed to high-end PCs, especially the type you use for gaming. Its key innovation from 1999 was the graphics processing unit (GPU), specially designed to render the intricate graphics we expect from games and movies today. If the central processing unit (CPU) is the "brain" of a computer, Huang likes to say, then the GPU provides its "soul."

Source: NVIDIA
But NVIDIA is about much more than equipping gamers to play Fortnite or Counter-Strike. To keep demand for its chips sky-high, the company knows it needs to position itself at the forefront of major software advances: from machine learning, the new frontier of artificial intelligence, to cryptocurrency mining.
For example, NVIDIA DRIVE provides both software and hardware for self-driving cars, trucks, and even buses. And while Gaming is still its largest business segment (followed closely by Data Centers)… NVIDIA's fastest growing segment is "Professional Visualization" – which includes NVIDIA Omniverse.
NVIDIA Omniverse is a development platform for creating 3D worlds and augmented reality that is designed, naturally, to run on NVIDIA RTX GPUs.

Source: NVIDIA
Omniverse began as a way for Pixar designers to work together on their animated films from anywhere in the world. Going forward, Huang says: "A constant theme you'll see — how Omniverse is used to simulate digital twins of warehouses, plants and factories, of physical and biological systems, the 5G edge, robots, self-driving cars, and even avatars."
Beta testers included BMW (OTCMKTS:BMWYY), which is using Omniverse to build a digital-twin factory, and Ericsson (NASDAQ:ERIC), which is building digital twins to perfect worksites for the 5G infrastructure buildout.
Below we can see an Ericsson 5G tower through the eyes of one of its engineers, within the Omniverse. Here, different signal strengths can be represented visually; if the engineer flew out to the physical site, those same signals would, of course, be invisible!

Source: NVIDIA (via YouTube)
That's just a couple early examples of work life in the metaverse. Beyond gaming and socializing – the metaverse allows executives, engineers, and creatives to meet from anywhere in the world…in a more robust, concrete way than being just another "talking head" on a Zoom call.
Below, Jensen Huang livens up the meeting he's leading by appearing as a toy version of himself:

Source: NVIDIA (via YouTube)
When you attend a meeting on the Omniverse platform, it can also render an avatar for you that's photorealistic…and then use artificial intelligence (AI) to translate your words into German, Spanish, French, and Mandarin. As you address the group, your teammates can click to choose which language your avatar will speak in!

Source: NVIDIA (via YouTube)
There's also NVIDIA Omniverse Replicator, an AI training application that's going into robotics systems at factories, to simulate new processes and allow engineers to work "right on the factory floor."
Omniverse Replicator is also enabling new AI chat bots for customer service. In its November virtual presentation, NVIDIA showed off a restaurant kiosk you could speak to, watch the customer-service avatar take your order, and interact with it along the way.
And because NVIDIA is pushing so heavily into autonomous vehicles, we can interact with our cars much the same way, once they're compatible with NVIDIA's automotive AI, the DRIVE Concierge.
Speaking of cars: NVIDIA is building a driving simulation platform to train autonomous vehicles. Once NVIDIA DRIVE Sim is robust enough to teach an AI how to drive independently… It's not hard to imagine humans learning to drive there – just like how pilots first learn to fly planes: in a safe, virtual environment. Below, NVIDIA DRIVE Sim navigates a tunnel on the Autobahn in Germany:

Source: NVIDIA (via YouTube)
Long-Term Value of the NVIDIA Omniverse
Jensen Huang's major new Omniverse announcements prompted Wall Street analysts to raise their price targets for NVDA stock a full $100! Below we see the average price target pop in November, from $235 to $335 and climbing:

Source: Seeking Alpha
In Bank of America's research note from mid-January – which set their NVDA price target at $375! – analyst Vivek Arya was bullish on the semiconductor industry in general, but named NVDA his #1 pick, with metaverse as one of the key catalysts.
NVDA is the rare kind of stock with a pipeline of massive innovations for the future AND beautiful fundamentals today. At InvestorPlace, our analysts tend to be extremely bullish as well:
"NVIDIA Corporation is a major player in the computer hardware arena [with] incredible long-term potential."
– Louis Navellier, Growth Investor

"The company's market-leading GPUs are the foundation upon which the visually-heavy world of tomorrow will be built."
– Luke Lango, Innovation Investor
The thesis here, then, is twofold: Developers need the best GPUs to build and run metaverse platforms… and NVIDIA Omniverse is also providing them with the best software tools to do it.
To the first point, NVIDIA is the O.G. of the GPU. And while competitors are moving into the space, NVIDIA is still the "clear winner," as DigitalTrends put it in December – noting that NVIDIA equips its GPUs themselves with AI to boost performance as needed, a feature called "Deep Learning Super Sampling."
Advanced Micro Devices (NASDAQ:AMD) GPUs don't use AI. Intel (NASDAQ:INTC) is working on one – the Intel Arc Alchemist GPU – with "AI-accelerated supersampling."
Nonetheless, NVIDIA not only has a major head start in GPU innovations – it has superior profit margins, to boot. NVIDIA boasts a net income margin of 36.2%; many tech companies are in the single digits (if they're lucky), and even INTC and AMD's net income margins are more like 20%-25%. With a strong bottom line, NVIDIA may be best equipped to meet the global semiconductor shortage. Bank of America expects NVIDIA to triple its sales in 2022!
As for NVIDIA Omniverse… When Huang first announced the Omniverse project way back in 2019, there was nothing like it, and that's especially true today.
Omniverse has a free version, allowing "millions of individual creators" (equipped with RTX GPUs) onto the platform… but Omniverse Enterprise subscriptions are expected to be big business.
Even in the beta period (which wrapped up in November), Omniverse attracted 70,000 creators and 700 companies. From there, NVIDIA sizes the market at 40 million 3D designers worldwide. With a price tag of $9,000 a year for every two creators… that puts the total addressable market (TAM) for Omniverse Enterprise at $180 billion.
That TAM of $180 billion is more than 6X the revenue NVIDIA currently makes in a year from all of its businesses, combined! So, while Omniverse is a tiny, brand-new business segment today… It's looking like a massive growth lever for the company (and its investors) as NVIDIA helps unlock the power of the metaverse.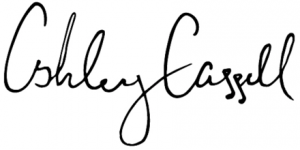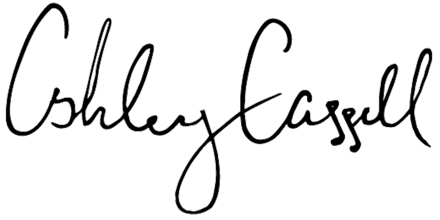 Ashley Cassell
Contributing Editor, The New Digital World