Retail Stocks to Mix and Match: Macy's (M)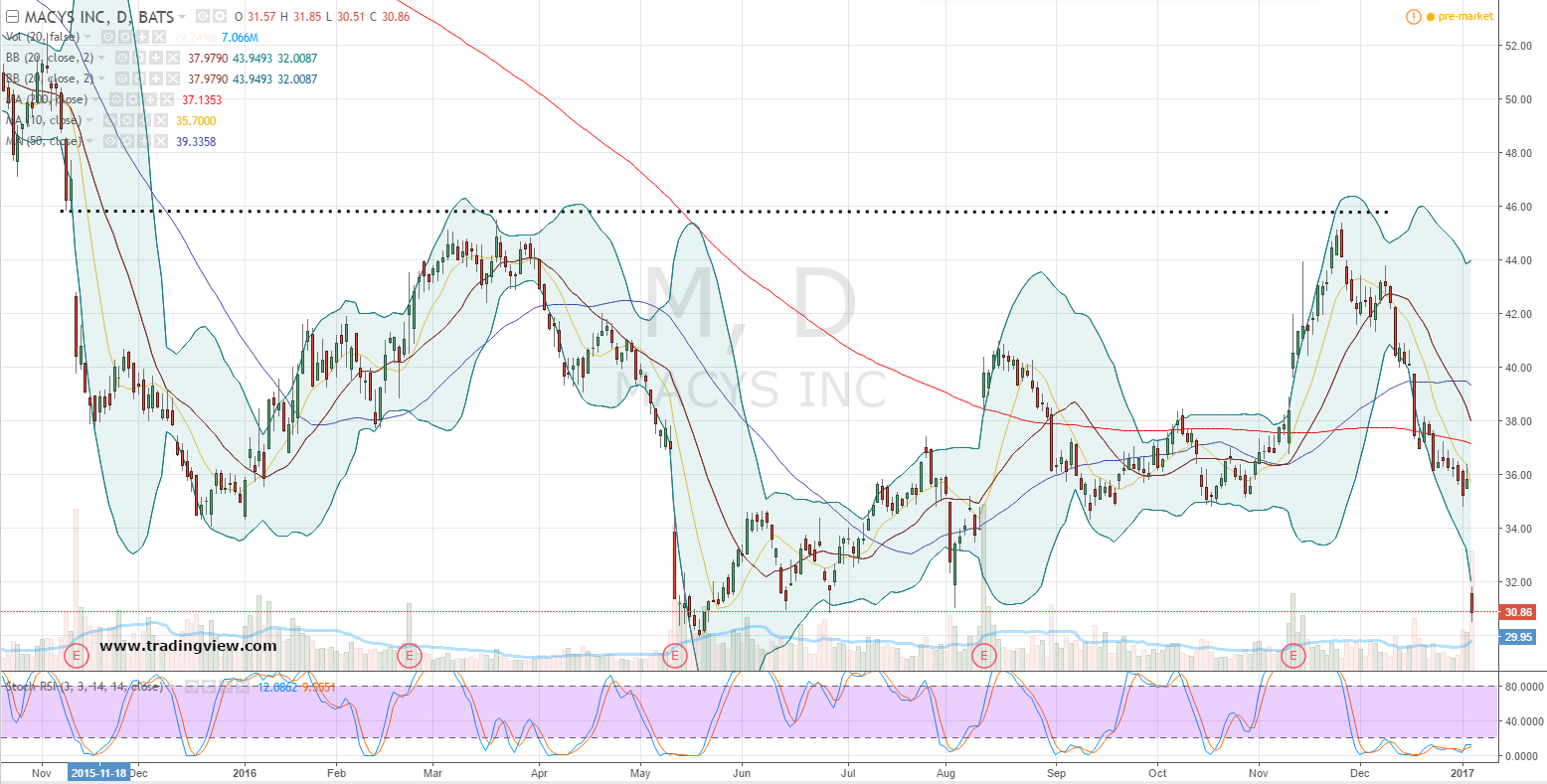 It appears very little of the $1 trillion bounty President-elect Trump was beating his chest over found its way inside of Macy's this holiday season.
Consumers might still devour the company's celebrated Thanksgiving Day parade each year, but actual foot traffic inside Macy's stores was poor enough to result in the announced closing of dozens of stores nationwide and force the retail stock to issue downside guidance.
The fact is, though, the problems facing Macy's are nothing new.
Thursday's news is part of an ongoing effort by the company to close underperforming sites and streamline operations. Macy's is focused on being able to invest more heavily in its digital footprint and growth areas like Macy's Bluemercury beauty outlets.
So, where to now? Given M stock reflects a good dose of pessimism near its 52-week lows, respecting management's steps to remain competitive and embracing Macy's still venerable name, like-minded investors might consider shopping for a buy-write.
Reviewing the M options board, investors can purchase the at-the-money Feb $31 buy-write for $29.51 versus $30.86. This offers income of about 5% and, in our view, is better than a Macy's "One Day Sale."