We're only freshly in the second month of 2016, but there's one thing we can all be certain of in the markets this year — volatility will reign supreme.
Just look at January, where stocks were pinned on the fortunes of China. So far in February, stocks have been at the whims of the whipsaw price of oil.
That kind of jumping around means no one really knows what to expect from markets or economies this year, making it really hard to pick the right securities for your portfolio. So what should you actually look for in a stock? Big catalysts.
The following selection of stocks have found a way to continue to grow earnings, even as many in the same industries have faltered. It's not that these companies are getting by on luck alone, each of them has either mastered their niche or tapped unseen growth opportunities.
That's why these stocks are well positioned to boost your portfolio through 2016 and beyond.
Big Catalyst Stocks to Buy: Avago Technologies LTD (AVGO)


Catalysts: Semiconductors, IoT, Big Data
Avago Technologies (AVGO), now known as Broadcom after its merger with the latter, has roots that go back to the beginning of the information age. It started in 1961 as a semiconductor unit of Hewlett-Packard (HPQ).
AVGO continues to stay on the forefront of the tech industry, acquiring various companies and selling the assets when it needs to move on. This has strengthened its collection of patents as well as its ability to influence strategic sectors.
For example, in the early days, AVGO was the leading manufacturer of optical sensors for mice. Nowadays, it's focused its semiconductor development on mobile devices, the Internet of Everything and data centers.
The Broadcom acquisition will mean an improved patent portfolio and new revenue streams for 2016.
Big Catalyst Stocks to Buy: Facebook Inc (FB)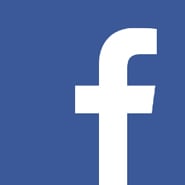 Catalyst: Virtual Reality
In an uncertain tech environment where smartphone sales are fizzling, PCs sales are disappearing and Internet advertising is retreating, Facebook (FB) remains a juggernaut.
FB is one of the few bright spots that continues to grow its product line and add users. Now, FB is planning something huge with its first foray into the world of virtual reality.
Facebook's Oculus Rift headset became available for preorder on Jan. 6, and while the package is expensive — $600 gets you a headset, an Xbox One controller, an external tracking camera, the new Oculus Remote and a copy of "EVE: Valkyrie" and "Lucky's Tale" — it's not just the gaming sector that makes VR a game changer in years to come.
It's estimated that in the next four years the virtual reality and augmented reality markets could become a $150 billion industry. To put that into perspective, the video game industry is currently worth $83 billion.
And this is just one new opportunity that FB is mastering. There's a lot to like here.
Big Catalyst Stocks to Buy: Ligand Pharmaceuticals Inc. (LNGD)


Catalyst: Drug Licensing
Ligand Pharmaceuticals (LGND) is one of the new types of biotechs that are developing today.
Ligand's approach is to find late stage drugs that complement its therapies and establish either a licensing or royalty payment from the drug.
At this point, it has 125 programs under license that are in development with relationships to 72 drug companies, such as Merck (MRK), Pfizer (PFE), and Amgen (AMGN), as well as smaller players.
LNGD essentially has products that allow drugmakers to enhance their product development and produce their drugs at competitive price points.
In late December, LGND inked a deal with Gilead (GILD), allowing GILD to use Ligand's Captisol product in its development of a treatment for Ebola.
Ligand is establishing a unique niche with drugmakers and it is a great growth story as well as a takeover target with a big premium.
Big Catalyst Stocks to Buy: Elbit Systems Ltd (ESLT)


Catalyst: Increased Defense Spending
Elbit Systems (ESLT) is an Israel-based defense and technologies firm with a global reach.
It's not a massive firm, sporting a $3 billion market cap. But what it lacks in size it makes up in productivity.
The simple fact is, the Middle East is an increasingly dangerous place and Israel is the first country in the region to feel the heat from its neighbors. That means ESLT's business is never out of demand.
What's more, one of the ways the U.S. supports Israel's economy is by supporting businesses that help Israel's economy, and ESLT is certainly one of those.
As defense spending increases around the world, Elbit's boat will certainly rise on that tide. And its longstanding and close relationship with the U.S. and European defense sectors will also certainly help.
Big Catalyst Stocks to Buy: Matson, Inc. (MATX)

Catalyst: Low Fuel Prices
Matson (MATX) is a unique play in an industry generally considered in deep trouble.
MATX is a Hawaii-based shipping company specializing in delivering core goods to remote locations. It has been serving Hawaii since 1882 and just opened its routes to Alaska.
It basically ships to Hawaii from East and West and distributes the goods where they're needed. It also manages logistics operations once the materials reach their destination, with warehousing and trucking divisions to help shippers move their products from factory to stores.
One thing that will certainly help all its operations is that fuel prices remain low. That is an enormous expense.
On the business side, Matson's new Alaska route and its express service to and from China are doing well. What's more, MATX's core business won't be affected by slow global growth since most of its shipments are for core supplies and not excess inventory.
Big Catalyst Stocks to Buy: Sturm, Ruger & Company (RGR)


Catalyst: Gun Debates
Ruger (RGR) is one of the top gun manufacturers in the U.S.
Unless you're living under a rock, you've seen the news at some point in recent months, particularly the polarizing feud going on in Washington over gun control. That kind of talk sends buyers to the gun store to stock up before the government shuts down gun sales.
This has been an ongoing trend, especially during the Obama Administration. Some even jokingly say that President Obama is the best thing that ever happened to gun sales in the U.S.
In addition, this is an election year. And leading Democratic candidate Hillary Clinton has spoken out loudly about getting tough on guns. That means we're going to hear this drumbeat of gun control talk for another nine months.
And with that, sales will continue to grow. Depending on who wins, RGR may end up skyrocketing by the end of the year. Also, Ruger has a little dividend that is always a nice touch for long-term holdings.
Big Catalyst Stocks to Buy: Dycom Industries, Inc. (DY)

Catalyst: Demand for Bandwidth
Dycom Industries (DY) is not just a ground floor investment in the rapidly growing information age, it's downright subterranean.
DY does practically all the cabling for the telecom industry in North America. That means it's pulling up all the copper wire cable that has been in the ground for decades and is replacing it with high-bandwidth fiber optic cables that can support the massive demand for bandwidth from consumers and industries.
Gartner Group expects the telecom industry to see solid spending growth in its equipment and services spending in the next year or two. That is a big deal for DY.
DY stock has sold off since the beginning of 2016, through no fault of its own. The selloff was just part of the general tech malaise that saw broad-based selling throughout the sector.
But that makes it a nice value at current prices.
Louis Navellier is a renowned growth investor. He is the editor of five investing newsletters: Blue Chip Growth, Emerging Growth, Ultimate Growth, Family Trust and Platinum Growth. His most popular service, Blue Chip Growth, has a track record of beating the market 3:1 over the last 14 years. He uses a combination of quantitative and fundamental analysis to identify market-beating stocks. Mr. Navellier has made his proven formula accessible to investors via his free, online stock rating tool, PortfolioGrader.com. Louis Navellier may hold some of the aforementioned securities in one or more of his newsletters.