When it comes to ETFs, there are only a few names that really matter. That includes Vanguard and State Street. But, the largest in terms of assets and sheer number of funds is BlackRock, Inc.'s (NYSE:BLK) iShares.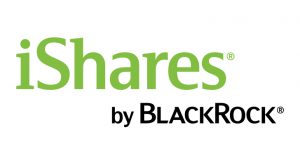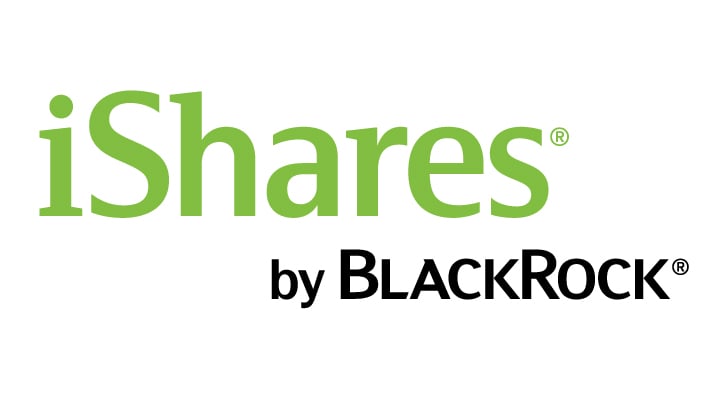 Since buying the investment arm from Barclays PLC (ADR) (NYSE:BCS) for a song, BlackRock has transformed iShares ETFs into a behemoth, spanning more than 800 ETFs and $1 trillion in total assets. Even Vanguard doesn't come close.
The only problem is, despite having a huge line-up of funds, most of investors' money is tied up in a handful of iShares ETFs. For example, more than $116 billion is in the iShares S&P 500 Index (ETF) (NYSEARCA:IVV), while nearly $77 billion sits in the iShares MSCI EAFE Index Fund (ETF) (NYSE:EFA).
It's easy to see why investors have been drawn to these broad, passive index-tracking ETFs. Their low costs and heavy trading volumes are exactly what investors should be looking for in an ETF.
But, with such a huge lineup of funds, investors may be ignoring some of the best iShares ETFs. There are plenty of unloved iShares ETFs that deserve to be a part of your portfolio.
With that in mind, here are three ignored iShares ETFs that you should love.
Ignored iShares ETFs That You Should Love #1: iShares MSCI Kokusai ETF (TOK)
It's no secret that Japan has been in a multi-decade funk ever since its economy burst during the 1980s. In that prolonged funk, the nation has grappled with high debts, crippling deflation, and a major demographic crisis. And, despite the fact that many Japanese firms are huge multinationals, most stocks in the nation have been relatively dead money over the last decade or so.
But, iShares ETFs have a solution for investors in the iShares MSCI Kokusai ETF (NYSEARCA:TOK). TOK is actually built off an index made for Japanese investors. To eliminate hometown bias, TOK goes long all the large-cap stocks of the developed world, except for Japan. That includes the U.S., Europe and Australia.
All in all, the iShares ETFs 1,334 holdings read like a who's who of the global economy. You get the Apple Inc.'s (NASDAQ:AAPL) and BP plc (ADR)'s (NYSE:BP) of the world. And, not a single Japanese stock among them.
The tradeoff for kicking Japan to the curb? Pretty great returns.
Over the last five years ending in May, TOK has managed to produce a 12.86% annual total return. The MSCI ACWI index (which includes Japan) only put up an 11.71% annual total return in that time. That's more than 1% annually by leaving Japan out of the equation. Expenses for TOK are cheap, too, at just 0.25%, or $25 per $10,000 invested.
For investors looking for a core global ETF option, TOK is one of the ignored iShares ETFs that deserves some love.
Ignored iShares ETFs That You Should Love #2: iShares Commodities Select Strategy ETF (COMT)
There's plenty of research that shows that commodities are great diversifiers for your portfolio. And the benefits- including inflation fighting- stem to both futures and commodity producers. Tapping both meant allocations to several different funds. However, one of the ignored iShares ETFs allows for investors to own both in one package.
The actively iShares Commodities Select Strategy ETF (NYSEARCA:COMT) holds commodity producer equities like BHP Billiton Limited (ADR) (NYSE:BHP) and Exxon Mobil Corporation (NYSE:XOM) as well as futures contracts on 21 different natural resources.
COMT's manager uses a futures roll process designed to improve returns by minimizing negative impacts of contango and maximizing positive effects of backwardation. By combining futures and equities, COMT can be used as a powerful total return that provides plenty of inflation protection.
But, the best part is that COMT is easy on the taxes. Unlike many futures funds, COMT doesn't own the contracts outright, but rather it owns shares in a BlackRock Cayman Island fund that does. That allows it to escape being considered a partnership. Come tax time, investors get a simple 1099 statement rather than a dreaded K-1.
Even better is that COMT costs a cheap 0.48%, which makes it one of the cheapest commodity focused ETFs to own.
Ignored iShares ETFs That You Should Love #3: iShares Yield Optimized Bond ETF (BYLD)
Building out a bond portfolio is actually a lot of work. With interest rates being as wonky as they are, choosing the right bonds, credit qualities and durations can be difficult for average investors. One of the best and most ignored iShares ETFs allows you have a complete bond portfolio that changes as markets conditions do.
The iShares Yield Optimized Bond ETF (NYSEARCA:BYLD) offers exposure to a variety of bonds — corporates, junk, floating rate, treasuries, etc. — through a single ETF. BYLD uses a yield optimization process that examines credit quality and trends in interest rates to provide investors with a high yield while keeping risk in check.
The beauty of BYLD is that it's an "ETF of ETFs." That means rather than owning individual bonds, it owns other iShares ETFs. This helps cut down on trading costs and allows its managers to shift holdings quickly as conditions change. Top holdings include the iShares Intermediate Credit Bnd (ETF) (NYSEARCA:CIU) and iShares Barclays MBS Bond Fund (NYSEARCA:MBB).
With an expense ratio of just 0.28% and yield of 3.38%, BYLD could be a great one-stop shop for investors looking to add a dose of bonds without the hassle of managing a portfolio of individual funds. This is one iShares ETF that deserves more attention.
As of this writing, Aaron Levitt did not hold a position in any of the aforementioned securities.