Do you know who is investing in alternative investments and alternative asset managers? Sovereign wealth funds, that's who.
According to a new report from PWC, alternative assets accounted for 23% of sovereign funds' total assets in 2016, up 400 basis points from 2010. Over the same period, their investment in fixed-income investments dropped to 30%, a sign that even the wealthiest are still desperate for yield.
But it's not just sovereign wealth funds buying into alternative investments. The PWC report suggests that pension funds now allocate 24% of their funds in alternative assets managed by alternative asset managers such as Blackstone Group LP (NYSE:BX), run by New York City financier Stephen Schwarzman, said to be worth $13 billion.
Apparently, there's money to be made in alternative assets. For average investors who want to partake in the ongoing move to alternative assets, these are the seven best alternative asset managers to own, ranked in order of preference.
All trade on a U.S.-listed exchange and all invest in the big three: private equity, real estate and infrastructure.
Alternative Investments to Buy: Brookfield Asset Management (BAM)
Assets Under Management: $285 billion
It isn't the biggest alternative asset manager in the world, but Brookfield Asset Management Inc (NYSE:BAM) does own and manage assets in all three areas.
Brookfield has an interesting business model where it spins off its various businesses once they gain sufficient size and scale while still maintaining a controlling interest in each of them. However, its affiliates have their own independent management teams and are free to make their own investment decisions.
Unlike Berkshire Hathaway Inc. (NYSE:BRK.A, NYSE:BRK.B), Brookfield also raises its own capital for various private funds, which in effect, put's it in competition with its affiliates.
It's a business model that's been able to produce market-beating returns for years. Brookfield is Canada's largest alternative asset manager and while it's headquartered in Toronto, CEO Bruce Flatt spends most of his time in New York or London.
Although it recently announced strong quarterly earnings with funds from operations (FFO) increasing 29% year over year to $1.3 billion, it is looking to sell assets to build a war chest for the next downturn in asset prices.
In 2017, Brookfield sold more than $12 billion in assets; it intends to continue that process in 2018. As of today, it has more than $25 billion in capital ready to invest. That's likely to rise by the end of the year.
As disciplined value investors, Brookfield's not like to make a big M&A splash in the months ahead.
Alternative Investments to Buy
: Apollo Global Management (APO)
Assets Under Management: $250 billion
Apollo Global Management LLC (NYSE:APO) CEO Leon Black, who also co-founded the company in 1990, took home $191 million in 2017, 765 times the company's median compensation per employee.
However, in fairness to Black, most of that came in the form of dividends on shares he owns. His annual salary is just $100,000 with $150,000 in additional benefits. He gets no bonus or a cut of the profits from every deal the company does while competitor CEOs like Schwarzman do.
The number that stands out for me in Apollo's annual financials is carried interest. In 2017, it earned $1.3 billion in performance fees on its investments, 98% higher than in 2016. Apollo earned $504 million in carried interest in the fourth quarter alone, 35% higher than a year earlier.
Any time that number's going up, it's a sign the investments made are paying off for the alternative asset manager, in this case, Apollo Global.
It also means investments are being exited and dry powder is being accumulated. At the end of 2017, Apollo Global had $48 billion in dry powder, 19% of its total AUM.
Over the past five years, APO stock's achieved an annualized total return of 16.5%, 657 basis points better than KKR and 264 basis points less than Blackstone.
Alternative Investments to Buy:

Blackstone Group (BX)

Assets Under Management: $434 billion

Change is underway at the house that Stephen Schwarzman built.

Blackstone Group announced Feb. 13 that it had named Jon Gray as president and chief operating officer of the alternative asset manager, effectively making the real-estate dealmaker who's been with the company his entire career, the heir apparent to succeed Schwarzman.

Gray's executed some huge deals over the years, but none more significant than the $39 billion deal the executive pulled off in November 2006, buying Equity Office Properties Trust, the largest publicly traded owner of office buildings in the U.S. at the time.

By the end of 2015, Blackstone had sold most of the assets it acquired in the deal to buy Sam Zell's office empire. Investors made more than three times their investment over the eight-year holding period.

Thanks to deals like Equity Office Properties, Gray became a billionaire, but the hard work is only beginning as his succession is sure to keep him busy as he works with Schwarzman continuing to build the company, which has become one of the world's biggest and most successful alternative asset managers.
Alternative Investments to Buy:

Ares Management (ARES)

Assets Under Management: $106 million

Ares Management LP (NYSE:ARES) might be the least familiar of the seven alternative asset managers, but that doesn't make it an also-ran.

On February 15, Ares, who specialize in credit investments, announced that it was converting to a corporation from a partnership, the first of the publicly traded alternative asset managers to do so.

All the big boys have been considering the move, which should provide it with greater financial flexibility while attracting a more extensive investment audience, but kudos to Ares management for its decisiveness.

Before the corporate tax rate cut to 21% from 35%, it was advantageous for businesses like Ares to remain limited partnerships, but now that President Trump's cut the rate by 40%, it makes no sense to retain this structure. Expect the rest of the names on this list (Brookfield is the exception because it's not a partnership) to do the same in short order.

In 2017, Ares' AUM increased by 12% year over year to $106.4 billion with fee-paying AUM (FPAUM) accounting for 68% of its total. Its economic net income increased by 31% in 2017 to $468 million, which means it's trading around 9.3 times its ENI, the same multiple as KKR.

Fortunately, for Ares, credit investments have become popular alternatives to traditional fixed-income investments, ensuring the credit group, which accounts for $72 billion of its AUM, was still able to grow by almost 20% in the past year.
Alternative Investments to Buy:

Carlyle Group (CG)

Assets Under Management: $195 billion

For those who don't follow the alternative assets industry very closely, you might have heard of The Carlyle Group LP (NASDAQ:CG) because of its connection to the Bush family. In the past, both George H.W. Bush (after serving as president) and George W. Bush (before serving as president) have served as advisors to the company or on the board of companies it owned.

Politics aside, Carlyle Group provides investors with a diversified portfolio of alternative assets spread across four areas: Private Equity (37% of assets), Real Estate & Infrastructure (22%), Global Credit (17%) and Investment Solutions (24%). That last segment essentially provides clients portfolios of funds related to the three other segments of its business. It's an excellent way for high-net-worth investors to gain access to these areas without breaking the bank.

Currently, Carlyle has $69 billion in available capital — referred to as "dry powder" in the industry — which gives it the flexibility to pounce on opportunities as they come available much like an individual investor holding cash as stock markets correct.

Like Brookfield, it's a sign that alternative asset managers are getting more cautious about making investments at current valuations, a dilemma when you have so much capital available.

In Carlyle's most recent investor presentation, it points out that out of 179 deals, the average return was almost three times invested capital, a great return in anyone's book.
Alternative Investments to Buy:
KKR (KKR)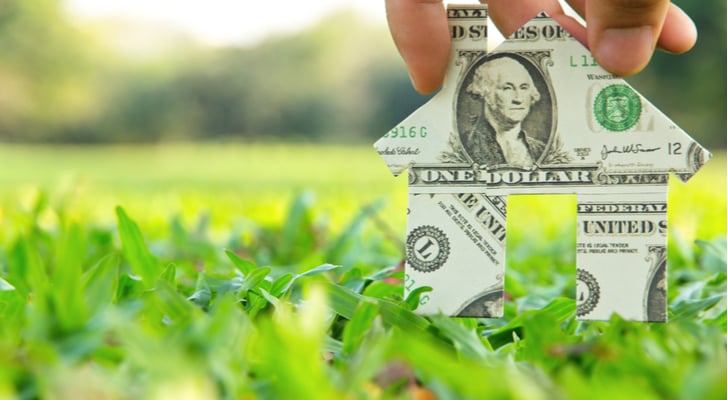 Assets Under Management: $168 billion
KKR & Co. L.P. (NYSE:KKR) will forever be remembered for its leading role in the book Barbarians at the Gate, which covered in riveting detail the company's leveraged buyout of RJR Nabisco.
It's grown substantially since then.
In 2017, KKRs AUM grew by 30% to $168 billion with its fee-paying AUM growing 16% year over year to $117 billion. Every self-respecting alternative asset manager wants to see both those figures increasing by double digits, a sign the business is healthy.
Like Warren Buffett's company, some alternative asset managers use book value per share as a measuring stick on growth. In 2017, KKRs book value per adjusted unit increased 17% to $14.20. At the end of 2011, it was $8.29 per adjusted unit, a growth rate of 9.4%. By comparison, Berkshire Hathaway's averaged a little over 11% between 2012-2016, so they're in the ballpark.
As value plays go, KKR might be the best of the bunch trading at 9.3 times its economic net income compared to a multiple of 12.3 for Blackstone.
Alternative Investments to Buy:

Oaktree Capital (OAK)

Assets Under Management: $100 billion

It's not in the same league as Blackstone or Brookfield, but Oaktree Capital Group LLC (NYSE:OAK) can hold its own, thanks in large part to its very opinionated co-founder, Howard Marks.

Marks is currently bearish about the stock markets and that's reflected in the fact more than 20% of its AUM is dry powder waiting to be invested.

Although Oaktree does make private equity, infrastructure and real estate investments, the alternative asset manager's real strength is debt, whose investments account for 68% of the company's AUM.

As the largest distressed-debt investor in the world — $24.1 billion AUM in 17 funds whose average annual return is 15% after fees — Oaktree is an excellent alternative asset manager to own when the economy is on less than solid footing.

That's simply not the case at the moment which explains why its AUM declined by $300 million in 2017 why most alternative asset managers were boosting their AUM by double digits.

If you think the bull market's got another 2-3 years left, Oaktree is not the answer.

As of this writing, Will Ashworth did not hold a position in any of the aforementioned securities.