For conservative investors, consumer staples have often been a great go-to sector for defense and a hefty dose of dividends. The reason is simple — no matter what the economy is doing, you still need to brush your teeth, do laundry and go to the bathroom. Because of this steady nature, consumer staples typically offer low, but predictable growth, cash flows and large dividend yields.
But lately, many of the consumer staple stocks haven't been acting like their defensive selves.
The sector has been hit hard on a few fronts. One changing consumer tastes have hurt some classic providers of foods/products. At the same time, rising interest rates have crimped some of the demand for high yielding securities. As a result, the Consumer Staples Select Sect. SPDR (ETF) (NYSEARCA:XLP) is down about 15% from its peak reached back in January.
However, this could be the break investors are looking for. Not all consumer staples are the same and some have started to get their acts together when it comes to changing consumer behavior. Meanwhile, the economic expansion continues to be long in the tooth. The safety of staples could be just what investors need.
But which ones have made the most progress? Here are five consumer staples stocks that could be great long-term winners.
Consumer Staples Stocks to Buy: McCormick (MKC)
A smart-buy is turning into gold for spices and seasoning maker McCormick (NYSE:MKC) and this could help it power growth on two fronts going forward.
Back in August of last year, MKC purchased Reckitt Benckiser Group's RB Foods division for $4.2 billion. At first, analysts questioned the buyout and its price, but it looks like McCormick will have the last laugh. Under mega-conglomerate Reckitt Benckiser, brands like French's and Frank's Red Hot weren't living up to their true potential of cross-branding and marketing. McCormick has changed all of this and it has expanded many of these brands beyond just their original core-products.
Secondly, the firm continues to roll-out more natural and foodie inspired items — some using these expanded acquired brands — to meet changing consumer tastes head-on. Consumers are now willing to pay for quality over quantity. The growth of natural, organic and "clean label" packaged foods is one of brightest spots in the marketplace. Moreover, the growth of these foods and flavors has other institutions coming knocking on McCormick's door for spices and flavors. Sales here — as well as in rising restaurant demand — represent another avenue for MKC to grow.
All in all, MKC's efforts seem to be working. Last quarter, McCormick saw a whopping a 19% increase in revenue versus the prior year. That's crazy good for any firm, let alone a consumer staple stock. Add in the stocks growing 1.97% dividend and you have one of the rising stars in the consumer staples sector.
Consumer Staples Stocks to Buy: Clorox Co (CLX)
After a tepid earnings report and major 12% drop over the last few weeks, the Clorox Co (NYSE:CLX) could finally be appealing to investors. That's because millennials are lazy. OK, we're not lazy, it really has to do with time constraints, but the point is, the kind of cleaning we do is different.
Unlike previous generations who do weekly deep cleans of kitchen, bathrooms and other areas of homes/apartments, millennials prefer to do what's called maintenance cleaning. That is cleaning as needed or breaking up a job into multiple parts. Today, I have time to clean the windows. I'll do my toilets the next day.
Because of this, the age demographic is flocking to products designed to be more maintenance oriented. And that's just what Clorox has been marketing. New quick wipes, disposable cleaner handles, constant cleaning and other similar products have driven the firm's bottom line in recent quarters. At the same time, the firm has expanded its portfolio of organic and green options among its key brands. These should help the firm grow — albeit slowly — through the next couple of years.
And while pricing pressure can hurt CLX, the tax plan is already working wonders and should help reduce these issues. In fact, that's to tax savings CLX was able to lift its dividend by 14% back in February.
Consumer Staples Stocks to Buy: National Beverage Corp. (FIZZ)
It's hard to believe that boring old water could drive a better than 110% return for a stock. But that's just what investors in National Beverage Corp. (NASDAQ:FIZZ) experience in 2017. And that sort of growth could keep coming in the years ahead.
FIZZ has traditionally been a maker of low-end sodas and soft drinks. Brands like Faygo have been dollar store staples. But tucked in that umbrella of brands has been a secret weapon — La Croix water. The brand of sparkling flavored water has taken America by storm and kick-started a revolution that big-time beverage providers like The Coca-Cola Co (NYSE:KO) and PepsiCo, Inc. (NYSE:PEP) are just now starting to fight. The success of La Croix has continued to spark sales and put plenty of "fizz" in FIZZ's bottom line.
For the last nine months ending in January, FIZZ reported a 19% jump to its sales. Coke and Pepsi would kill for those kinds of numbers.
Because of the success of La Croix, FIZZ has plenty of buyout potential. But even if it doesn't happen, the stock is poised for more gains ahead. Sparkling water — and its perceived health benefits over soda — will continue to drive sales into the future.
For investors looking for one of the biggest growth opportunities among consumer staples stocks, National Beverage has to be the top choice.
Consumer Staples Stocks to Buy: Estee Lauder Companies Inc (EL)
Talk about a turnaround. After a terrible performance in 2016, beauty products supplier Estee Lauder Companies Inc (NYSE:EL) has been on a tear throughout 2017 and into this year. Rising consumer sales are continuing to benefit the maker of face soaps, make-up and other beauty products. That's because it has embraced online and international sales in a big way.
As a traditional department store brand, EL was hit hard as brick & mortar retail began a quick death. However, the firm has beefed-up its website and increased online sales. A dash of celebrity and social media success has helped get the word out. At the same time, a focus on emerging markets- such as China- has also help tremendously. With that, EL expects that over the current year sales to increase 8%-9% and for earnings per share to rise 12%-14%
Investors are liking what they are seeing and hearing and Estee Launder has surged over the last year or so. Today, shares of the firm can be had for a P/E of 29 — up from about 23 at the start of 2017. That may seem expensive, but given the growth potential, a portfolio of products across a variety of price points and moves into key emerging markets, EL stock isn't that expensive after all.
For investors, it could be a key way to add a dash of growth to their consumer staples portfolio.
Consumer Staples Stocks to Buy: Consumer Staples Select Sector SPDR (XLP)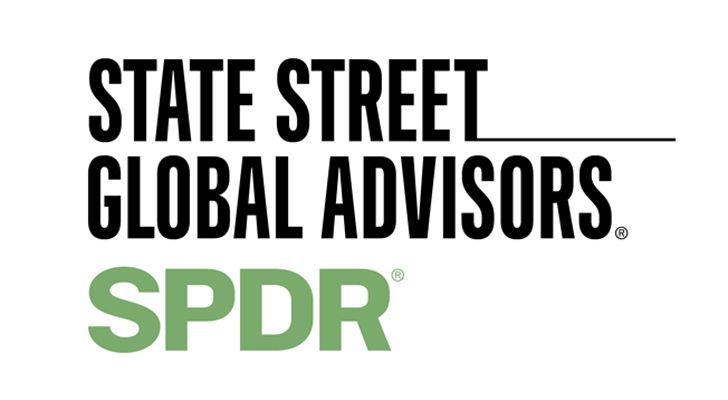 Given the sheer number of bargains in the sector, it might be best to just own them all. And the aforementioned XLP is still the best way to do that.
The XLP tracks all the consumer staple stocks in the S&P 500 — currently 33 different names. This includes product firms like Colgate-Palmolive Company (NYSE:CL) as well as staple retailers like Walmart Inc (NYSE:WMT). This provides a nice recession resistant basket of stocks. Meanwhile, trading volume for the XLP remains swift with small bid/ask spreads.
It also does two other things.
For starters, the XLP currently trades for a price-to-earnings ratio of just 17. That's less than the overall market and highlights the bargain in the sector. Secondly, it can provide a nice income boost. The ETF currently yields a market-beating 2.90%. For conservative investors, the XLP makes an easy way to get value and income from one ticker.
For its ability to take the guesswork out of picking individual winners, the XLP is an easy one-stop solution to take advantage of the opportunity in consumer staples stocks.
As of this writing, Aaron Levitt did not hold a position in any of the aforementioned securities.