This article is a part of InvestorPlace.com's Best ETFs for 2020 contest. Bret Kenwell's pick for the contest is the SPDR FactSet Innovative Technology ETF (NYSEARCA:XITK).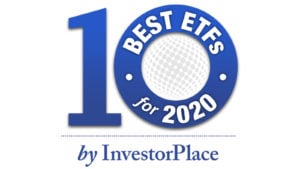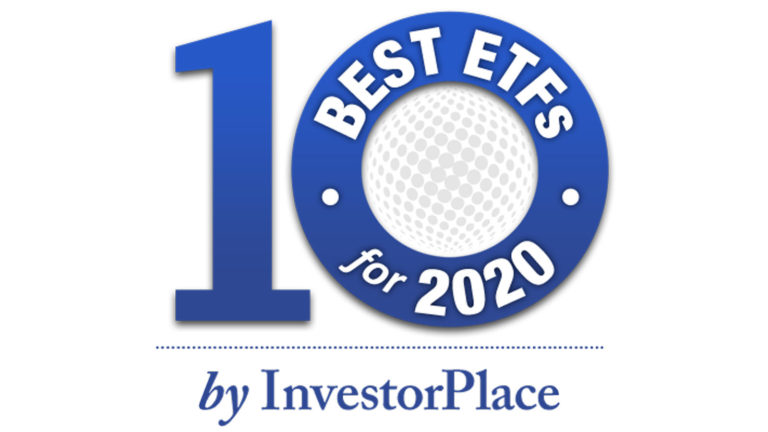 InvestorPlace.com is running a friendly competition among its writers to pick the best ETFs for 2020. For my pick, I didn't want to just go with a "Dogs of the Dow" theory. That is, picking among the worst performers in 2019 to outperform in 2020.
Instead, I wanted something that I really thought could be a winner down the stretch. In that regard, I went with the SPDR FactSet Innovative Technology ETF (NYSEARCA:XITK). The only problem? When we were discussing the best ETFs to pick, I was banking on the XITK stumbling a bit more into year end.
That hasn't been the case, though, with shares now trading just a few percent below their 52-week highs. Maybe a beaten-down pick like the Alternative Harvest ETF (NYSEARCA:MJ) will have a better year. But like I said, I wanted to go with something that I would consider putting my own money in and believe in for the longer term — even if 2020 doesn't pan out quite as hoped.
Let's look at this pick a bit more closely.
This Is Why XITK Will Be One of the Best ETFs
Midway through summer, growth stocks were stepping on the gas and racing to new all-time highs. When August came around, companies like Roku (NASDAQ:ROKU) were screaming higher and even the bulls were starting to wonder if the rally was too much, too fast.
Then September hit and a bevy of growth players were decimated. I was counting on this lagging action to continue for a bit longer. I wasn't surprised by Roku finding its footing and snapping back after a 40% hit, but quite frankly, I was surprised how much it rallied. Same with Shopify (NASDAQ:SHOP).
When it comes to the ETF's portfolio, Roku is in the top position, with Shopify at No. 3. Snap (NYSE:SNAP) weighs in as the second-largest position, while the trio is followed by Inphi (NYSE:IPHI) and Lam Research (NASDAQ:LRCX) at four and five.
Six through ten go like this: Advanced Micro Devices (NASDAQ:AMD), Fair Isaac (NYSE:FICO), Okta (NASDAQ:OKTA), Teradyne (NASDAQ:TER) and AppFolio (NASDAQ:APPF).
I'm not sure if this is a pro or a con yet, but the ETF is unique in that its top 10 holdings only account for 19.1% of the portfolio. Generally that figure is much higher for industry- and sector-specific ETFs.
You can see how quickly the weighting trails off in the XITK, too. Roku has a 3.9% weighting, Snap is about 50% smaller at ~2% and Shopify sits at just 1.95%.
What to Expect in 2020
So will the XITK be one of the best ETFs in 2020? It will depend heavily on growth stocks as a whole. Outperformance by one or two names won't get the job done in this case. On the flip side, one or two names are unlikely to be the demise of the ETF, should the overall group do well. So there is a possible advantage to its weighting.
Predictions like this are near impossible. But the key for the XITK ETF will be measured momentum. In other words, to be among the best ETFs next year, it can't have a ballistic rally that turns into a blow-off top. A series of steady rises and pullbacks would be healthiest, so it can finish the year strong.
Or a dip in Q1 to Q2 followed by a ballistic blow-off top in Q4 works too, (for competition purposes!)
Trading XITK
All kidding aside, the weekly chart above really highlights the price action for XITK. Shares were largely in an uptrend until a severe derailing in Q4 2018. However, it ended the last two weeks of the year on a strong bounce, then put in eight more weeks of consecutive gains.
Both deep pullbacks this year were supported by the 50-week moving average and $97.50 level. Going into 2020, I will mark those points as support until proven otherwise. This one could struggle on a break below $97.50, as it will be clear that growth tech stocks are out of favor.
On the upside, channel resistance (blue line) seems to be limiting the upside for XITK. If it can continue to grind along this ceiling though, XITK could very well be one of the best ETFs in the coming year. Obviously a breakout over channel resistance could kickstart a larger upside rally.
Realize that, while XITK is up big from its 2018 lows and has done well in 2019 — up 34.5% — it's only up about 6% from its Q4 2018 high. That could give it room to run next year and, with any luck, become one of the best ETFs of 2020.
Bret Kenwell is the manager and author of Future Blue Chips. His Twitter handle is @BretKenwell. As of this writing, he was long ROKU.