As a Moonshot investor, I can appreciate buying shares of firms with meme potential. My office Christmas pick, Peabody Energy (NYSE:BTU), went up 600% — earning me a $100 gift certificate and bragging rights until next December. And my top penny stock pick for 2021, Hertz (OTCMKTS:HTZZ), traded as high as $28 after its return to public markets.
But these were great bets because the stocks traded for $3 or less when I first recommended them. As every Moonshot investor knows, buying stocks for cheap is half the battle in earning 10x… 50x… 100x returns.
Meanwhile, investors in 2021 have largely ignored that lesson. Many have continued to pour treasure into richly valued meme assets like GameStop (NYSE:GME), AMC Entertainment (NYSE:AMC) and Cryptopunk NFTs, no matter the price.
A Tragedy in the Making
Most of these bets will end in disaster. Shakeouts in the electric vehicle industry have already sent high-flying favorites Nikola (NASDAQ:NKLA) and Workhorse (NASDAQ:WKHS) down 80% or more. And crypto entrepreneur Justin Sun's $600,000 purchase of a clipart rock NFT is unlikely to go down in history as a 100x winner (If you think it will, then I have a rock I'd love to sell).
So what should Moonshot investors do?
Simple. Ignore high-priced meme stocks.
AMC won't return another 10x unless every single r/WallStreetBets user conspires to buy AMC options simultaneously. And sending GameStop back to $500 will only result in a 130% return — a tough wager considering the execution risks involved for new management.
Instead, I'm suggesting investors continue following the Golden Rule of Penny Stocks by choosing cheap stocks with plenty of potential. This maddeningly simple piece of advice has helped generations before. And with stock markets reaching record highs, it's more important than ever to stay disciplined while everyone else loses their heads.
If You've Ever Wondered What a Bubble Looks Like…
When the tech-heavy Nasdaq index closed above 15,000 for the first time ever this week, value investors likely shook their heads in disapproval. Inflation, Covid-19, Afghanistan, hyperpolarized politics… how could the world value stocks so richly when so much uncertainty exists?
Yet the bubble hasn't been in tech firms. Record-shattering earnings by Silicon Valley giants have meant that price-to-earnings ratios have remained relatively stable. Neither has it been in real estate. Years of underdevelopment have left the U.S. housing market short over 3 million single-family homes.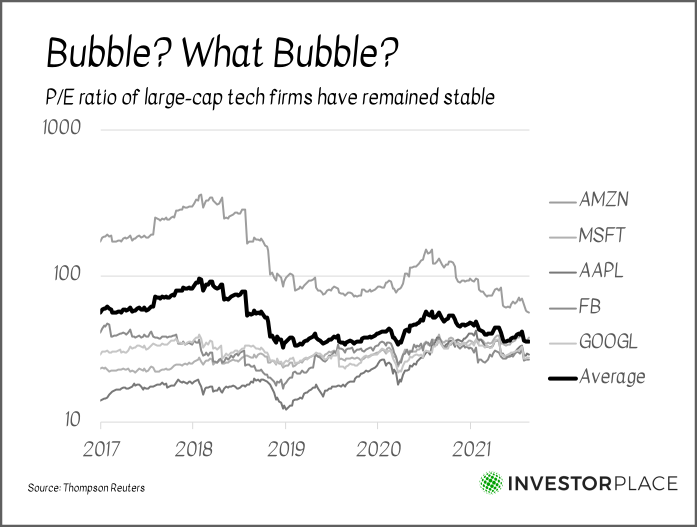 What about Bitcoin? I'd argue not. Pay close attention, and you'll see entire countries starting to adopt cryptocurrency to replace their shaky financial systems.
So, what's the giant bubble of 2021?
Meme assets.
The Great Meme-Bubble of 2021
Meme assets — loosely defined as assets rising on popularity alone — have become all the rage this year. It's as if investors have suddenly realized that banding together and buying an asset can make prices go up.
In truth, some of these assets were coiled springs waiting to go off. GameStop's >100% short interest was a squeeze waiting to happen. And Dogecoin's ultra-low starting value gave the coin plenty of room to grow. I've long recommended short-squeeze stocks as a way to play a 3-4 day bump.
But for the most part, meme assets have made people forget the old Wall Street saying: up like a rocket, down like a stick.
Consider HUMBL (OTCMKTS:HMBL), a firm I accused of misleading investors nearly three months before short-seller Hindenburg Research said the same thing. The mere mention of "crypto" in its press releases was enough to create a rabid fanbase and propel the penny stock to almost $8.
Skeptical investors might have noticed something off. Why didn't the websites work as advertised? And why was HUMBL marketing themselves on a donkey-drawn float down in Tijuana?
Eventually, even bullish investors threw in the towel. Today, HUMBL is back below $1 as its meme status has worn off.
Yet many younger investors have ignored such cautionary tales. This week, shares of AMC surged back to $50, representing a $23 billion market cap for the theater chain. Taking AMC's best free cash flow year on record ($280 million in 2007), it would still take 82 years for the company to earn back its market value. Rival theater company Cinemark (NYSE:CNK) could make that sum in 8.
Are You In on the Joke?
Make no mistake: meme investors realize what they're doing.
"Manipulation at its finest, Gentleman," one commentator described AMC trading on Stocktwits, a popular stock messaging site. "You know the drill. We fly, they attack us. HODL" wrote another.
Bubbles can make people wealthy beyond imagination. In 2017, one lucky investor bought NFT Cryptopunk #7243 for $62.79. This week, they re-sold the piece for $642,652.69. And anyone who bought Dogecoin at the start of the year for a 150x return would have earned both bragging rights and a trip to space camp (or any other vacation they desire).
And that's the point — meme investing is about making a ton of money and then telling the world about it. These investors are driven by a burning desire to prove naysayers wrong. All the talk about valuation or fundamental value? To them, target prices look more like challenges than guidelines.
And that's a worrying trend. No longer are people focusing on low-priced penny stocks. If other Redditors are buying GameStop at $250, you can be sure the late-comers will too, even if just to get in on the joke.
Avoiding Losses With Cheap Stocks
On the other end of the spectrum, many cheap stocks have been left behind.
Consider Garrett Motion (NASDAQ:GTX), Honeywell's (NASDAQ:HON) automotive spinoff that recently used bankruptcy proceedings to extinguish its asbestos liabilities. The company creates compressors for hydrogen fuel-cell and hybrid-powered vehicles, as well as turbochargers for gas-powered ones.
The newly listed firm now trades with a market cap of $480 million.
With surging demand for smaller-displacement engines, Garrett Motion's management now expects the firm to earn $428 million to $468 million in net income.
In other words, GTX trades at a 1.1x P/E ratio.
There are plenty of reasons why Garrett might trade at a discount. Its net debt to EBITDA comes out to 2.7x when you consider preferred shares. And its core turbocharger business is going the way of the dodo — the firm's expansion into electric vehicles and automotive security will have to pick up the slack.
But 1.1 times earnings? 1.4x times free cash flow? When a profitable company in a game-changing industry is trading so cheaply, something is clearly off.
Using the Golden Rule of Penny Stock Investing
Price is precisely the reason why I recommended Cantaloupe (NASDAQ:CTLP), GreenSky (NASDAQ:GSKY) and POSaBIT (OTCMKTS:POSAF) as my top fintech picks instead of Robinhood (NASDAQ:HOOD). Though only POSaBIT is growing as fast as Robinhood, all three alt-HOODs are available for under $10.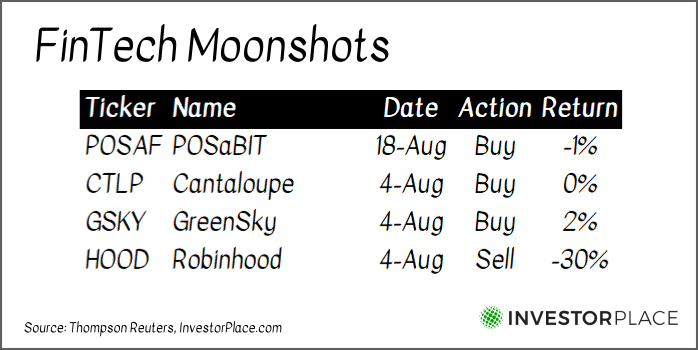 My top pick in 3D printing, Desktop Metals (NYSE:DM), is also trading for cheap. Its price is already nudging $10 though, so investors need to act quickly. Retail favorite 3D Corporation (NYSE:DDD), meanwhile, has lagged.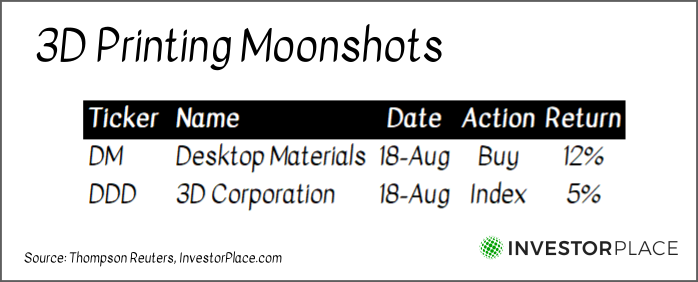 Finally, my top deep-value play, Gannett (NYSE:GCI), is already starting to show some returns. The owner of USA Today and other local news publications had a blowout Q2, with EBITDA and revenue up 48% and 5% respectively from a year earlier.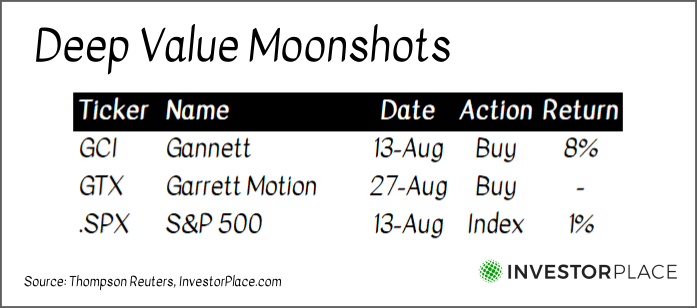 5 Stocks Under $10 To Survive The Great Meme Bubble of 2021
Cantaloupe (CTLP)
GreenSky (GSKY)
POSaBIT (POSAF)
Desktop Metals (DM)
Gannett (GCI)
(bonus): Garrett Motion (NASDAQ:GTX)
Haven't We Seen This Movie Before?
Not long ago, first-time traders began realizing the power of margin trading — the process of using borrowed money to boost returns. Within five months, investors had opened more than 30 million trading accounts, with stories of university graduates and blue-collar workers alike becoming full-time day traders.
Of course, I'm referring to the Chinese stock market bubble of 2015 — a financial catastrophe that largely escaped U.S. attention. Millions of Chinese traders would lose money on stocks they knew virtually nothing about.
Fast forward to today, and such mania has hit American shores. Robinhood and Coinbase have made it easier than ever to impulse-buy stocks and cryptocurrencies. What does Reddit favorite Exela (NASDAQ:XELA) do? I doubt most buyers genuinely know (For those curious, the outsourced business firm primarily handles customer service, mailroom clerking and other low-margin tasks for other companies).
The meme bubble of 2021 will eventually burst — and parts of it already have. Tilray (NASDAQ:TLRY), Lucid Motors (NASDAQ:LCID) and other fan favorites are down 50% or more. But until the bubble is truly popped, you can expect many investors to continue hanging onto the stocks they bought for high prices, waiting for even more significant gains that may never come.
FREE REPORT: 17 Reddit Penny Stocks to Buy Now
Thomas Yeung is an expert when it comes to finding fast-paced growth opportunities on Reddit. He recommended Dogecoin before it skyrocketed over 8,000%, Ripple before it flew up more than 480% and Cardano before it soared 460%. Now, in a new report, he's naming 17 of his favorite Reddit penny stocks. Claim your FREE COPY here!
On the date of publication, Tom Yeung did not have (either directly or indirectly) any positions in the securities mentioned in this article.
Tom Yeung, CFA, is a registered investment advisor on a mission to bring simplicity to the world of investing.