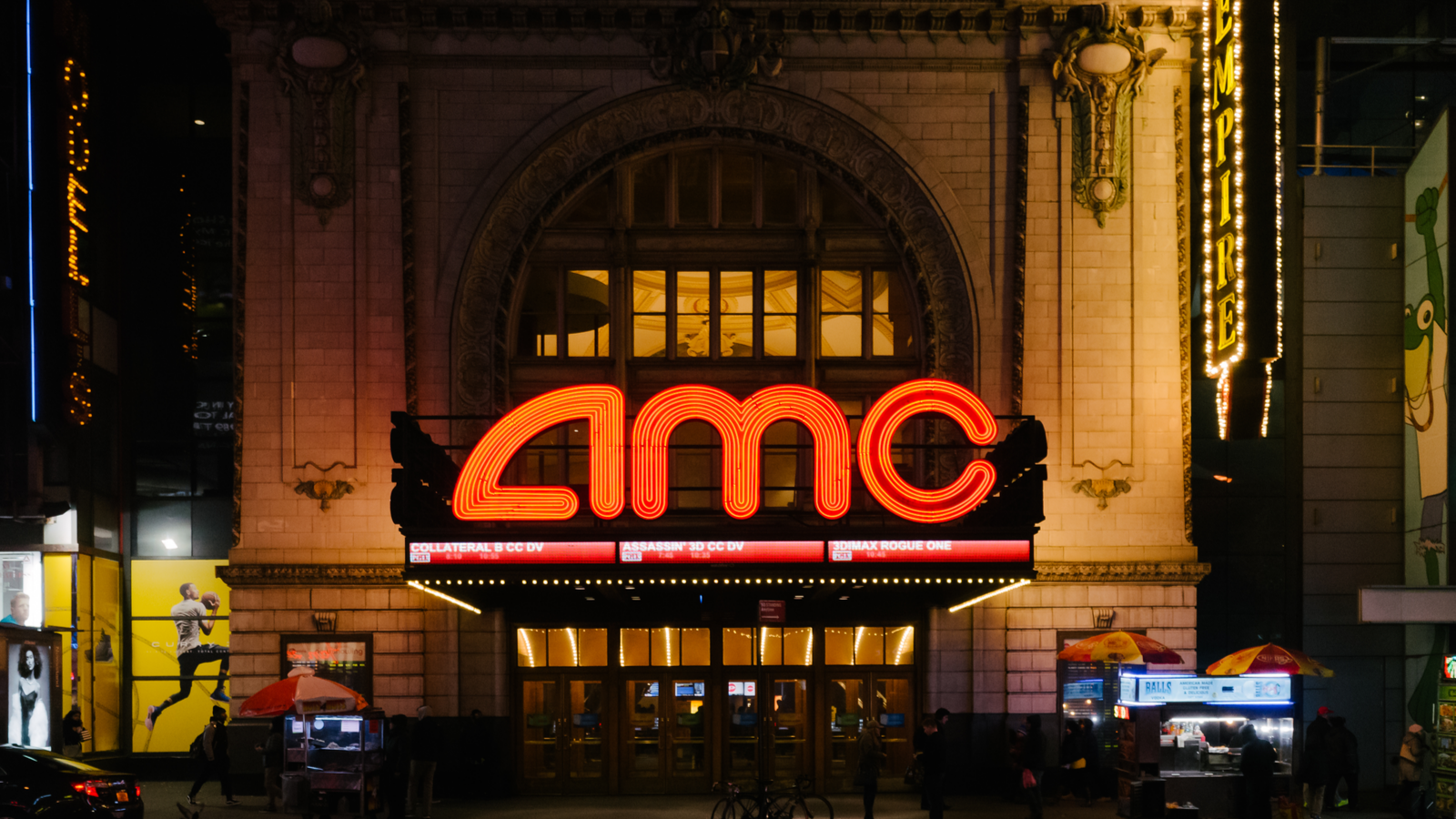 AMC Entertainment (NYSE:AMC) has proven yet again that it can't innovate properly. And after a year of steadily slipping further into the red, the company desperately needs an innovation. Even after a noteworthy surge back in August, AMC stock is down more than 70% for the past 12 months. Amid constant speculation around another AMC short squeeze, this troubled meme stock hasn't been able to demonstrate even marginally sustainable growth.
Today, shares are falling despite news that the company is preparing to expand its branded popcorn to 2,600 Walmart (NYSE:WMT) stores throughout the United States. While WMT stock is up slightly today, AMC stock has been falling since markets opened.
The underlying message here? Selling popcorn won't save this unstable company. Let's take a closer look at why investors shouldn't expect AMC's popcorn news to make a difference.
What's Happening With AMC Stock?
Like many of its meme stock peers, AMC stock can't pull into the green even when it has good news to report. As of this writing, shares are down about 4% for the day. By contrast, Walmart shares are trending in the green, although that's likely due to bullish energy surrounding WMT amid rising recession fears.
While Walmart has demonstrated an ability to hold its own amid highly volatile market conditions, the same can't be said for AMC. That's part of why the theater chain's popcorn news isn't helping shares rise today.
Equally important, though, is the fact that this isn't the type of innovation AMC needs to remain competitive. The company first announced its branded popcorn at Walmart in February. Since then, though, the stock has only declined. While AMC CEO Adam Aron tweeted yesterday that the company's popcorn has been "selling briskly" in stores, that clearly isn't enough to move the needle for shares.
Let's not forget that AMC still faces significant problems. InvestorPlace contributor David Moadel recently laid out why investors should approach AMC stock with caution:
"The company (which is still unprofitable, by the way) is clearly unafraid to increase its debt burden. As evidence of this, AMC Entertainment enacted a private offering of $400 million worth of senior secured notes during 2022's fourth quarter. The company will have to repay that debt at an interest rate of 12.75%."
Moadel acknowledges that, while the company's financials haven't been all bad, they still leave much to be desired. That's especially true as the economy teeters on the brink of uncertainty. Between AMC's excessive debt and tendency to flood the market with shares, there are more red flags here than anyone should be comfortable with.
The Bottom Line
This isn't to say there's something wrong with AMC's new popcorn partnership. But popcorn sales alone won't be a saving grace.
At the end of the day, AMC is still unstable, only remaining relevant largely because of meme stock momentum. Selling popcorn in stores won't fix its problems. The company can't rely on that any more than it can rely on short squeeze speculation.
On Penny Stocks and Low-Volume Stocks: With only the rarest exceptions, InvestorPlace does not publish commentary about companies that have a market cap of less than $100 million or trade less than 100,000 shares each day. That's because these "penny stocks" are frequently the playground for scam artists and market manipulators. If we ever do publish commentary on a low-volume stock that may be affected by our commentary, we demand that InvestorPlace.com's writers disclose this fact and warn readers of the risks.
Read More: Penny Stocks — How to Profit Without Getting Scammed
On the date of publication, Samuel O'Brient did not hold (either directly or indirectly) any positions in the securities mentioned in this article. The opinions expressed in this article are those of the writer, subject to the InvestorPlace.com Publishing Guidelines.